Are YOU Making These Common Bounty Tournament Mistakes?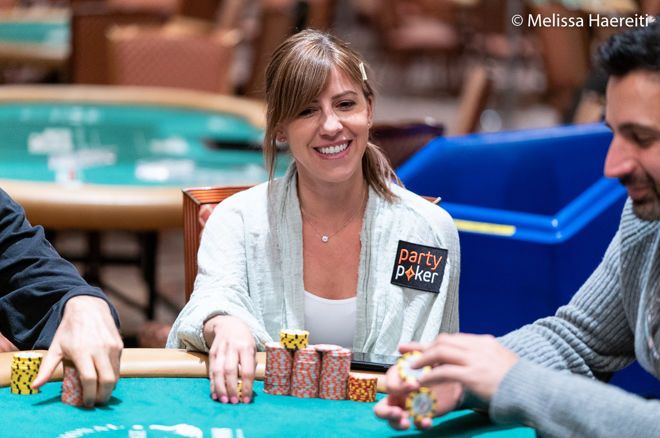 With the WPT World Online Championships Knockout Championships approaching their conclusion, we thought it was the perfect time to get advice from one of the best so that next time you're in a Knockout tournament on partypoker you know exactly what to do.
Kristen Bicknell is arguably one of the greatest female poker players of all time. A triple bracelet winner with over $5m in lifetime earnings has answered some of the most important questions when it comes to bounty and Knockout tournaments.
She runs us through some common mistakes that you might be making in Knockout tournaments, as well as tips on how to win more bounties at the tables.
Check Out the WPT WOC Live Reporting Hub
PokerNews has all the information you need about the WPT World Online Championships on partypoker including news, recaps, interviews and more!
What Are Some Common Mistakes You See in Knockout Tournaments?
"When there are very short stacks at the table, players need to be paying attention," Bicknell told PokerNews "Especially to where the short stacks are positioned at the table.
"In the early stages, you have to widen your ranges accordingly to have a chance at their bounty."
Another mistake players make, according to Bicknell, is raise-folding off short stacks too much, with players isolating you as a short stack more frequently.
The third mistake people make is an obvious one, says Bicknell.
"Many players over-fold in the early stages. There are definitely spots where you want to get it all in where you cover an opponent with a bounty."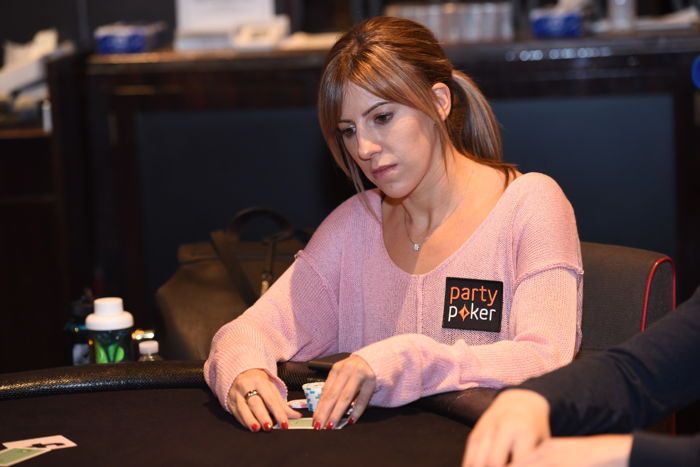 ---
---
Similarities/Differences Between Knockout and Regular Tournaments
Bicknell says the biggest difference between Knockout and regular tournaments is the payout structure, and that's something new players should pay attention to.
"In Knockout tournaments, especially in the early stages, it makes sense to focus on winning bounties. You may want to widen your ranges vs player you have covered or take more aggressive lines preflop to maximize the chance of being all in with a bounty on the line.
"That's really different to normal tournaments where it's much more strategic to have more of a small ball approach."
That being said, Bicknell says it becomes much more strategic when reaching the final table.
"That's where it becomes quite similar to a normal tournament. The focus on winning bounties is less significant, as most of the remaining prize pool is in the payouts, rather than in the bounties."
Should You Call Off Lighter Against Someone With a Big Bounty?
One question that is often asked is whether or not it is correct to call it off lighter in spots where you could win a big bounty. Bicknell says that depending on the stage of the tournament, it might be "absolutely correct" to do so, but there are factors to take into account.
"The factors that you'll want to consider are things like, the % of your stack you will have to risk, the stage of the tournament, how big the other stacks at your table are and whether you have probable chances at being able to win more bounties or are you covered by most people."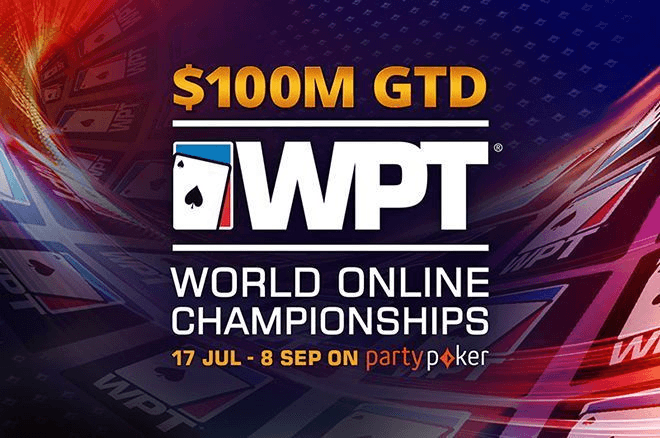 partypoker Unveils Massive WPTWOC Mega Sats
Bicknell's WPT WOC Triumph
Most recently, Bicknell added a WPT WOC 7-Max title and $79,275 to her bankroll in a tournament stacked with talent. She eventually saw off David Peters heads-up to win and says that it was a great feelign to have a tournament filled with such high-calibre players go well.
"A big hand that stuck out was a huge pre flop all in that I was fortunate to win. I had AK vs Sam Greenwood's QQ and another players pocket ten's. Sam and I were all in for nearly 60 big blinds each, and the pot gave me a massive chip lead.
"I really enjoy playing with real names. Especially because I know many of the players in real life, and didn't know what their online screen names, it feels closer to 'live poker' to me.
Bicknell says she's been working hard on her game in the past months, and is ready to carry on grinding for the rest of the summer.
"It felt nice to have a tournament go smoothly. I feel I played quite well and had luck on my side, which is a nice equation in poker tournaments. Now I have confidence and momentum going into the final events, and feel ready to end the WPT WOC series strong."
---
Play in the WPT World Online Championships on partypoker
In order to play in the WPT WOC you need to sign up for a partypoker account. Download partypoker via PokerNews and receive up to $30 worth of SPINS jackpot sit & go tickets when you make your first deposit.
Deposit $10 to receive $10 worth of free play, made up of:
Day 1 = 1 x $5 SPINS ticket + 5 x $0.25 SPINS tickets
Day 2 = 5 x $0.25 SPINS tickets
Day 4 = 5 x $0.25 SPINS tickets
Day 6 = 5 x $0.25 SPINS tickets
Up your initial deposit to $20 and $30 worth of free play is yours, made up of:
Day 1 = 1x $5 SPINS ticket + 5 x $1 SPINS tickets
Day 2 = 1 x $5 SPINS tickes + 5x $1 SPINS tickets
Day 4 = 4 x $1 SPINS tickets
Day 5 = 2 x $3 SPINS tickets
Will Shillibier is based in the United Kingdom. He started working for PokerNews as a freelance live reporter in 2015 and joined the full-time staff in 2019. He graduated from the University of Kent in 2017 with a B.A. in German. He also holds an NCTJ Diploma in Sports Journalism.