How to Survive and WIN Dan Bilzerian's Battle Royale on GGPoker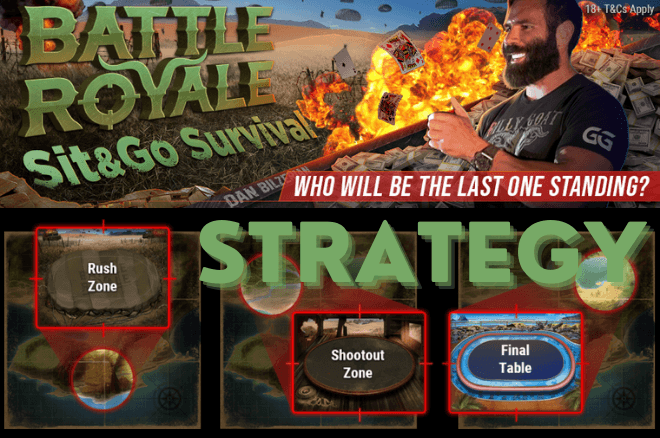 With the release of GGPoker's latest game format, PokerNews is here to give you the best strategy advice for the three different stages of Dan Bilzerian's Battle Royale.
Whether you've just jumped in and are battling in the Rush Zone, tussling in the Shootout Zone or have made it to the Final Table, read on for some more tips and tricks to take on the Battle Royale.
Dan Bilzerian's Battle Royale Becomes Latest GGPoker Poker Format
The Rush Zone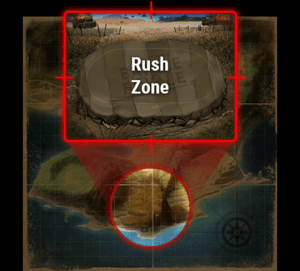 So-called 'Fast-fold' poker is nothing new, so when players start out in Dan Bilzerian's Battle Royale it should be familiar territory.
However, there are several key strategy tips to take into advice when tackling them, as it's certainly not the same as a normal-paced cash game.
The rules may be the same, but the play is generally tighter, particularly in three-bet pots. As you switch from table to table, make sure you pay attention to your position as well as the position of any players who might be sitting out.
It'll be important to amass chips during this stage, either by stealing liberally or three-betting from late position. That way you'll be in a good position once the second stage of the Battle Royale starts.
GGPoker Top Tip: At the end of the 15 minutes, players outside of the top 50 are eliminated. Tie-breakers are players with more kills and players who have played more hands, so be sure to play aggressively!
The Shootout Zone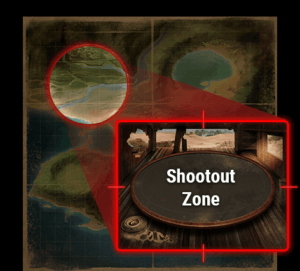 The reason why you should aim to play aggressively and amass chips during the Rush Zone is that you will be in a stronger position ahead of the five-handed sit-n-go.
With its winner-takes-all format, it can be important to pay attention to short-stacked players who will be looking to chip up as soon as possible. You can begin to introduce some rudimentary ICM to make sure it's correct to make an all-in bet or to call an all-in bet
---
Poker Sit & Go Tips: What is ICM?
---
Check out this strategy video from 2015 where GGPoker Ambassador Fedor Holz explains shootout strategy:
GGPoker Top Tip: Play faster and finish up your SNG quickly so you get seat selection advantage at the final table!
Final Table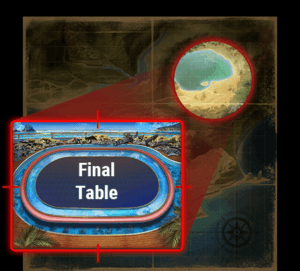 Professional poker players always stress the importance of final table play, where most of the prize money is awarded. However, all the regular prize money (excluding bounties) is awarded at the final table of Dan Bilzerian's Battle Royale tournaments.
As always, make sure you are aware of your position at the table, as well as where you are in the chip counts.
Regular practice of short-handed and heads-up play will ensure you not only make more final tables by winning more Stage 2s, but also win more final tables.
---
10 Tips for Sit & Go Success: Three-Handed Play
---
In addition to position, aggression is always key. Highlight players with large potential bounty prizes and don't be afraid to isolate them.
GGPoker Top Tip: Go for Gold! 21%+ of the prize pool goes to first place, so aim for that winner, winner chicken dinner!
Jump Into the Battle Royales Armed With a $600 Welcome Bonus
You are going to need a GGPoker account if you want to experience the thrilling Battle Royale tournaments. Download GGPoker via PokerNews, create your free account, then make a deposit into your account. Your initial deposit is matched 100% up to a maximum of $600. This bonus money then releases into your account in $10 increments each time you generate 6,000 Fish Buffet Points, or the equivalent of $60 in rake or tournament fees.
New players can get their GGPoker careers off to a flying start by coupling the welcome bonus with the site's Honeymoon promotion. The Honeymoon promotion runs for the first 30-days after creating your GGPoker account and sees you complete missions for tournament tickets and cold, hard cash.
There literally has been no better time to sign up to GGPoker. We hope to see you on the battlefield!
---
Will Shillibier is based in the United Kingdom. He started working for PokerNews as a freelance live reporter in 2015 and joined the full-time staff in 2019. He graduated from the University of Kent in 2017 with a B.A. in German, and then studied for a NCTJ Diploma in Sports Journalism at Sportsbeat in Manchester.