Tournament Chips Aren't Dollars: Explaining the "Independent Chip Model"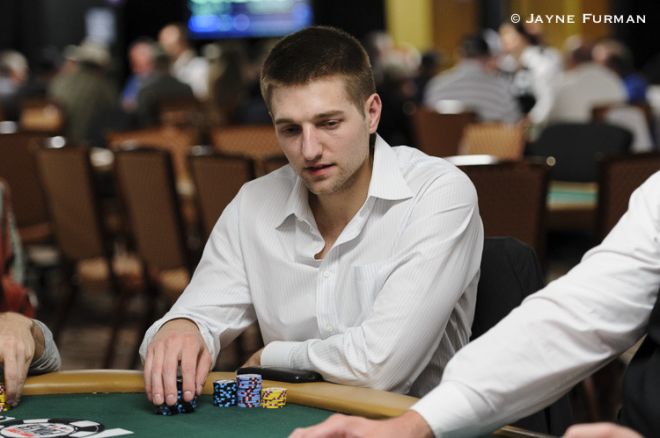 Last summer when ESPN began airing its coverage of Event #57: The $1,000,000 Big One for One Drop, you might remember how the hand shown that got most of the attention was the one between Connor Drinan and Cary Katz in which both players were dealt pocket aces.
If you watched and/or followed PokerNews' report on the hand, you know what happened. Katz was dealt
and Drinan
, and when the board came
, Katz made a flush and Drinan was ousted from the $1 million buy-in event in improbable fashion.
At the time several mainstream outlets found the hand interesting enough to report on it, although as sometimes will happen in such contexts the reporting wasn't necessarily accurate.
For example, in a short item on the Sports Illustrated site titled "World Series of Poker player draws pocket aces, loses $1 million," it was originally reported that Drinan had lost $4.97 million in the hand. A correction was later added clarifying that Drinan hadn't actually lost that much money in the hand, but rather "lost 4.97 million chips on the hand and was eliminated from the table, which had a $1 million buy-in."
Even the correction wasn't completely correct — he wasn't just eliminated from the table, but the tournament. And in fact Drinan had won his seat in the event via a $25,300 satellite, so even saying he lost $1 million wouldn't be entirely accurate, either.
In any case, the mistake to interpret tournament chips as equivalent to dollars is one often made by those unfamiliar with tournament poker. Most tournaments do not feature a 1-to-1 ratio between the buy-ins and the amount of chips with which players start tournaments, thus making it erroneous to refer to chips as money or to put a "$" sign in front of a chip amount as you will sometimes see people do.
That said, tournament chips do represent the potential to earn money in the form of the payouts awaiting the top finishers. In fact, a formula exists that can help players understand how to assign a monetary value to the chips they have at any moment within a tournament.
The "Independent Chip Model" or "ICM" method of assigning monetary value to tournament chips looks at a player's stack and evaluates it relative to the total number of chips in play and the prize pool distribution. It can prove applicable both for considering whether or not to risk an all-in situation during the latter stages of a tournament and for figuring out how to divide prize pool money equitably in final table deals.
Last summer during the World Series of Poker Main Event, Sarah Grant caught up with Tony Dunst to get him to explain "ICM" is and how it can apply to tournament poker, and he does a nice job introducing the concept in an understandable way. Take a look:
For further explaination of what ICM is and how it can apply to final table deals, see "Let's Make a Deal: 'Chip Count' and 'ICM' Deals."
Get all the latest PokerNews updates on your social media outlets. Follow us on Twitter and find us on both Facebook and Google+!