Off the Felt with Andrew Robl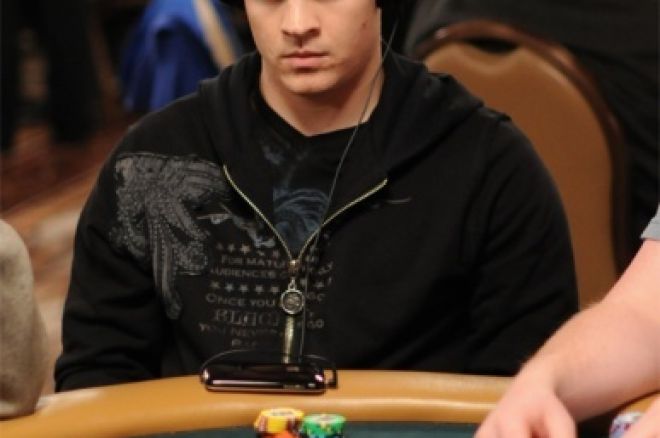 We caught up with Andrew Robl recently to find out who he thinks is more intimidating, Phil Ivey or Mel Gibson. He also gives us the scoop on where he's going next and his favorite place to party in Las Vegas.
OK, so the November Nine is one of the things on everyone's minds. Give us your predictions.
I don't even know who made it, so I'm not qualified to make any predictions.
What have you been doing since the end of the 2010 World Series of Poker?
I've been taking it very easy, playing some poker online, working out, reading, watching TV shows. I've hardly been leaving my home.
What was your favorite moment from this summer?
Watching fireworks at Tom Dwan's condo on the Fourth of July with 70 of my favorite people in the whole world.
With all the poker tournaments coming up, where are you headed next?
I'll be in London all of September to play the World Poker Tour, European Poker Tour, World Series of Poker Europe and RaketheRake.com's English Poker Open along with doing various promotions for Victory Poker. You can play $120k+ of no-limit hold'em tournaments in London in September, it's crazy!
If you weren't playing poker, what would you be doing?
Ummmmmmmmm.....
Do you have any superstitions before a tournament?
No, although I will try to examine my mood and see if I have any feelings that will keep me from playing optimally. If I do I acknowledge them and try to adjust accordingly.
Poker players love their music at the table. What are the top three songs on your poker playlist?
I like to rotate between house, rap and classical music. So I guess I'll go with Kayne West's Stronger, Just Be by Tiesto and anything Mozart.
Where is your favorite place to party in Vegas and why?
It's a close one between XS and Antonio Esfandiari's condo. XS is just breathtaking and is always a raging party. On the other hand Antonio's parties always have the best food and are full of beautiful women and interesting people in a more relaxed environment.
If you could have one super power, what would it be and why?
Flying. It would be the most incredible feeling.
Who is more intimidating Phil Ivey or Mel Gibson?
Did you really ask that? Phil f***ing Ivey.
Follow us on Twitter for up-to-the-minute news.