888poker Pro Sofia Lövgren Gives You Her Online Day 2 Tournament Tips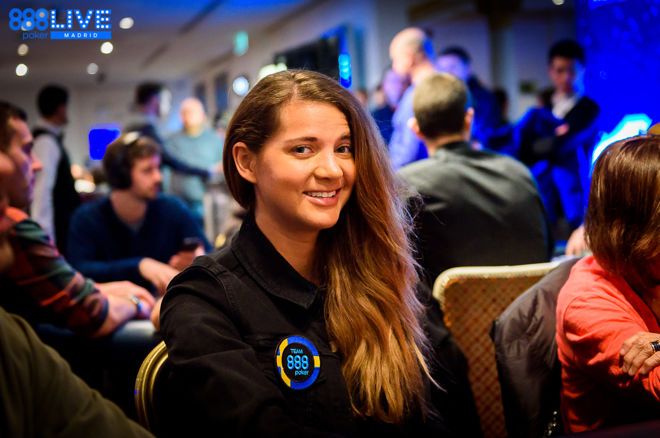 If you've put in the hours and effort to make it to Day 2 in an online poker tournament then you need to be at your absolute best.
Day 2 is where it all happens. The bubble, the final table, and eventually you lifting the trophy - hopefully!
So with the 888poker Millions Superstorm Main Event Day 2 taking place this weekend, we sat down with 888poker's Sofia Lövgren who gave us her top tips for preparing and playing in a Day 2.
Last Chance to Enter the Millions Superstorm Main Event at 888poker
Preparation is Key
Lövgren is no stranger to poker tournament success and says that getting the body ready for Day 2 is her first tip.
"When I make a Day 2, first of all, I make sure to get a good night's rest and sleep well. I know it's tempting to take a drink in the last level of the day or go for a late-night dinner with buddies, but it's much smarter to hold the wine and beer until after the event. You will thank yourself afterwards when celebrating the deep run!"
On the day of the tournament, the shift changes to ensuring you have enough energy for the day ahead. It might not be as demanding as physical exercise, but you need fuel for your body during the grind.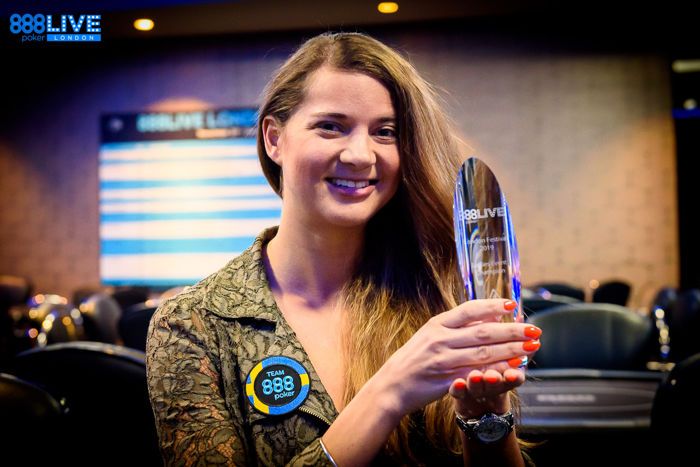 Lövgren says she usually starts the day with a breakfast full of energy, as well as drinking lots of water.
"Eating oatmeal or an omelette is a perfect way to get loads of energy for a long day of poker. This kind of food also will give you a feeling of fullness and keep you energized for many hours."
---
BE PART OF IT: Check Out 888poker's Biggest Festival Ever!
---
Bad Habits
As well as keeping an eye on what you should be doing, you should always be mindful of bad habits creeping into your preparation, one of which is to be late in the morning.
"You don't want to start playing after having to rush," says Lövgren. "That leaves you feeling stressed, and sitting down at the table sweating."
It doesn't matter if it's live or online. Make sure that you are ready to play in good time, with no distractions before starting play.
"This will definitely give you a better mental balance the first hands and a better start of the day."
Staying Focused
As the tournament gets deeper on Day 2, you need to make sure you stay focused at all times. Lövgren says that she does through fruit, nuts, an energy drink and often some coffee.
"Sitting down long hours will make the body very stiff so I also always use the breaks to reload by stretching and taking a quick walk. I also refuel with fruit and water."
Poker Strategy
Just because you've made Day 2 doesn't mean the strategy is over and you can coast to the final table. Make sure you stay on top of the table draw as you move around, noting the stack sizes and positions of the players at your table.
Once you have a better idea of what players you will face at your table are like, Lövgren says you will be able to take advantage of this by targeting the weaker players and play more pots with them. You also know which players to watch out for more.
"You can of course get lucky and win without any preparation whatsoever but in the long run being prepared is always an important component. As my teammate Martin Jacobson said after winning WSOP Main Event: "Luck is what happens when preparation meets opportunity""
Qualify to the Superstorm Main Event for FREE!
Need an Account?
Now you've got your Day 2 Tournament Tips, The Superstorm Main Event is your chance to hit it big. The best part is that you can get into the event for free, but, of course, you will need an account to do so.
If you don't already have one, we have even better news for you as our readers are treated to a welcome package far greater than most new players receive thanks to the special relationship we enjoy with 888poker.
Simply download 888poker through PokerNews and you will be awarded an $88 bonus (£20 in the UK) without making a deposit.
Once you are ready to make your first deposit, it will be matched in the form of a bonus up to $888, or more than twice as much advertised on the site.