The Weekly Turbo: Poker Hall of Fame, The Amazing Race and 31 Conspired with Russ Hamilton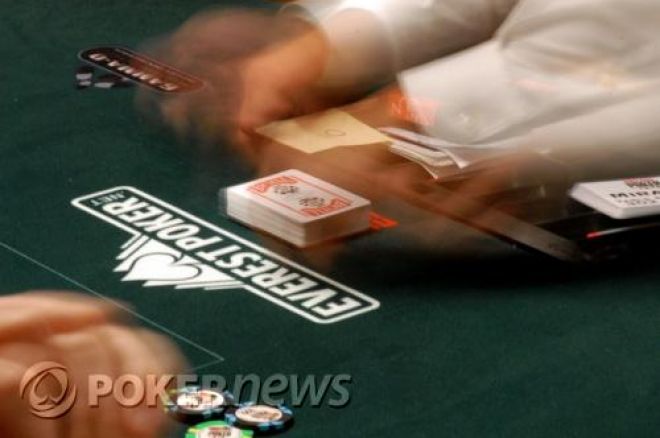 The work week can get overwhelming, and not everyone has the time to dive headfirst into the poker world's top stories every day. Weekend warriors rejoice! You've just flopped the nuts because the Nightly Turbo is introducing a special weekly edition. Prepare for a finger cramp after all the scrolling and clicking that you'll do, but unlike the Sunday paper, the Weekly Turbo won't be littered around your living room for the next week.
One Month Down, One Month to Go
Did you miss last week's episode of 2 Months, 2 Million? Just so you know, you missed an Erica Schoenberg cameo, Krantz doing the Full Monty, and more. A marathon is airing tonight at 9:00 p.m. EST on G4TV, but we've also got your back with a recap and tips on building your own poker war room.
Legalize It
With Congress having returned to session this week, the next few months will be extremely important for the future of online poker in the U.S. A few bills have been introduced and the UIGEA goes into effect in December. Want to know more? Read An Important Few Months for Online Poker.
Some WSOP Europe Changes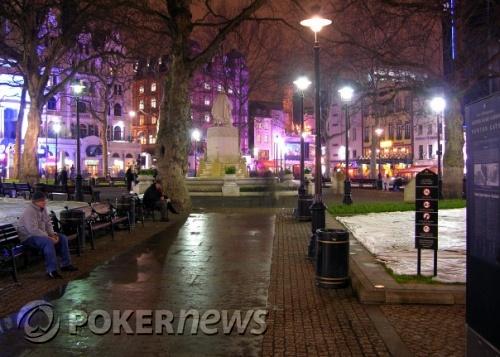 The World Series of Poker Europe (WSOPE) begins in two weeks and four bracelets will be up for grabs in this third annual WSOPE presented by Betfair. The Casino at the Empire in Leicester Square will host the WSOPE from September 17 through October 2.
Some important changes have been made to the schedule, so listen up out there if you're headed to London.
For those fortunate enough to see Day 2 of the WSOPE Main Event, your start time has been adjusted to 5:30 p.m. Players will also play four 90-minute levels instead of the original six that were allocated. The scheduling change was made to accommodate those people who are observing the Jewish holiday, Yom Kippur.
Players are encouraged to register early (please do so, so you don't get shut out like Patrik Antonius a la 2009 WSOP). You can now register in person at any London Clubs International UK property or you can register online at WSOP.com up to two weeks prior to the event start date.
There will be a maximum daily capacity of 252 players for Events 1, 2 and 3. The Main Event will have a capacity of 216 players each day. If you wait to register on site, your start date will be assigned to you to balance capacity issues. So basically, register early. No need to get shut out like players did in the Main Event this summer.
Trying to figure out how to get to London, or what to do when you're there? Register for a Betfair account and win your seat.
Gus Hansen Wins... His Name Back?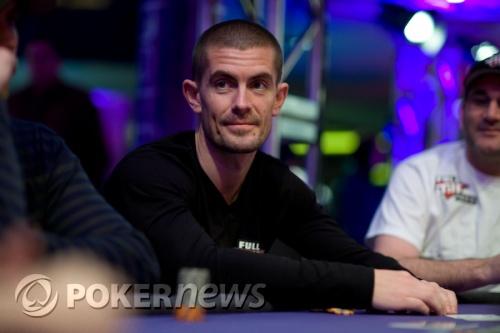 According to a press release from Safenames Ltd., a company specializing in domain dispute services, working on behalf of Gus Hansen, he has successfully recovered control of GusHansen.com.
Yevgen Kudashov took control of the domain GusHansen.com and used "The Great Dane's" name, likeness and celebrity on the Web site and email address, going to great lengths to deceive the public into believing that he was, in fact, Gus Hansen. Although Hansen did not have a registered trademark on his name at the time of the filing, Safenames proved that the defendant registered GusHansen.com in bad faith and that the domain-use infringed on Hansen's common law mark and personal name.
Safenames' Head Counsel, Prudence Malinki, said after the decision: "We
are very pleased that Safenames was able to win this dispute for Mr. Hansen.
I believe that that this ruling will pave the way for other famous
individuals and celebrities to recover domain names registered to third
parties who are profiting from registering domains that contain their famous
personal names."
With that out of the way, maybe Hansen can turn his attention to winning some cash. Our latest online railbird report shows him in the red to the tune of $2.2 million. You can read the full press release at Reuters.com.
Downswing for Durrrr?
Martonas has been missing on the Full Tilt high-stakes scene for about two weeks, so things have calmed down quite considerably. The Online Railbird Report explains who is up and who is down — and we'll give you a hint, "durrrr" is definitely down.
Poker Hall of Fame
The 2009 Poker Hall of Fame Finalists have been announced — again. Everyone who was on the list is still on the list except Tom Dwan. The Governing Council of the Poker Hall of Fame has narrowed its list of nominees for the 2009 Poker Hall of Fame.
"With all due respect to Mr. Dwan, one of the games most exciting young players, he does not currently meet the criteria for Hall of Fame selection. We wish him well and expect he will again be considered once he has 'stood the test of time,'" the governing council said.
Now the only thing left is for the 15 remaining living Hall of Famers and the panel of 15 members of the media to cast their votes. They have until October 2 to do so. The induction ceremony will take place on November 7 during the WSOP Main Event Final Table.
Sign up for an online poker account and start building your bankroll for next year's WSOP.
Online Spotlight: Billy Kopp
It's been almost two months since the World Series of Poker went on its November Nine hiatus, and one person who surely wishes he was prepping for it is new Ultimate Bet pro Billy Kopp. PokerNews caught up with Kopp to find out more about his bust-out hand versus Darvin Moon, his predictions for University of Kentucky sports, andmore. Check out the full interview here.
WSOP Main Event (Phil Hellmuth) Coverage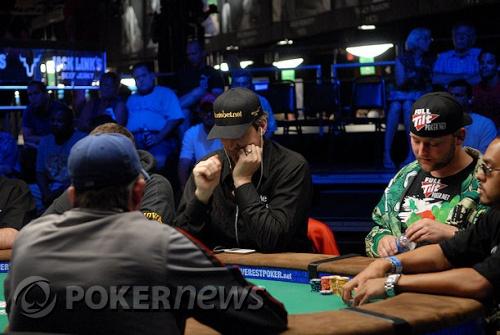 It was two hours of Phil Hellmuth last week during ESPN's coverage of the WSOP. Sadly, his attitude toward the very same players who have made him a gazillionaire has not improved much. Find out who our MVP was and the Hand of the Week in our recap of the episodes.
Patrik Antonius Discusses the "durrrr" Challenge on TV.PokerNews.com
Lynn Gilmartin caught up with Patrik Antonius in Cyprus during the WPT Merit Cyprus Classic. According to Antonius, slow movement in the challenge is the result of conflicting sleep patterns between the Tom "durrrr" Dwan, from the U.S., and Antonius, who lives in Europe. Antonius mentioned that he expects to see the action pick up significantly when play takes place in London at the upcoming WSOP Europe and PokerStars EPT London. He said he is confident the challenge will end before the end of the year. We're not holding our breath and we wish the combatants would take some of our friendly advice to make the challenge entertaining again.
Watch the full video below.
Sticky Finger Jackpot at Planet Hollywood
If you're going to scam anyone, you probably shouldn't scam a casino, let alone one on the Las Vegas Strip with thousands of cameras everywhere and a nose for sniffing out shady activity. Clearly, the four supervisors in the poker room at Planet Hollywood didn't think this one through.
There are 26 "high hands" at Planet Hollywood that will earn you a little extra cash if you're lucky enough to hit. The supervisors were allegedly filling out false paperwork documenting high hands for players who never had high hands and then keeping the money for themselves. After months of investigation, the Nevada State Gaming Control Board uncovered the scam.
"These four were working in concert to generate false documents to embezzle their employer," said David Salas, deputy enforcement officer for the board. The four are charged with forgery, embezzlement and conspiracy.
The Las Vegas Sun has more.
An American In Barcelona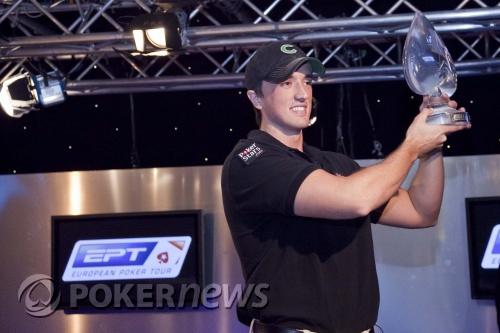 The EPT Barcelona Main Event is in the books and it was American Carter Phillips who walked away the champion. Along with the trophy, he took home €850,000. Not bad for a 20-year-old who won his seat through an online qualifier on PokerStars. We have a recap of how it all went down.
Harrah's + 888
It is really no secret that Harrah's is doing what it can to position itself for an online poker launch. Harrah's Interactive Entertainment (HIE), a subsidiary of Harrah's Entertainment has signed a long-term agreement with Dragonfish, the independent B2B division of 888.
"As we develop and roll out our interactive strategy, we have chosen to work with 888, primarily for their world-class technology, scalability, and a strong commitment to compliance, and responsible gaming," said Mitch Garber, chief executive officer of HIE.
Dragonfish will provide HIE with poker and casino software, ePayments, CRM, customer support and VIP services.
PokerPages has more.
Amazing Week for Tiffany Michelle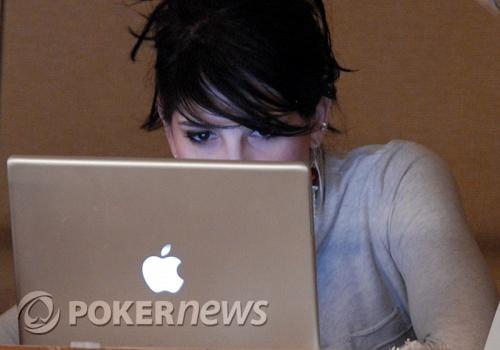 Well, just add this reality show to the ever-growing list of shows with a poker influence. There was some speculation surrounding Tiffany Michelle and Maria Ho this summer, and a certain television show. Both were visibly absent from the WSOP Main Event and both were photographed, as Bluff Magazine was first to report, at LAX during what was said to be the beginning of the "Race." It has officially been confirmed now via The Amazing Race website. The show premieres on September 27.
Tiffany Michelle also has renewed her contract with Ultimate Bet. Michelle plays under the screen name Tiffany M on Ultimate Bet. Sign up for your own account and play against her.
To find out more visit The Amazing Race site.
WCOOP Keeps Rolling
It's been a busy week for online grinders around the world with the 2009 World Championship of Online Poker nearing the midway point. This week's winners were:
Event 9 - ternoplayer - $303,876.31
Event 10 - Sumpas - $611,455
Event 11 - Hiren "hustla16" Patel - $446,533.73
Event 12 - lebordelaii - $111,457.69
Event 13 - yhcaep - $33.814.50
Event 14 - dangdokodang - $70,727.38
Event 15 - Raymond "raydavis77" Davis - $19,912
Event 16 - Thiago "XTheDecanoX" Decano - $249,280
Event 17 - iCeVeNoM - $91,250
Event 18 - Ryan "g0lfa" D'Angelo - $50,250
Event 19 - George Danzer - $109,545
Event 20 - Timmy K - $26,676
Event 21 - Soterdelf - $174,594.68
Event 22 - Science - $54,139.58
Event 23 - Str8$$$Homey - $126,441.01
Plenty of WCOOP events remain, so sign up for a PokerStars account and win your bracelet today.
Russ Hamilton and The 31 Nameless Bandits
The Kahnawake Gaming Commission this week announced the release of its final decision in regard to the Ultimate Bet cheating scandal resulting in a $1.5 million fine as well as reimbursement of $22 million to affected Ultimate Bet players.
The KGC's investigation found 117 user names held by 23 accounts. Although identifying and confirming names associated with those accounts was said to have been a challenge, the KGC said that "much of the relevant data resided in a legacy database which contained limited historical logs, and which had not been operational since at least February 2006 - prior to Tokwiro acquiring its interest in the site."
According to the KGC's ruling, "The vast majority of the computer devices and IP addresses used by the cheating accounts were directly associated with Russell Hamilton. The vast majority of the cheating accounts transferred money through Russell Hamilton's player accounts."
Although Hamilton was seen to have gained the most, the KGC concluded that 31 other individuals were associated with the criminal behavior. Those names were not released.
The ruling can be read in its entirety at Kahnawake.com/GamingCommission. Be sure to follow us on Twitter for up-to-the-minute developments.
Like what you see with the Weekly Turbo? Let us know below. Also follow us on twitter, and check out our Facebook page.