Andy Frankenberger on his Start in Poker, Foxwoods and More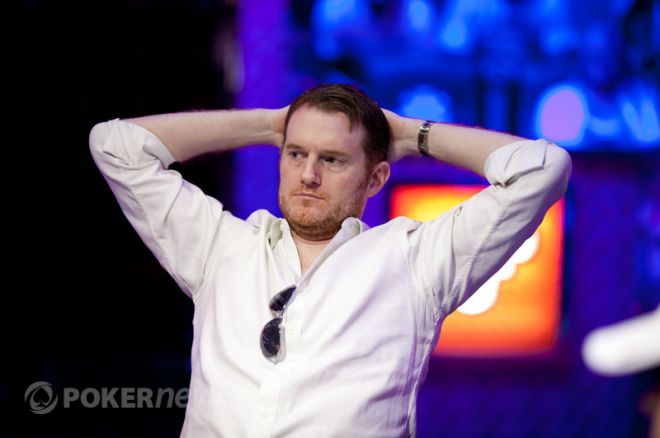 Love him or hate him, very few players have had as much success over the last three years as Andy Frankenberger. The Duke University graduate with a double major in Russian and economics gave up being an equity derivatives trader in 2009 and wondered what he would do with his life. A year later he won a $2,000 No-Limit Hold'em Event at the 2010 Venetian Deep Stack Extravaganza III for $162,100. It was the start of a new profession.
Two months after his first six-figure score, Frankenberger took down the World Poker Tour Legends of Poker $5,000 Main Event for $750,000. He followed that up with two more deeps runs on the WPT en route to becoming the Season IX Player of the Year.
As if that wasn't impressive enough, he won his first World Series of Poker bracelet in 2011 by topping a field of 2,500 players to win a $1,500 NLHE Event for $599,153. A year later, Frankenberger defeated the legendary Phil Ivey in the 2012 WSOP Event #17 $10,000 Pot Limit Hold'em for his second piece of gold and $445,899 in prize money.
All told, Frankenberger has amassed $2,583,093 in career earning since 2010.
PokerNews caught up with Frankenberger at the WSOP Circuit in Foxwoods, which was just a short drive from his home in New York.
Can you tell us about the first time you ever came to Foxwoods?
I only came to Foxwoods after I started playing poker, and the first time I came here was for a WPT. It didn't go particularly well. A couple of years later, I made a final table here, so I've had some luck here, some success.
What's your favorite part about Foxwoods?
I like driving out here, especially in the spring and the fall — to see the foliage. I love staying at the MGM in the towers where you look out your window and you just see trees forever. It's really beautiful, so it really feels like you're getting away from New York, which is important when you live there like I do.
You're established in the poker world now, but can you take us back to the first time you ever played a tournament?
The first time was when I played the 2008 World Series of Poker Main Event. I had to satellite in through a broker event in New York. I won first place in that, so that was the first time I played any type of tournament actually. Everyone threw in $100, about 100 people, and I shipped it.
Had you played poker with those brokers before? How did you fare in the WSOP?
I traded equity derivatives on Wall Street, so there was a lot of bragging rights at the final table. There were a bunch of competitors from other banks, so when I won I thought maybe I should sell my seat — $10,000 was a lot. Then I thought, I would never do this again — when else would I spend $10,000 on a tournament? So I decided to go out and play it. I didn't cash, but I made a nice run. I think I made it deep into Day 3. It was a blast. As you got deeper, you could just feel the buzz building in the room. I said to myself if I ever have more time, this is something I would like to do more of. I just had a blast with it.
Where did your poker career go from there?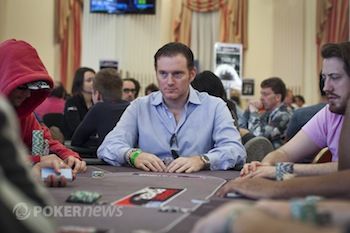 The Main Event was the only tournament I played, and then I didn't play another tournament until 2010. I played a couple of events during the WSOP, and then the WPT Legends of Poker.
Legends was your first major victory, one that put you on the map, so to speak. How did you come to play that tournament?
I had actually just shipped a Venetian $2,100 for $160K. That was only a month or so before Legends. At that point, I had decided that I was going to start playing a lot more poker.
What led to your decision to play poker full time?
I left trading in 2009, and it wasn't for another nine months that I decided to play poker professionally. I needed some time off after 14 years of trading. I did some traveling, took up photography, piano, and just chilled out. Because of that experience I had at the WSOP Main Event, I decided poker was something I wanted to give another shot.
Do you still enjoy poker as much as you did back then?
You're catching me shortly after I busted a tournament, so as opposed to three years ago when I probably cashed in 70% of my tournaments and shipped half of those [laughs], so not at this moment, but in general yes, I am enjoying it.
Do you enjoy the travel that comes along with poker? Do you ever make an effort to get out and seen some sites?
It depends on the event and the city. There are some places I've really enjoyed. It's weird though, like when I was at the WSOP Europe in Cannes, France. Cannes is a beautiful place and there's plenty of sightseeing to do, beaches to visit, but when I'm there for poker my mind is on poker. It's really tough to switch into that mode when you're out there to play a tournament. I've done a lot of traveling in my life, so I enjoy it, but I'm not really in a touristy mode if I'm there for a tournament. I'm pretty much there to play poker.
You used to play strictly no-limit hold'em, but you've recently taken up mixed games. How's it going thus far?
I don't play a whole lot. I've never been a big cash-game player, but there are a lot of strategies that transcend the particular game you're playing like position, bet sizing, live reads, and so on that apply to any game. I feel pretty confident in my ability to pick up new games quickly, but it's tough to win any tournament. A lot of things have to go your way. I'm looking forward to playing a lot of mixed games and making a deep run at this year's WSOP.
What would you rather have, your third WSOP title or another WPT victory?
I have to say it'd depend on which events they were.
Let's say the $50,000 Poker Players Championship or the $25,000 WPT World Championship. Assume the prize money is the same.
Wow, that's pretty sick (exhales). That's really sick. I'm going to try to give you an answer and not cop out. Just because it is probably the most well-respected tournament among the players, the $50K Championship. Given my limited experience in those games, it would be kind of baller to ship that for my third bracelet.
Will you be playing both those events?
There's certainly a very good chance I'll play both. I wouldn't say 100%, but a pretty decent chance.
What's next for you as far as poker is concerned?
I'm heading to Florida for the WPT down there, and soon after that I might be going to some European Poker Tours. There's Berlin, there's Monte Carlo, and of course WPT Montreal if I decide not to do those. There's going to be quite a bit of poker between now and the WSOP where I'll play a full schedule.
Check out Lynn Gilmartin's interview with Frankenberger after he won his second bracelet at the 2012 WSOP:
Get all the latest PokerNews updates on your social media outlets. Follow us on Twitter and find us on both Facebook and Google+!