Top 10 Stories of 2015, #7: Andy Beal Returns to Vegas to Face Todd Brunson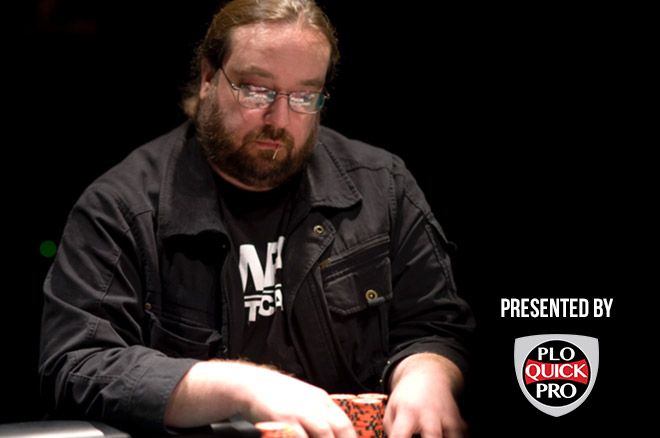 The PokerNews Top 10 Stories of 2015 is presented by PLO QuickPro, the fastest way to learn PLO.
As far as the poker world is concerned, the 2015 calendar year has come to a close. In PokerNews tradition, our staff has scrolled through the archives and gone over the most compelling stories of the year to determine what we feel are the top 10 of the year. Our list was generated based upon a vote from staff members and audience feedback. Over the next 10 days, we'll count down what we believe are the biggest and most interesting stories from 2015.
Coming in at No. 7 on this year's list is the return of "The Banker" to Las Vegas.
Andy Beal Returns To Bellagio To Take On Brunson
In late January, news spread like wildfire that Andy Beal, the subject of Michael Craig's classic book The Professor, the Banker, and the Suicide King: Inside the Richest Poker Game of All Time, had returned to Bobby's Room inside Bellagio and was engaged in a massive $50,000/$100,000 limit hold'em match against Todd Brunson, who was railed by his father, the legendary Doyle Brunson.
According to poker pro Kyle Loman, who was live tweeting the match while playing in a different game outside the high-stakes room, both Beal and Brunson bought in for $5 million each.
Here are some updates Loman tweeted during the match, which captured the attention of the entire poker world:
"There was almost 20 people in the room at the start of the game. Down to pretty much just Doyle watching now.
"Doyle went to bed it appears. The battle continues though"
"Todd continuing to win. Got about 8 million to Beal's 2."
"Beal with a solid heater. Todd: 5.5 Beal 4.5"
"Todd Building towers. Looks about the same. His demeanor is the same as always. Sitting backward in the chair, his emotions unchanged."
"Todd: 7 Beal: 3. There's only 3 people in Bobby's Room now. Todd, Beal, and the dealer."
"Brunson crushing now. Has 8.5m+ to Beal's less than 1.5m"
"Todd just felted Beal. They fist bumped and he left the room. They're done for tonight. Todd wins 5 million. More updates tomorrow hopefully."
Loman's story was seemingly verified the next day when Brunson tweeted: "We came to a nice steak house without a reservation. Big line. They asked if we were celebrating anything. I said yes I won 5 mil yesterday."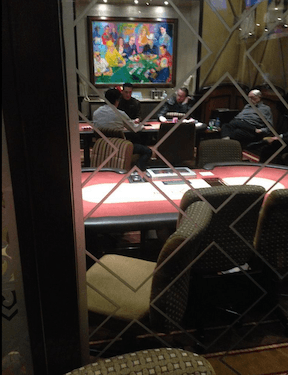 Beal, a Texas billionaire who made his fortune through real estate and banking, is known as one of the highest-stakes players in the history of the game. In 2001 and 2004, he grew fond of playing high-stakes heads-up limit hold'em, which he played against a group of poker players nicknamed "The Corporation" and included such players as Ted Forrest, Jen Harman, and Phil Ivey, just to name a few.
Despite winning a massive $11.7 million pot on May 13, 2004, Beal ended up quitting the game with a loss, only to return in Feb. 2006 for more action. He quickly lost $3.3 million, went on a three-day $13.6 million upswing, and then lost $16.6 million to Ivey in a separate three-day match. It was at that point Beal claimed he was done with poker.
Those games were well documented in the aforementioned The Professor, the Banker, and the Suicide King: Inside the Richest Poker Game of All Time, and after the match earlier this year, PokerNews had the chance to speak to the author Michael Craig, who shared his thoughts on Beal's return on the PokerNews Podcast.
Beal failed to return for the remainder of 2015, but just that single match was enough to make No. 7 on PokerNews' Top 10 Stories of 2015.
PokerNews Top 10 Stories of 2015:
Be sure to stay tuned to PokerNews as we continue to count down the top stories from 2015.
Want to stay atop all the latest in the poker world? If so, make sure to get PokerNews updates on your social media outlets. Follow us on Twitter and find us on both Facebook and Google+!