The Weekly Turbo: Poker is Outkicking and Taking Names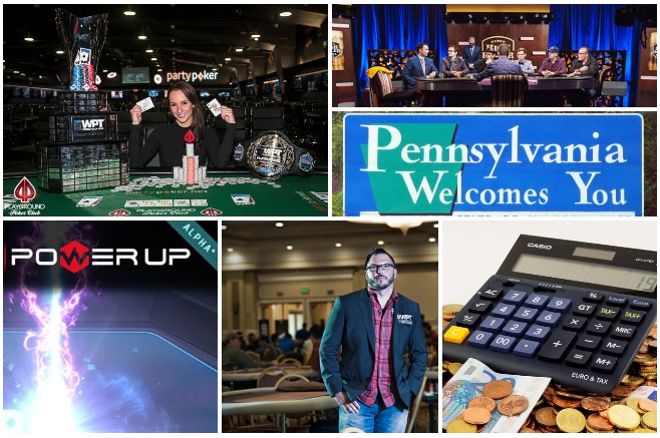 There were no small feats this week in poker. With Ema Zajmovic becoming the first woman to win an open WPT event, PokerStars launching Power Up, casinos debating ITINs, Chris Torina telling his undercover-cop-to-poker story and states duking out their want for online gaming, you can be sure to have plenty to read.
Because FOMO is real. And following history in the making is important.
The Winner's Circle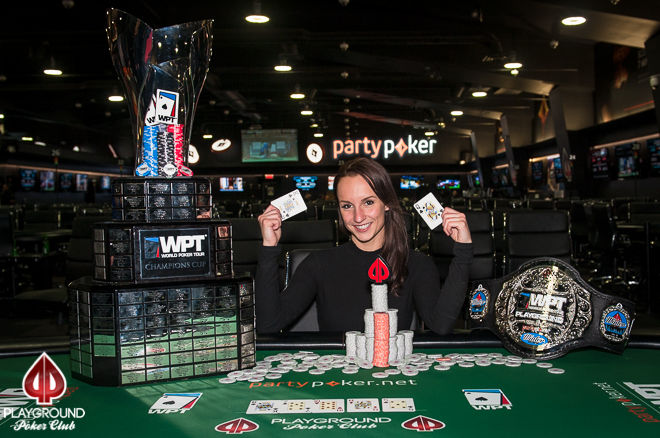 Ema Zajmovic created a buzz last November at WPT Montreal. Now she's made history at WPT Playground.
Sergio Aido continued to tear up the Asian high roller scene by winning the HK$100,000 Single-Day High Roller at PokerStars Macau Poker Cup 26. Aido pocketed just under HK$2,074,000 or just under $270,000.
The Sunday Million ended in a three-way chop between "bargeeeld," "jm1306" and Everton "EvertonBezer" da Silva Bezerra, with each of them collecting more than $100,000 each.
Nadya Magnus was made famous in the poker world for her appearance on the PokerStars Big Game. She won the $2,200 High Roller event at World Series of Poker Circuit Potawatomi in Milwaukee for $71,398 and her second WSOP Circuit ring.
Nicolas Le Floch captured the Winter Festival Second Chance title, bringing his total earnings at Playground Poker Club this week to $62,355.
Alex Aqel hit his second big score in a few months in Milwaukee after winning the World Series of Poker Circuit Main Event in Potawatomi for $208,184. Just a few months earlier, he won a Mid-Stakes Poker Tour event for about $140,000.
Ronaldo Uliana De Oliveira finished out the Playground Winter Festival with a win in its last event, Event #16: $330 NL Hold'em 8-Max Bounty. He won $10,320.
Matthew "MUSTAFABET" Ashton is up $138,476 over 7,203 hands this year or $19.22 per hand. Here's the latest Railbird Report.
The Game Changers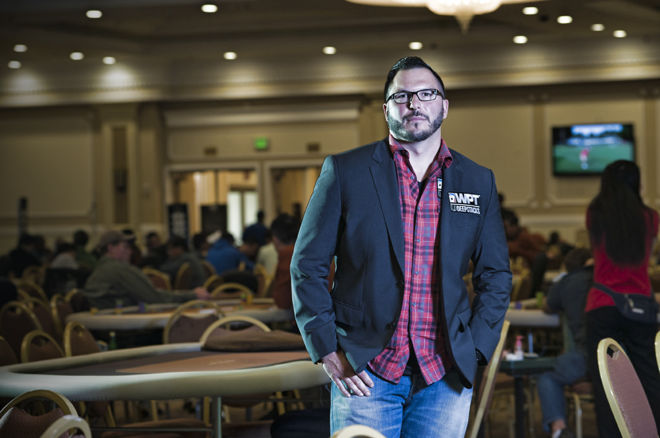 WPT's Chris Torina runs WPTDeepStacks, a tour he built from scratch. He also used to be an undercover cop. He tells PokerNews his poker story.
Deep in the heart of Texas, some Texans hold out hope for casino gaming and poker rooms. PokerNews takes a look at the state of the game in the state so synonymous with poker in part one of Chasing Chips in the Lone Star State.
Changing politicians' minds to favor Texas gambling or casino legalization is an uphill battle. This is part two of Chasing Chips in the Lone Star State.
888poker is upping the stakes this year as the exclusive online provider for the WSOP.
Parallels between poker and Cold War diplomacy begin with both being partial information "games." This week in Poker & Pop Culture.
Legislators in Russia introduced a bill to block Russians from getting money to online gaming sites.
"Bigger is always better." 21 more seats are at ARIA's disposal for the Super High Roller Bowl.
The World Series of Poker states they're still able to issue individual taxpayer identification numbers, contrary to rumors that changes will cause issues for players outside the U.S.
The new game from PokerStars gives players power cards that influence how hands play out.
Aspers is set to move forward with its plans for its third "super casino," part of the £450 million redevelopment of Southampton's Royal Pier after a rival bidder lost an appeal against the decision to award Aspers an operating license.
If anything, the Cash Game Festival has stayed exciting with lots of extracurricular activities.
The €100,000 guaranteed Grand Prix Cork kicked off Feb. 16 and cost only €340 to enter. Partypoker boosted the guarantee of its Title Fight tournament from $300,000 to $325,000.
Bryn Kenney continues to lead the 2017 GPI Player of the Year race early as Nick Petrangelo stays atop overall. Nick Pupillo, James Akenhead and Loni Harwood lead the GPI Biggest Gainers list this week.
Here's the Who's Who and the Who's Missing after the Super High Roller Bowl announcements.
If online gaming doesn't pass in Pennsylvania, that leaves a $100 million hole in the state budget.
For the first time, the Cash Game Festival heads to the Italian border in Slovenia in March.
The Big Game Big Give Event hosted its first celebrity poker tournament this year.
PokerNews reviews the players on the move and hoping to stand out among the rest at the tables, including Jordan Young, Grant Hinkle and Jermaine Gerlin.
Players used to be restricted to the holy trinity of tournaments: the EPT, WPT and WSOP. Not anymore.
Take Matters Into Your Own Hands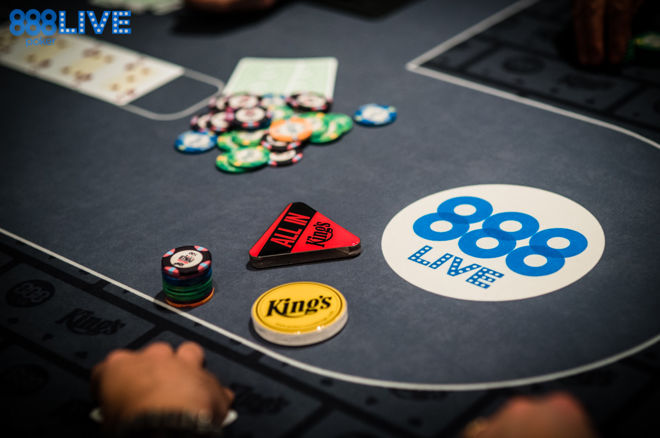 Bluffs, flips and suckouts in our five best hands from the 2017 888Live Rozvadov Festival.
Nathan Williams gives advice to help break-even players become big-time winners.
Get premium pairs in February at bet365 and you could be in for a real treat.
Take time to size up the likely profitability of the seats that are available before you sit down.
Five tips for winning big while playing small stakes.
Sick of going card dead in tournaments? Click here to discover how to fix it.
In certain spots and against certain opponents, committing with ace-high is the right play.
TigerGaming players not only enjoy bad beats, they welcome them with open arms.
More often than not, position is more important than hand strength in no-limit hold'em.
Setting goals can help with motivation and focus, explained 888poker Ambassador Sofia Lovgren to PokerNews.
Donkey Poker author Steve Selbrede introduces a series of articles to beat low-stakes live games.
Trapping doesn't always mean slow playing. You can trap by betting or raising with strong hands, too.
A quartet of gifts await new depositing players at PKR.
When looking at all-in preflop moves in tournaments, stack sizes are a crucial part of the equation.
You don't have to play poker for real money to have a fun experience.
Check Tape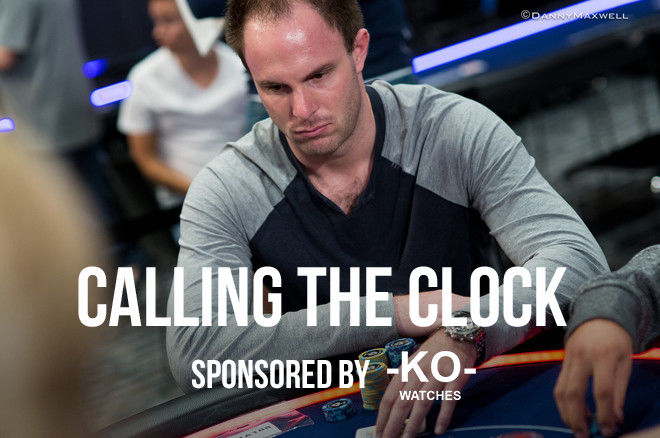 Matthew Parvis calls the clock on Jason Les, asking him a pivotal question now that he's battled Libratus (and lost): Better name for your firstborn child: Claudico or Libratus?
Things get heated when poker players don't follow the rules. Here are PokerStars' Top five poker controversies.
YouTube, watch out! 888poker Ambassador Kara Scott is the new face of 888poker News.
Follow the gameplay of the most popular online slot games at CasinoSmash via its new YouTube channel.
Parvis is once again on his own this week on the PokerNews Podcast as he discusses Ema Zajmovic's historic WPT win at the Playground Poker club, his formula for the Matthew Parvis Poker Power Rankings™, the introduction of the PN Blog and more before he's joined by Tony Dunst.
The action was still going on at the King's Casino when 888Live in Rozvadov ended. Herring popped by a high-stakes cash game.
After a roller coaster day for Catalin Pop, he finally arrived victorious to the tune of €80,000. He sat down with Herring to discuss the win.
Finding a trustworthy room to play online poker can be a monumental burden. That's all the more true if you're just looking for a place to play poker for free. We've listed five of the best play-money poker sites to enjoy and help hone your skills.