Lev "LevMeAlone" Gottlieb Wins Event #43: $10,000 Short Deck No Limit Hold'em Championship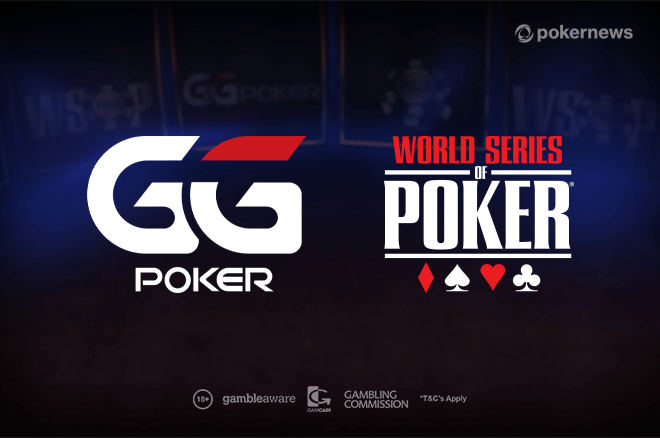 The first championship event in the 2020 GGPoker World Series of Poker (WSOP) Online is now complete, with Lev "LevMeAlone" Gottlieb taking home their first WSOP bracelet after victory in Event #43: $10,000 Short Deck No Limit Hold'em Championship.
He made it through the field of 130 entries on just a single bullet, besting short deck crusher Mikita Badziakouski heads up to win the title along with $276,393 in prize money.
Little is known about the newest bracelet winner. Gottlieb does not appear to have any live cashes, so not only does this look like Gottlieb's first bracelet, but it may well be their first poker cash as well.
Follow all the latest from the WSOP - LIVE!
The cards are in the air in the GGPoker WSOP Online. The PokerNews live reporting team is on top of all things WSOP. Don't miss a beat!
Final Table Results
| Place | Player | Country | Prize |
| --- | --- | --- | --- |
| 1 | Lev "LevMeAlone" Gottlieb | Mexico | $276,393 |
| 2 | Mikita Badziakouski | Belarus | $210,249 |
| 3 | Sergi Reixach | United Kingdom | $159,933 |
| 4 | Nobuaki "Sasa JHR" Sasaki | Japan | $121,659 |
| 5 | Dan "oiltrader" Shak | United States | $92,545 |
| 6 | Chi Zhang | United Kingdom | $70,397 |
| 7 | Bjorn "wong1324" Li | Hong Kong | $53,550 |
| 8 | Carl "Swetomir" Schrader | Germany | $40,735 |
| 9 | Ami Barer | Canada | $30,987 |
The Day's Action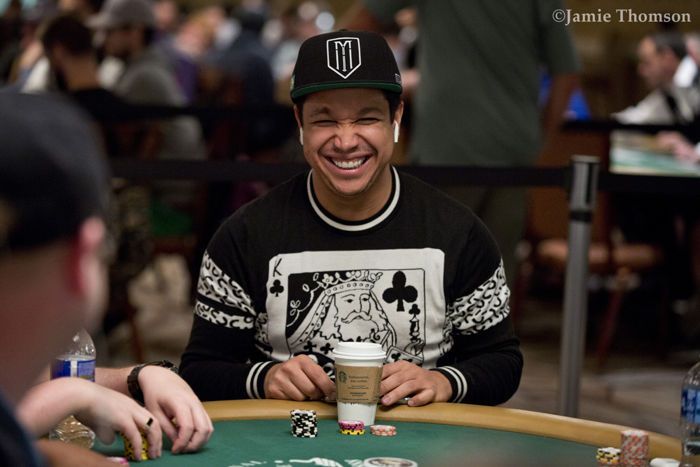 Action got underway at 2 p.m. Eastern time today with just 20 players in the field. Among the early entries were GGPoker ambassador Felipe Ramos, Jason Koon, Christopher Brewe, and the runner up of last year's Short Deck Championship, Thai Ha.
The field grew quickly during the four hour late registration period, with new entries, as well as rebuys. By the time registration was done, 130 entries had been recorded for the event, 16 more than the inaugural 2019 Short Deck Championship won by Alex Epstein. That put $1,261,000 in the prize pool, and meant that 17 players would get a piece of it.
Among the players that took a stab at the championship bracelet but fell short were Canadian high stakes regulars Lucas and Sam Greenwood, as well as Michael Watson. Isaac Haxton, George Wolff, and Martin "FuTimReilly" Zamani represented the United States, and internationally, Joao Vieira, Sergey Lebedev, Danny Tang and Jesus Cortes, among others, rounded out the field of players who didn't quite make the cut.
---
Registration Closes
After registration closed, they played about three hours before getting down to the bubble. During much of the post-registration period, it looked like Ramos might make a deep run, but the GGPoker ambassador ended up as the hard bubble spot, going home empty handed in 18th place.
Japanese grinder and organizer of the Japan High Roller Festival, Nobuaki "Sasa JHR" Sasaki, was the beneficiary of Ramos' bad luck. He had been the short stack, and doubled up just prior to Ramos busting, putting him in the cashing spots. He then turned that chance into a 4th place finish worth more than $100,000.
Once the bubble burst, it went crazy. It took less than an hour to play down to the final table, and it was six-handed less than half an hour later after Canada's Ami Barer, Germany's Carl "Swetomir" Schrader, and Hong Kong's Bjorn "wong1324" Li went out in rapid succession.
---
---
Pace of Play Slows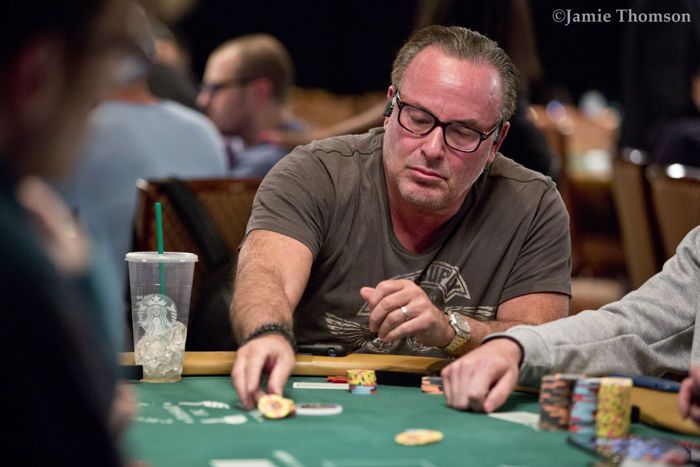 Play slowed down considerably at that point, with six-handed play going on for almost an hour before Chi Zhang got his small stack in against Gottlieb and couldn't get there, ending his run in 6th place for $70,397. It took another half hour before Dan "oiltrader" Shak took 5th place for $92,545. Most of the damage done to Shak was the result of Sergi Reixach's ace-king getting there against Shak's pocket kings.
After barely surviving the bubble with one of the shortest stacks, Sasaki spun it up to make the final table, but finally ran into a wall for 4th place. It happened in a hand against Badziakouski where they both flopped two pair, with Sasaki on the best of it, before a dirty river nine gave the boat and the pot to Badziakouski.
They played three-handed for almost an hour with Badziakouski mostly holding a dominating stack. Reixach and Gottlieb were trading the short stack back and forth until Gottlieb finally got the best of his opponent. Reixach got it in good with kings, but the ace-jack of Gottlieb spiked trip jacks on the turn to eliminate Reixach in 3rd place for $159,933.
GGPoker WSOP Online Recap: Triple Crown Winner, Final Tables Confirmed and More!
Heads-Up Play
That set up an epic heads up match that went on for nearly four hours before the game was decided. Badziakouski came into the heads up with a big chip advantage, but Gottlieb fought his way back to take the chip lead after the first hour or so of play. The two then traded the lead back and forth, with the small stack always winning heads up.
At the end of Level 20, they paused the tournament to fix a clock issue. Badziakouski was running low on time bank, and a graphical glitch prevented him from seeing his remaining time. After contacting support, they restarted the tournament with normal time banks instead of the "chess clock" style typically used for final tables.
The pause lasted a little over 30 minutes, but it didn't speed up when they got back to the felt again. They traded the lead back and forth for another two hours before Gottlieb crushed Badziakouski with jack-six versus ace-ten after they turned trip jacks. That left Badziakouski very short, and it was over soon after with Badziakouski collecting $210,249 for 2nd, while Gottlieb scored $276,393 for the win as well as the first championship bracelet awarded on GGPoker.
---
2020 Online WSOP Bracelet Winners on GGPoker
| Date | Tournament | Entries | Prize Pool | Winner | Prize |
| --- | --- | --- | --- | --- | --- |
| 7/26/20 | Event #32: $100 The Opener | 29,306 | $2,571,216 | Marcelo Jakovljevic Pudla | $265,880 |
| 7/26/20 | Event #33: $1,111 Every 1 for Covid Relief | 2,323 | $2,580,853 | Alek Stasiak | $343,204 |
| 7/19/20 | Event #34: $525 Super Turbo Bounty No-Limit Hold'em 6-Handed | 2,214 | $1,107,000 | Shoma "pp_syon" Ishikawa | $117,650 |
| 7/21/20 | Event #35: $5,000 Pot-Limit Omaha Championship | 328 | $1,558,000 | Juha Helppi | $290,286 |
| 7/22/20 | Event #36: $1,500 FIFTY STACK NLHE | 1,342 | $1,912,350 | Michael Clacher | $297,496 |
| 7/23/20 | Event #37: $1,050 Bounty Pot Limit Omaha | 971 | $971,000 | Hun Wei Lee | $161,886 |
| 7/25/20 | Event #38: $600 Monster Stack 6-Max | 2,007 | $1,143,990 | Aaron "fishnchip" Wijaya | $171,389 |
| 7/26/20 | Event #39: $1,500 No Limit Hold'em | 922 | $1,313,850 | Roberto Romanello | $212,613 |
| 7/26/20 | Event #40: $2,500 Pot Limit Omaha | 532 | $1,253,500 | Simon Lofberg | $224,493 |
| 7/28/20 | Event #43: $10,000 Short Deck No Limit Hold'em Championship | 130 | $1,261,000 | Lev "LevMeAlone" Gottlieb | $276,393 |
---
Sign Up for a GGPoker Account Through PokerNews
If you want to play in the WSOP 2020 Online on GGPoker, you'll need to sign up for an account. By downloading GGPoker via PokerNews entitles you to a welcome bonus worth up to $600. Your first deposit is matched 200% up to a maximum of $600, setting you up nicely in time for the WSOP Online.
The bonus releases into your account in $10 increments each time you earn 6,000 Fish Buffet Points, which is the equivalent of $60 in rake or tournament fees.
PokerNews will be on the virtual floor throughout the 2020 GGPoker WSOP Online, with live coverage here of every event. Stay tuned here to find out who the next bracelet winner will be in 2020.