Tom Dwan Backs Out of High Stakes Duel Rematch vs. Phil Hellmuth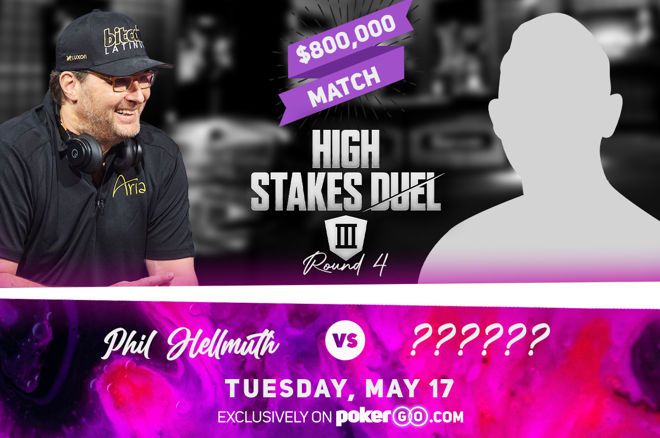 Table Of Contents
Phil Hellmuth will have to dodge bullets, baby, against someone other than Tom Dwan during Round 4 of High Stakes Duel III on PokerGO, which was scheduled to take place Thursday.
Dwan, as PokerGO announced, has backed out of the $800,000 match due to "scheduling conflicts." But the "Poker Brat" can't quit and take his winnings just yet. He'll instead face a different opponent who must pay $400,000 for his or her half of the pot to get into the game.
That game will take place at 5 p.m. PT on Tuesday, May 17 instead of May 12. PokerGO will, as they always do for High Stakes Duel, air the event in its entirety.
Hellmuth told PokerNews that Dwan is stuck overseas and cannot make it to Las Vegas in time for the match. The two poker legends recently battled against each other, and popular YouTubers and streamers such as MrBeast and Ninja, on Hustler Casino Live in what was the most watched live-streamed poker game in history.
PokerGO has yet to settle on a replacement opponent, but will announce that player on May 16 at 4:30 p.m. PT.
Best Free to Play Slots
How We Got Here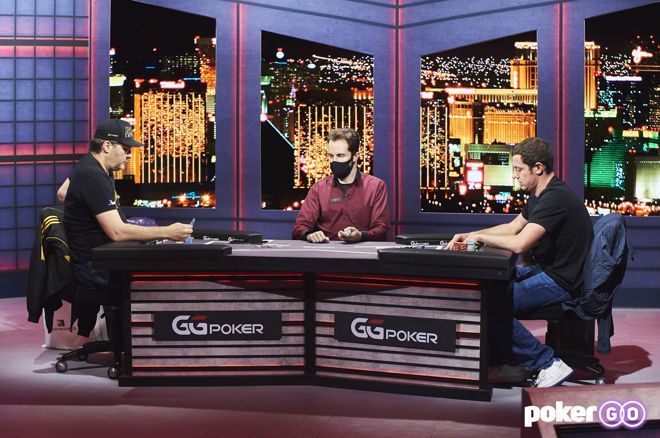 Hellmuth's upcoming unknown opponent will be his fifth on High Stakes Duel and third during the current series of games. He initially defeated Antonio Esfandiari in three consecutive matches in 2020 for a $350,000 profit, and then did the same against Daniel Negreanu last year.
Nick Wright, an amateur player and sports talk show host on FS1, then challenged Hellmuth in High Stakes Duel III, paying the Round 1 $50,000 buy-in to enter. The recreational player gave the Poker Hall of Famer all he could handle, but inevitably fell victim to the "white magic."
Wright declined a rematch, leaving the seat open for a new player to take a shot at ending Hellmuth's seven-game winning streak. Dwan paid the $100,000 buy-in to compete — the stakes are doubled each round with only the losing player required to contribute to the pot.
For the first time in eight matches, the 16-time WSOP bracelet winner took a defeat. He challenged "durrrr" to a rematch, which cost him $200,000 to increase the pot to $400,000. He got some revenge in January and then both players agreed to a Round 4 match that was scheduled for May 12.
The seat is now open as Dwan has backed out, and the new player must contribute $400,000 to the pot. If both players then agree to a rematch, the Round 5 pot will hit $1.6 million. High Stakes Duel allows for any game to get as high as $12.8 million.
Possible Replacement Opponents
There are a number of matches that poker fans would enjoy. Hellmuth always attracts viewers no matter who he is facing, but the more intriguing the opponent, the higher the ratings PokerGO will get.
Some potential opponents that would certainly generate attention from the old-school poker group include Phil Ivey, Doyle Brunson, and a rematch with Negreanu given their recent Twitter feud. Entertaining players like Doug Polk, Dan "Jungleman" Cates, and Shaun Deeb also make sense.
Or, if PokerGO wants to go outside the poker world like they did with Wright, options such as MrBeast and Ninja would certainly bring in a new audience.
Check out the PokerNews High Stakes Duel hub here!