Top Pair Podcast 300: Sean Chaffin Talks 'True Gambling Stories'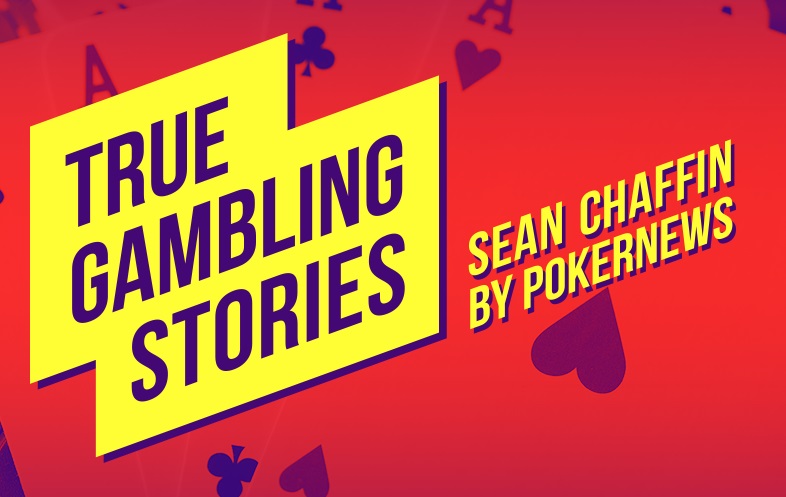 In episode 300 of the Top Pair Home Game Poker Podcast, Bruce Briggs and Robbie Strazynski welcome longtime poker writer Sean Chaffin to the show. Sean will soon be joining us on the PokerNews Podcast Network with his own monthly show, called True Gambling Stories. Sean tells us all about that as well as about some great home game stories from his youth, when he started to get into poker.
This episode's How Ya' Runnin'? segment features a Molly's Game review, learning about poker from Amazon Echo's Alexa, and a fascinating hand from a 5/5 PLO home game run by a grandma in her 60s. Plus, a laugh-out-loud "One Outer" you won't want to miss.
Top Pair thanks their sponsors, J Design Cards and the Poker Notes Live mobile app, for their support. Be sure to check 'em out!
Show Time Stamps
00:23 – Synopsis
1:07–35:21 How Ya Runnin?
Robbie: Breaking even over three home games. Invitation to my first ever 5/5 PLO home game, being run by a grandmother in her 60s. Crazy hand; did I make the right fold?
Bruce: What it was like to watch a sneak preview of Molly's Game with 30 other home game enthusiasts. Thoughts about the movie. Also, learning how to play poker from… Amazon Echo's Alexa!
36:41–59:55 Look Who We've Found (Interview)
37:00 Sean Chaffin introduction and background in home games; his own games and his father's games.
42:14 Did you ever see yourself as a professional player or a member of the poker media corps? How did you start working for PokerNews?
44:05 What are your favorite poker features/articles you've written over the course of your career?
47:04 Sean's book, "Raising the Stakes: True Tales of Gambling, Wagering, and Poker Faces" What's it's about and how it inspired the new True Gambling Stories Podcast on the PokerNews Network.
50:10 How do you make the transition from poker writing to hosting a poker podcast for the first time? + preview of first couple episodes of the True Gambling Stories Podcast.
59:05 Where to find more info about Sean and the projects he's working on; @gamblingpod + @pokertraditions on Twitter.
1:00:04 – One Outer – Amazon Echo's Alexa has… a sister?
--
You can subscribe to PokerNews' Top Pair Home Game Poker podcast on iTunes here, or you can access the RSS feed here. The PokerNews Podcast family of podcasts is now available on audioBoom.
Follow the show on Facebook and be sure to join in the conversation on Twitter at #PNTopPair.
Follow hosts Bruce Briggs @toppair and Robbie Strazynski @cardplayerlife, also available via email: [email protected]
*First 296 episodes are archived and available at www.toppair.net