The Weekly Turbo: WCOOP, How to Fix the "Durrrr Challenge", and Much More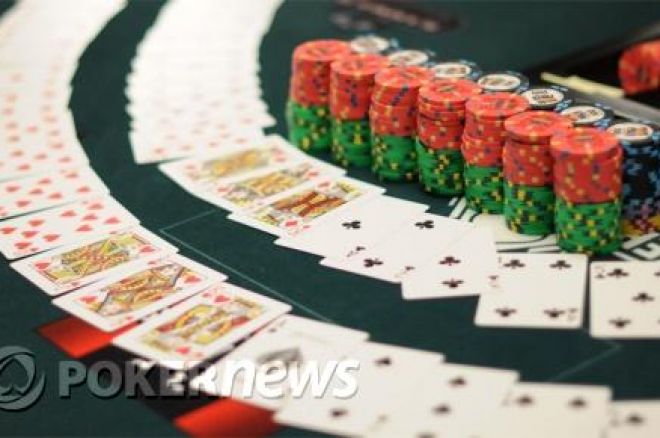 The work week can get overwhelming, and not everyone has the time to dive head first into the poker world's top stories every day. Weekend warriors rejoice! You've just flopped the nuts because the Nightly Turbo is introducing a special weekly edition. Prepare for a finger cramp after all the scrolling and clicking that you'll do, but unlike the Sunday paper, the Weekly Turbo won't be littered around your living room for the next week.
House Wars at the 2M2MM House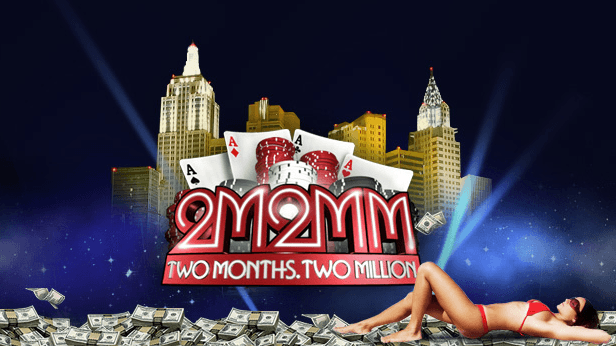 Krantz and crew had their minds focused on war instead of poker on last week's episode of 2 Months, 2 Million. They took on Aaron "aejones" Jones and his housemates in a series of prop bets aptly titled House Wars. If you missed the episode, check out our recap and it'll be just like you watched it. Well, not really, but at least you'll have something to talk about in case one of your friends brings it up before tonight's episode on G4TV.
UIGEA Countdown Underway
The UIGEA is set to take effect in December. Banks across the country are already taking action and telling their customers what's to come when it happens. Read Banks Prepping for December to see what actions the banks are taking and what this means for your online poker cash-out checks.
Patrik Does Not Tweet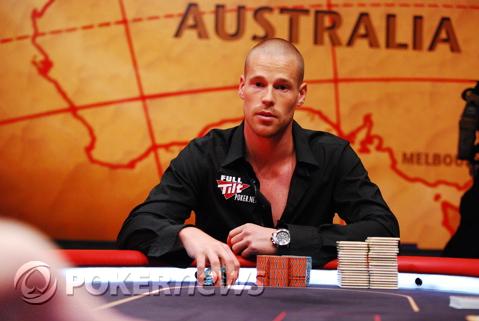 Patrik Antonius, not wanting to get into more trouble with Doyle Brunson, took to Coinflip.com to address the rumors that he had a Twitter account and was tweeting offensive things about TexDolly.
"I don't have a Twitter account and I have never posted a single word there," Antonius said. "I have no interest in posting updates about my comings or goings. I'm a private person and I want to keep my private life to myself. I would never want to post entries telling everybody where I am and what I'm doing right now."
The Antonius imposter, whoever it is, is clearly following Antonius because he knows who he's playing against in Bobby's Room and when he's playing. WTF?
Check out the whole story at Coinflip.com
Ultimate Bet is all Mac(ed) Up
Mac users finally have some serious poker playing options with Ultimate Bet releasing a Mac-compatible online poker client.
"Our company strives to make our poker room accessible to as many people as possible, and we recognize that Apple computers have a growing market share in the personal computing industry," said Tokwiro Chief Operating Officer Paul Leggett. "In response to this trend we have developed an all new download poker application specifically for the Mac Operating System."
Whether you have a PC or a Mac, you can sign up for an Ultimate Bet account through PokerNews and take advantage of our great bonuses.
They Run Real Good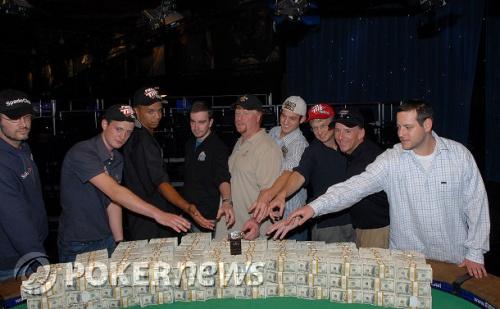 It could be just us, but it seems that becoming a member of the November Nine helps your "run-good." It happened with Ivan Demidov in 2008 and this year, Kevin Schaffel finished second in the WPT Legends of Poker event with Steven Begleiter taking ninth. We're trying our best to figure it out in The Good Fortune of the November Nine Continues.
Pool, Poker & Pain
More poker is coming to your TV screen, this time in the form of a reality TV show. Pool, Poker & Pain is the name of the show and it will encompass just that. A pool match, a poker tournament, and then, the lucky contestants will duke it out in the cage, MMA style. Check out Pool, Poker & Pain Set to Become a Reality Television Show for more.
Poker in the Sky
Ever wonder what it would be like to play poker in the sky? We're not talking about the new fangled wi-fi several airlines have implemented these days. We're talking about being hoisted 50 metres in the air (for those here in the states — really high) by a crane. For those of us who are acrophobic (afraid of heights), this is pure insanity. For those of us who aren't afraid, PartyPoker has your ticket up.
Twenty-two players will be hovering over City Hall Square in Copenhagen. "Poker is a high octane game, and we want to give the Danish poker players a special experience that will really boost their adrenaline levels," said a PartyPoker spokesman. "We have an expectation that it will be the most spectacular poker event Copenhagen has ever seen. More details on those involved will be released shortly." Two of the seats are reserved for celebrities, so that makes 20 available for you thrill-seekers out there.
Sign up for a PartyPoker account if you dare — well even if you don't, we have some pretty sweet bonuses for signing up, so do it anyway.
How to Fix the "durrrr" Challenge
Remember last January when everyone in poker couldn't stop talking about the "durrrr" Challenge? Well the played one session this week, but don't you think it lost a bit of its luster now that we're nine months into it and they hardly put a dent into the 50,000 hands they're supposed to play. We take a look at it in The "durrrr" Challenge: Best Yet to Come or Giant Bust and you should too.
The WSOP or Seinfeld?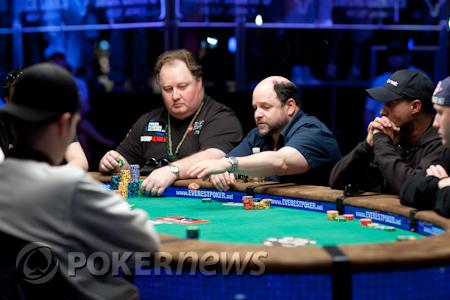 Did you miss last week's WSOP coverage on ESPN? Well, you should have set your DVR, or watched one of the many reruns that have aired. We get it, you're busy. Check out WSOP Main Event on ESPN for the recap.
888.com has a TrustE New Sidekick
888.com is taking the necessary steps to move into the U.S. market. It has tightened security measures and is now approved by the TRUSTe, a highly respected Internet safety provider. Check out 888.com Gets TRUSTe Stamp of Approval for more.
Costa Rican Regulations
The Costa Rican economy has been fueled by the online gaming industry for the past ten years. Now, Costa Rican Finance Minister Guillermo Zuñiga introduced a bill that would tax all online and offline gambling operators based in Costa Rica. There would be a 2% tax levied on all revenues generated by the operators.
There has been no official word as to whether the bill has passed, but many people believe the bill could impede the new economic situation in Costa Rica. An economy class is being formed with an expendable income that has become a niche clientele for big retail and food stores. Many gambling operators are threatening to move to neighboring Panama if the tax is approved.
Coinflip.com has more of the story.
Hellmuth Tased Me Bro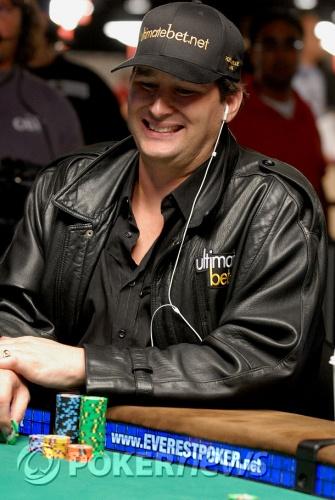 Well, not exactly. Phil Hellmuth has been announced as the host for a charity poker tournament to honor fallen law enforcement officers. Hold'em for Heroes will take place in November to benefit the TASER Foundation for Fallen Officers. The organization provides financial support to local, state and federal officers lost in the line of duty.
"My friends and I are grateful to these brave men and women and we're proud to help out," Hellmuth said.
The three-day charity event begins November 19 at Fort McDowell Casino, Fort McDowell, Ariz.
For more information, head over to Taserfoundation.org.
High-Stakes Action in Full Swing
Our little bird on the rail has come away from the Full Tilt Poker high-stakes tables with some news on the biggest winners and losers of August. We know, so why shouldn't you? Check out the Online Railbird Report.
2009 World Championship of Online Poker
The 2009 World Championship of Online Poker (WCOOP) began this week. We made some predictions on who we think would take home a WCOOP bracelet. Here are the winners so far:
Event 1 - ChopSueyyy - $247,602.01
Event 2 - Dan "djk123" Kelly - $53,410.01
Event 3 - MUSTAFETBET - $86,247.01
Event 4 - 2FLY2TILT - $42,000
Event 5 - FireGoblin - $28,019.26
Event 6 - vakAAttack -$183,334.81
Event 7 - CesarSPA - $33,500
Event 8 - iacog4 - $64,000
Bodog Welcomes Canadians
Just in time for Bodog's 15-year anniversary (they're growing up so fast these days), Bodog.ca has launched. This launch will allow Canadian players access to Bodog Sports, Bodog Poker and Bodog Promotions. "We're extremely excited to be able to bring the unique Bodog experience to Canadian players. Canadians are passionate sports fans and are extremely savvy consumers," said Bodog Europe Managing Director Keith McDonnell. What else is happening in gaming around the world? Check the International Poker MarketPlace report, and hey you Canadians, sign up for Bodog now, that is if you're not too busy playing hockey, or drinking for that matter.
Gun Fight Breaks Out in Houston Poker Room
Originally reported by Pokerati, three gunmen rushed an underground poker game being held at a local strip mall. One player decided to fight back and shot one of the thieves who was later found dead in a parking lot. The other two gunmen escaped and although one player was hit by a bullet, he apparently will be fine because he only suffered a noncritical wound. Apparently the gunmen ignored the old saying "Don't mess with Texas."
Pokerati has more, as well as a video from the Houston Chronicle.
Tom "durrrr" Dwan looking to "FullFlush1" the Competion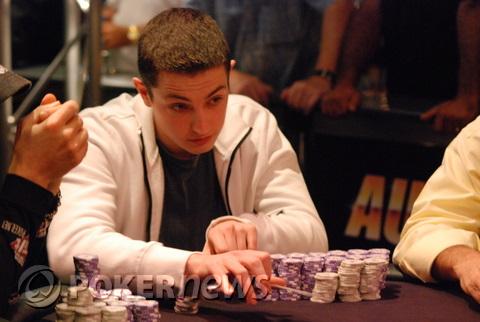 Poker fans are surely salivating at the possiblity of a "durrrr", "FullFlush1" showdown at the PKR Heads-Up Grand Slam in London from October 8 through 10. There has been nothing trash talk between these two in the past. Will the rivalry continue? We hope so, rivalries are great for the game.
Players can also qualify for one of the PKR Heads-Up Grand Slame six open seats with satellites that will run only at PKR.com
They're Seeing Plenty of Flops in Europe
This week saw plenty of tournament action in Europe, with the PokerStars EPT Barcelona in full swing, the WPT Merit Cyprus Classic starting today, and the Partouche Poker Tour playing down to a final table that will reconvene in November.
PokerStars EPT Grand Final runner-up Matt Woodward started Day 2 as the chip leader, with the very aggressive Lex Veldhuis, and the recently pick-pocketed Daniel Negreanu hot on his heels. Live Coverage is underway here.
Gloria Balding has brought us updates from each day of the Partouche Poker Tour, and November 21 final table will look like this:
Michael Tureniec: 3,041,000
Cedric Rossi: 2,793,000
Gianni Giaroni: 2,318,000
Michel Janvier: 1,997,000
Hassan Fares: 1,595,000
Mika Puumalainen: 1,296,000
Jean-Paul Paqualini: 1,185,000
Wesley Pantling: 895,000
Henri Kettunen: 528,000
We've been excited for the WPT Merit Cyrpus Classic for weeks and it finally got underway today. Follow all the action live at PokerNews.
Like what you see with the Weekly Turbo? Let us know below. Also follow us on twitter, and check out our Facebook page.