The Weekly Turbo: Giving St. Paddy's Day the Weekend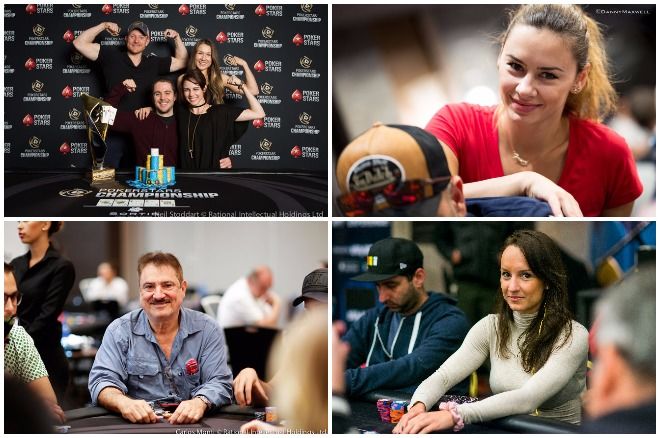 This weekend, we hope you celebrated St. Patrick's Day in style, with Guinness and PokerNews while you enjoy March Madness to your heart's content.
Cheers!
Poker champions are made with countless hours of study and incredible hard work. Many people think this game is easy, but we know better. This is Poker. And we are PokerNews.
The Winner's Circle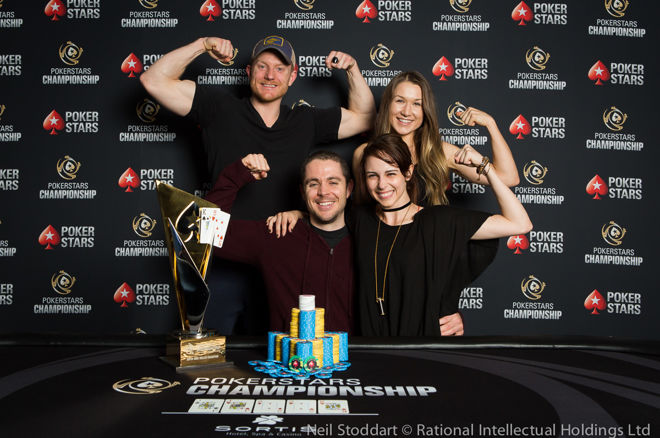 Ben Tollerene went home with $538,715 and the win after making 4.5 hours of play at the PokerStars Championship Panama Super High Roller look easy.
Imagine entering an online poker tournament for $215 and leaving with $153,203. That's exactly what "Admiral19793" did when he snagged the $215 Sunday Million title.
Stephen Chidwick came away with $366,500 after 12 hours of play at PokerStars Championship Panama. The UK player won the Single-Day High Roller.
Michael Del Vecchio outlasted Sorel Mizzi, Olivier Busquet and Connor Drinan to win the WPT Rolling Thunder Main Event for $284,638.
The Game Changers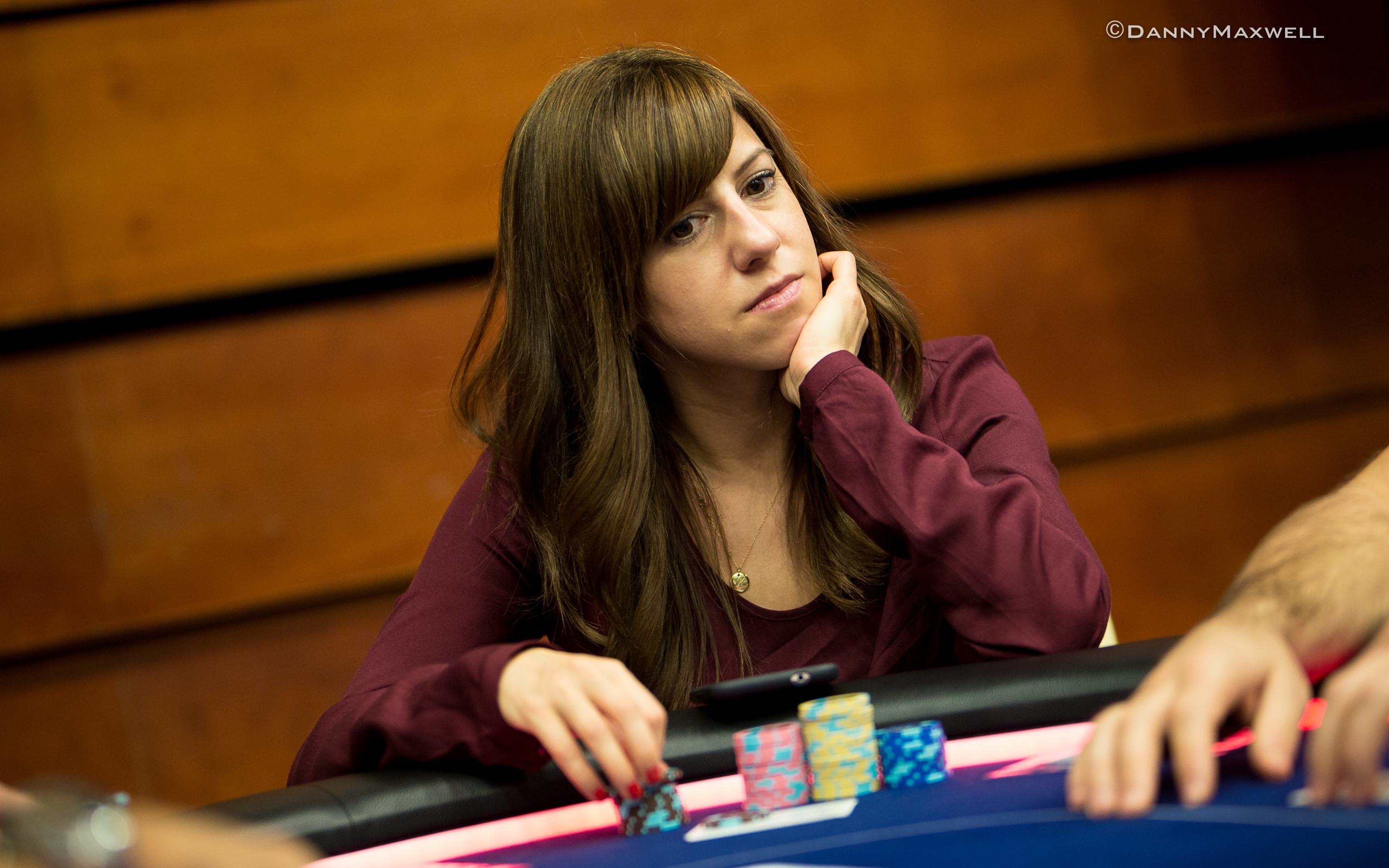 Kristen Bicknell made history last week on the Global Poker Index in Canada.
This story made one masseuse, Dana Perianu, poker famous: Phil Ivey once paid me €1,000 for a three-hour massage.
Make the most of the 2017 Western New York Poker Challenge. The tournament kicks off March 31 and will boast a $200,000 guaranteed Main Event April 7.
Sam Panzica outlasted a record field of 806 players to win the WPT Bay 101 Shooting Star. That's why he's this week's PokerNews Performance of the Week.
Poker, pools and parties promised at Marrakech Poker Open at Casino de Marrakech Es Saadi. The tournament kicks off March 18.
Poker & Pop Culture: The 1966 film A Big Hand for the Little Lady challenges ideas that poker is solely a "man's game."
Time to book your ticket. The schedule for the 888Live Barcelona Festival is up.
£40,000 is guaranteed to be won in the first 2017 Unibet UK Poker Tour Brighton Main Event.
These players are on the move…and hoping to keep it that way.
Team PokerStars Online player Kevin Martin reentered the Big Brother Canada house March 15.
Global Poker Index: Sergio Aido moves into second behind Bryn Kenney in the 2017 GPI Player of the Year race. David Peters remains over GPI leader with Sam Panzica moving into the top 10.
A rumor about Las Vegas Sands purchasing Wynn is denied, but Wynn's stock jumps nonetheless. This and more in Inside Gaming.
Pat Lyons went all in without looking at his cards and it paid off.
More than £8 million is guaranteed to be won during the partypoker MILLIONS festival in April.
GPL China wants to become the NBA of Poker in China. That's why Mediarex Sports & Entertainment, the company responsible for the GPL, partnered with JuzhongJoy.
West Virginia has to do something to handle declining revenues at brick-and-mortar venues. The state introduced its first online gambling bill March 14 to legalize and regulate online gambling.
Online poker could bring the New York $10 million in licensing fees alone. Maybe that's why the legalization of poker is still in the state's budget proposal.
Humberto Brenes says the shark is sleeping right now, but he has big plans.
Exclusive interview with Ema Zajmovic: When I play, I just want to be better than my opponents, to make fewer mistakes than others, to play my A-game more. I want to compete against everyone and not just women.
Take Matters Into Your Own Hands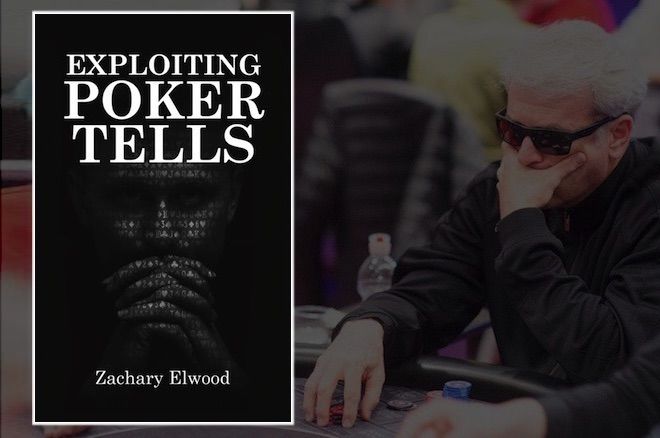 Zachary Elwood shares excerpts from his forthcoming book Exploiting Poker Tells.
No-limit players must revise strategy for limit games, starting with how they approach implied odds.
When playing deep-stacked, there can be a huge amount of value in seeing cheap flops.
Play for a share of €25,000 at bet365 through April 2.
If you dream of winning a WSOP Circuit ring, you need to head to King's Casino in Rozvadov. You have 14 chances to win a WSOPC ring.
Here are some strategic adjustments for no-limit players to consider when jumping into fixed-limit games.
Compare your moment of greatest poker pain to this one from Tommy Angelo's Painless Poker.
Earn a chance to win $100,000 in Jackpotland at 888poker.
oker pros Matt Berkey and Andrew Brokos discuss overbetting both for value and when bluffing.
Our exclusive PokerStars tournament gives you a second chance if you get eliminated within the first hour.
The March Mission allows you to learn new things about the Unibet Poker software and win great prizes.
Check out the best real money casinos that let you play with NO DEPOSIT REQUIRED.
Here's how to play WSOP tournaments within your budget this summer.
Daniel Negreanu shares some questions to ask yourself when deciding on your bankroll requirements.
Check Tape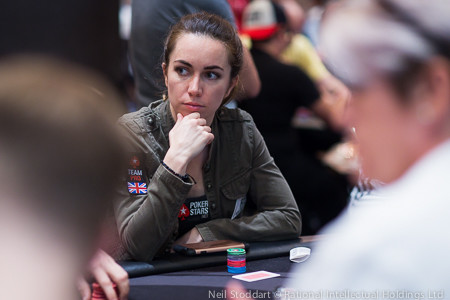 Matthew Parvis and Sarah Herring discuss the latest grudge match with Cate Hall and Mike Dentale. They bring Liv Boeree on the PokerNews Podcast to talk about it all.
David Tuchman answers two minutes of random questions, including this one: What's one rule you give the babysitter?
Tito Ortiz shows poker pro Liv Boeree a few moves on the beach.
Some hands make you wonder, WTF was that?!
Herring talks to the always controversial William Kassouf about some rumors that were circulating after he won the European Poker Tour's last High Roller in Prague.
Herring headed out to explore the Panama Canal, Monkey Island and Jungle Land! It was an amazing day and she jumped right in...literally!
Herring scours the poker Twitterverse to find out what is going on at PokerStars Championship Panama.
With a very stacked Super High Roller Final Table, we scoured results, polls and more to determine which accomplished player is actually the best.
There was almost no doubt that Ben Tollerene was going to win the PokerStars Championship Panama Super High Roller.
We lost our trusty Go-Pro while kayaking back from an adventure with Jungle Land Panama. After days later Barefoot Panama called to let us know if had been found while dredging a canal. Here's that footage.
Here's a look at the PokerStars party at SCORE in the Sortis Casino and Hotel in Panama City.
Favorite Person from Celebrity Apprentice? Worst injury? Worst thing about being a fighter? Find out the answer to these questions and more in this rapid fire question segment with Tito Ortiz!
Not only does Byron Kaverman know a lot about poker, he has an acute memory of his own poker history. Herring puts him through the Amazing Poker Quiz.
Igor Kurganov shares about his passion for both his charity initiative, REG, and the fusion of players into the business side of the poker industry.
Felipe Ramos answers Google's most asked questions about Brazil which leads to a lot of laughs.
Argentinian Rugby player Lucas González Amorosino opens up about this last year being able to play in the Super Sixteen with Australia, New Zealand and South Africa.
Costa Rican Steven Thompson Vila had a tough few years. But in the last couple of years, he has used his passion and skill at poker to turn his life around.
Jason Wheeler gives a hand analysis where he explains how one should avoid playing a hand.
Herring gets Kristen Bicknell to weigh on all things Canada. Ryan Gosling or Ryan Reynolds? Moose or Polar Bears? Mike McDonald or Marc-Andre Ladouceur?
PN Blogging Excerpts
"It's a strange feeling going back to a card room or casino after a long period." Aaron McBride talks about his journey into live poker for a change. Here's one scenario: The turn gave McBride two pair. It was likely he had the best hand. Then this happened.
Finding a trustworthy room to play online poker can be a monumental burden. That's all the more true if you're just looking for a place to play poker for free. We've listed five of the best play-money poker sites to enjoy and help hone your skills.