For 64-Year-Old John Hesp, WSOP Main Event is All About the Challenge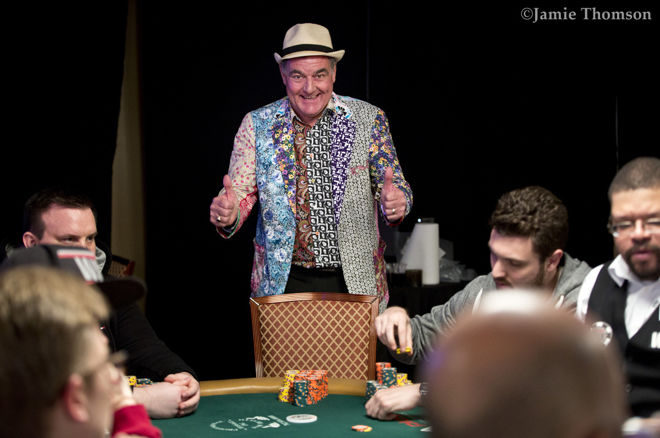 As Day 5 of the World Series of Poker Main Event commenced on Saturday, John Hesp stood out in the Brasilia room. His attire for the day is as multicolored as his chip stack, with differing hues and patterns of geometric shapes, flowers, and plenty more. The unique wardrobe, accented by a Panama-style hat, certainly set him set apart. If the clothes make the man, then Hesp has an active mind indeed.
"This shirt and this jacket and two other shirts, which are back in the hotel being laundered as we speak, were loaned to me by a good friend who lives back home in Bridlington," he says. "I commented on how much I liked his shirts the last time we were here in Vegas and he offered to loan them to me for the trip this time. They so far have brought me very good luck."
No doubt, the ensemble has been good to Hesp, who has worn some combination of his unique outfit each day he played. The 64-year-old is a native of Bridlington, England, a seaside town near Yorkshire, where he owns a company that rents caravan vacation homes, but is semi-retired with a management team that look after the company.
A recreational poker player for 20 years, Hesp now plays about once a month – although he played a bit more in the months leading up the Main Event.
Among the field of pros, Hesp readily admits that he is not one of them. As play entered the first break, Hesp stood on a stack of about 2.4 million after entering the day with about 1.4 million.
"I am to poker what Donald Trump is to politics – an amateur," he says.
"I am to poker what Donald Trump is to politics – an amateur."
A father of four and grandfather of seven has only $2,207 in tournament winnings with all his final table appearances (and his only recorded win) at Napoleon's Casino & Restaurant in Hull, U.K. When up for a game, Napoleon's is his usual stop for a small tournament or an occasional cash game. This is his first trip to the WSOP and he's hoping a nice finish and payday are ahead of him.
Playing in the Main Event has been a goal for many years and this summer Hesp decided to make that dream a reality. As he weaved his way through the field, which began with 7,221 players, Hesp amazed himself to advance into the top 1,000 – and has now worked his way inside the top 300.
"I've never played a big competition like this but it's one of the things I've had on my bucket list for a while now," he says. "I said to my wife about three months ago, 'Would you mind if I went and played?' and came with a pal of mine from Bridlington.
"This is my fourth time in Vegas, but I've never played in anything like this. I came out last November with a bunch of lads for four nights and played a bit of poker in some small tournaments in local casinos and didn't really do any good then, but I just thought I'd take a shot in the World Series of Poker Main Event and here I am now."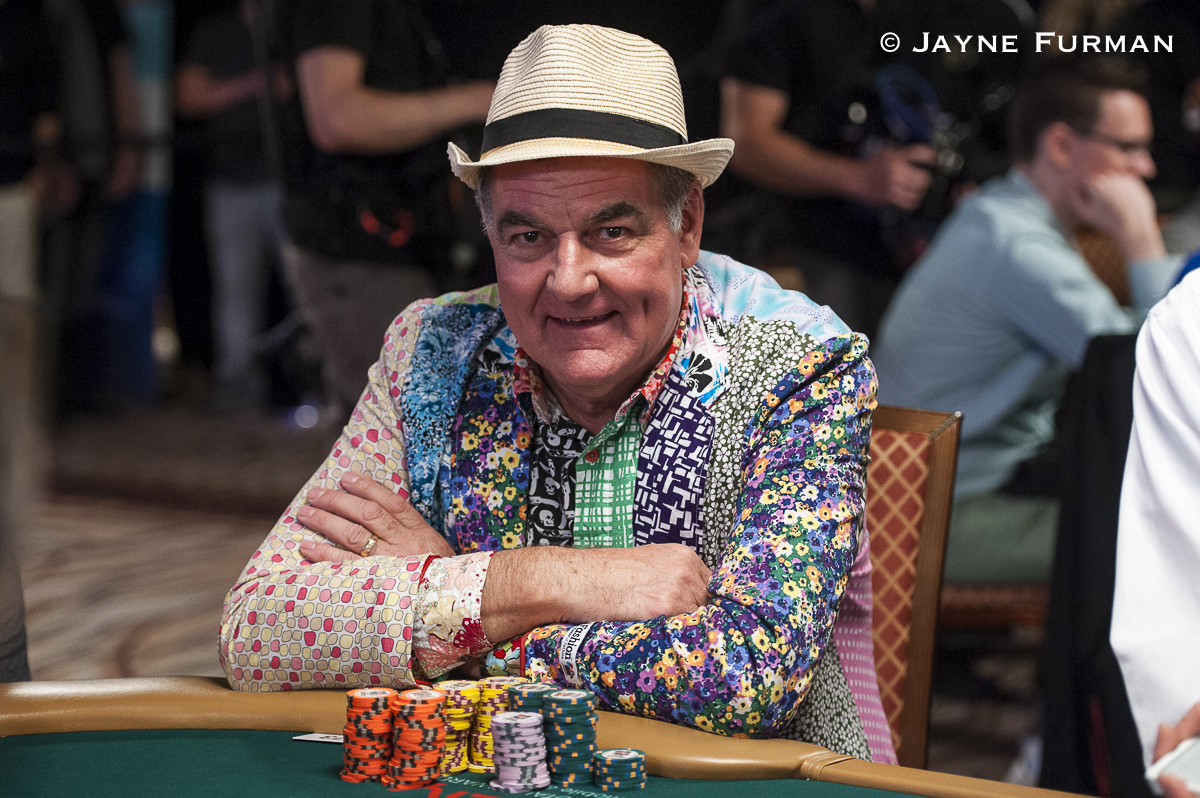 While his friend busted out on Day 3, Hesp is still a lone fish in a pool of sharks, but hoping to turn the tables on a field that is heavy with pros.
"My friend's flown home today, so I've got nobody on the rail shouting for me, but hopefully my friends back home are rooting for me," he says. "They keep sending me messages on my phone and telling me to hang in there."
As one of the oldest players remaining in the field, Hesp says he is in element playing against a group of younger, skilled players – both for the challenge and the social elements to the game.
"It's not really about the money for me, it's about the challenge."
"I love it," he says. "This is the main reason I'm playing poker. I just like people, everybody's an individual. I especially like playing with nice people, and there's a lot of nice people here."
Now guaranteed a nice cash, Hesp doesn't have any concrete plans yet for the money.
"It's not really about the money for me, it's about the challenge," he said. "The money's obviously going to be useful and I'll probably spoil the wife and family when I get home with a treat. I'd like to take the wife on a holiday maybe, since she's been kind of enough to allow me to come here."
After several days in Vegas and playing some of the best poker of his life, this family man still has a longing to get back to England and spend some time with his wife and family.
"Half of me really wants to go on," he says. "And the other half wants to get home."
But England will have to wait a bit longer. Day 6 is ahead, and Hesp hopes to be there.
Everybody needs an account at one of these online poker rooms! They're the biggest, the best, and we get you the best poker bonuses. Check out our online poker section for details on all the online poker rooms around.