What is Ghosting? Multi-Accounting? Collusion? Online Poker Cheating Explained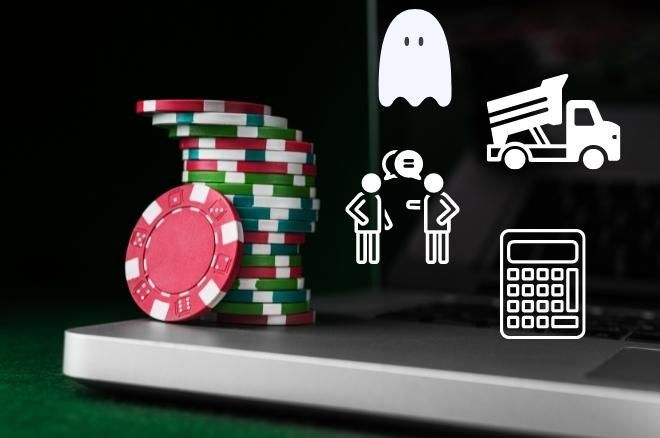 In the world of online poker, there are many different types of poker cheating. Online poker rooms have invested incredible amounts of money to stop poker players from cheating, whether that's in cash games or online poker tournaments.
Cheating can be defined as gaining an unfair advantage at the table, and there are various ways that a poker player might look to cheat. Here we look at ways players could cheat on poker sites, and explain some of the common poker terms that may be used.
Ghosting
One type of cheating that is unique to online is ghosting. No, this isn't where your Tinder date doesn't respond to you.
Ghosting refers to when another poker player takes over playing in a tournament, usually when the tournament is down to a final table, or in a satellite approaching the bubble.
This player is usually one that is better or more skilled at the game. This form of cheating can also refer to having another player coach you through certain spots. Other players at the table will not know that you are using another poker player to assist you in certain spots while playing in the same tournament as you.
This type of cheating is also not restricted to tournaments or satellites. High-stakes cash games might also see players "ghost" on different accounts while at the poker table, so that players may think it is one person when another player is the one actually playing and making the decisions for them.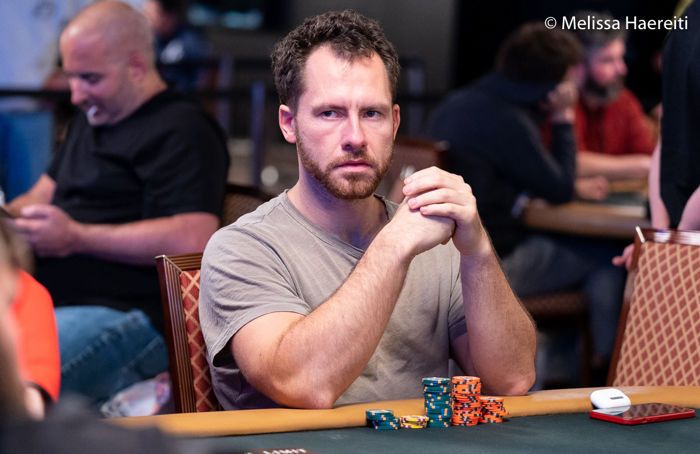 In 2020, Bill Perkins shared news of a poker scandal that eventually implicated Dan "Jungleman" Cates. Cates was accused of ghosting while playing high-stakes cash games, and ultimately apologized. However, he did state that it was his understanding that the game was "rampant" with professionals who were ghosting.
He went on: "I thought since many on the site were using pros to play for them [...] at the time it felt acceptable for me to be playing."
---
Related: Chance Kornuth Joins Alex Foxen's Push for a Poker Blacklist
---
Multi-Accounting
Most online poker sites have it in their rules and regulations that players on the site can only have one account. It would be unfair to other players, and a form of cheating, for players to have multiple accounts in order to enter poker tournaments more than they are allowed to.
Several poker players have been embroiled in multi-accounting scandals over the course of their career, with some even banned from sites altogether.
Justin Bonomo, who won $25 million in 2018 alone, has previously admitted multi-accounting in back in 2006. Former Big One for One Drop champion Dan Colman admitted in 2014 to multi-accounting while he was 17 or 18.
French player Ivan Deyra was banned after using his father's account to play online, while Brian Hastings referred to his previous multi-accounting cheating scandal as a "regretful lapse in judgment" when speaking to PokerNews in 2015.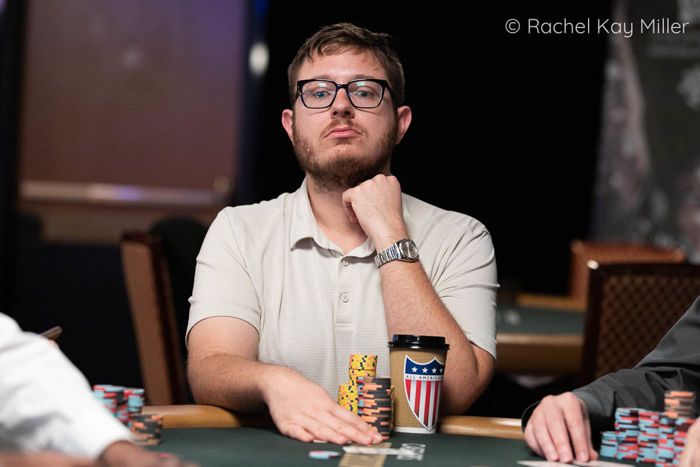 Way back in 2011, it was reported that José "Girah" Macedo won $30,000 off of his own friends after assuring his friends that a third player was "a fish". The cheating was only discovered when his friends learned that the respective Skypes of Macedo and the "fish" would often log on and off at the same time. Macedo ultimately confessed to the cheating, losing a sponsorship deal in the process.
---
Top Stories of 2020, #4: High Profile Cheating Scandals
---
Collusion
The most common form of cheating, both live and online, is collusion. Collusion is a form of cheating that can be executed in many different manners. Whether in a cash game or a tournament, live poker or online, players can always cooperate to be sure of certain outcomes that benefit some at the expense of others.
Here are some examples of collusion:
Player A texts Player B what cards they folded during the hand
Sharing hand histories against a certain player that both Player A and Player B regularly play against
Player A signals to Player B that they have a strong hand and not to enter the hand
Collusion is often more prevalent in high stakes poker, where even the smallest edge could lead to a large financial benefit. Other forms of collusion include soft-play and chip dumping which we will explain now.
Soft-Play
Soft-Play is a type of cheating where a player deliberately plays a weaker poker strategy against another player. This may be because they are your friend, and by playing "normally" - i.e. raising and betting where you would normally - you could cost your friend chips.
Chip-Dumping
Cheaters may intentionally "dump" or lose poker chips to an opponent in order to boost their opponent's stack. Cheating in this way can be very obvious at times, but in certain poker games it can be difficult to identify at the table.
Free to Play Slots in the US
Real Time Assistance
PokerNews has previously written an in-depth guide on Real Time Assistance (RTA), and how cheating this way is policed by online poker rooms such as GGPoker and PokerStars.
In online poker, especially during high-stakes games, playing optimally - known as Game Theory Optimal or GTO - is becoming increasingly vital in order to gain an edge over other players in the same game as you.
Some players are using software in order to play poker in as perfect way as possible. This software is known as Real Time Assistance or RTA.
Anything that assists an online poker player in their decision making while at the table is considered to be providing Real-Time Assistance. In general, there are two types of RTA:
Automated: a program will scrape the cards, chip counts and bet sizings from the poker client and run the simulation automatically.
Manual input: players will have to input the above information themselves into the program.
In October 2020, German poker pro Fedor Kruse was accused of cheating in high stakes games using RTA.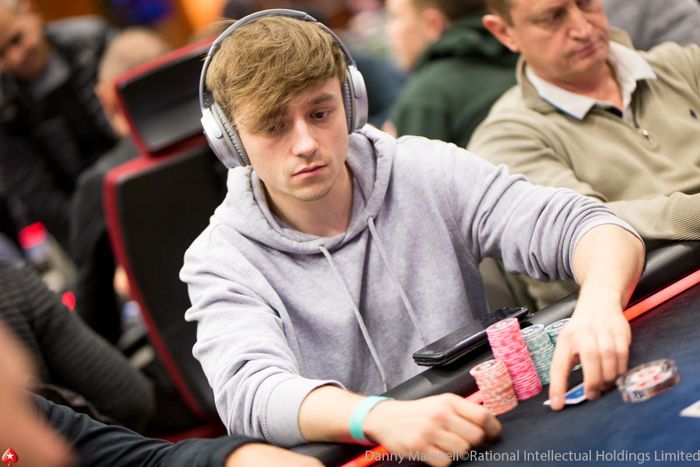 Super User/God Mode
A 'Super User' is a poker term used for a player who has access to hole cards or other information not available to others playing in the game. Also known as God Mode, the most memorable incident of this came in the late 2000s, when members of Absolute Poker accused certain accounts of being able to see other players' hole cards.
---
Related: Audio Tapes Expose Ultimate Bet Cheating Scandal; Phil Hellmuth Responds
---
In total, six player accounts were identified as being involved in the scheme, spearheaded by 1994 World Series of Poker Main Event champ Russ Hamilton, where the hole cards of other players at the tables were transferred to the Super User accounts during live play.
Eventually, the Department of Justice approved payments totaling nearly $33.5 million to approximately 7,400 Absolute Poker players.
Using a VPN
While not as obvious as other examples in this article, using a VPN to access poker sites is against the terms of service of many online poker rooms, and therefore should be considered a form of cheating.
Using a VPN — a virtual private network — to break the rules and gain access to sites from the U.S. where it's both illegal and against the Terms of Service (TOS) to do so, is clearly against the rules and the law.
An example of this is former WSOP Main Event runner-up Gordon Vayo had SCOOP prize money withheld by PokerStars after his win in 2017 when the online poker site believed him to have played illegally from the United States. Vayo stated that he was in Canada for the entire tournament and filed a lawsuit against PokerStars, which was ultimately unsuccessful.
Daniel Negreanu himself has in the past previously spoken out on the topic, saying that using a VPN shouldn't be considered cheating. However, online poker sites may think differently.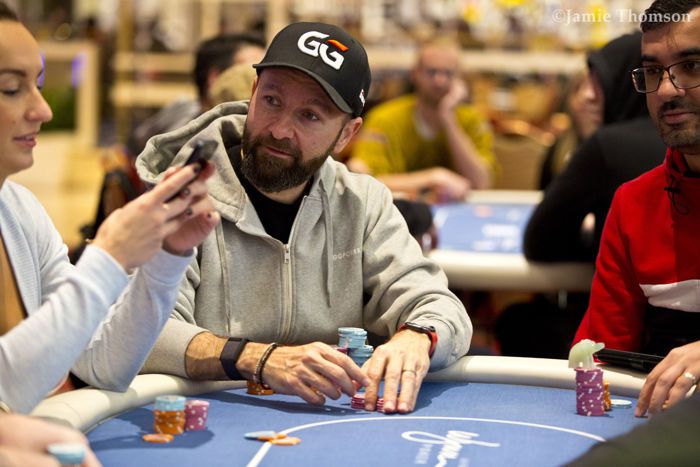 Hand History Sharing
Another example of online poker cheating that has had a high-profile past is the sharing of hand histories, especially against a single player. By sharing this information, players can gain a better understanding of how a certain individual and, as a result, come up with ways to combat their strengths and exploit their weaknesses.
Viktor "Isildur1" Blom was a mysterious presence when he burst onto the nosebleed online poker games, with his true identity a closely guarded secret. According to reports, he once lost $4.2 million in just five hours to Brian Hastings.
---
Read more about Hastings and 'Isildur1' in this article from 2016!
---
"The last session where Hastings won all the money, it just felt like something was wrong," Blom told PokerNews in 2009. "Everything that could go wrong for me did. Every time I tried to pull off a bluff of some kind, it felt as if it was being picked off."
It later transpired that Hastings had compiled a database of 50,000 hands Blom played with the help of friends Brian Townsend and Cole South. As a result, Townsend was suspended from Full Tilt for 30 days.
What Is Real-Time Assistance (RTA)? Is it Legal?
Will Shillibier is based in the United Kingdom. He started working for PokerNews as a freelance live reporter in 2015 and joined the full-time staff in 2019. He graduated from the University of Kent in 2017 with a B.A. in German. He also holds an NCTJ Diploma in Sports Journalism.