The PokerStars Spring Championship of Online Poker (SCOOP) 2021 has determined a new champion and Poland's "MrTermo1021" reigned supreme in Event SCOOP-28-H: $1,050 NLHE PKO. Out of a field of 1,261 entries, they came out on top of a heads-up battle with Germany's "nic81411" to claim the biggest slice of the $1,261,000 prize pool.
They already came close to winning an elusive SCOOP title one year ago when they made it all the way to the final table in event SCOOP-44-M: $530 NLHE [Sunday Million SE]. Back then, third place was the final position and came with a payday of $124,813. The victory has now erased that close call from memory and was sweetened with a combined payday of $150,328.
The final table also featured Aleksejs "APonakov" Ponakovs, Matt "OLD TIME GIN" Stone, Rodrigo "seijistar" Seiji, and COOP regular "Wildace_hun". Ponakovs mounted a comeback from being the far-shortest stack with seven players remaining to third-place finisher but may be left somewhat disappointed about not turning the lead thereafter into a victory.
Final Result 2021 SCOOP-28-H: $1,050 NLHE PKO
| Place | Winner | Country | Bounty Prize | Cash Prize | Total Prize |
| --- | --- | --- | --- | --- | --- |
| 1 | MrTermo1021 | Poland | $65,362 | $84,966 | $150,328 |
| 2 | nic81411 | Germany | $25,253 | $84,965 | $110,218 |
| 3 | Aleksejs "APonakov" Ponakovs | Latvia | $15,555 | $51,889 | $67,443 |
| 4 | lildani9 | Hungary | $12,359 | $37,669 | $50,029 |
| 5 | Matt "OLD TIME GIN" Stone | Canada | $20,121 | $27,347 | $47,468 |
| 6 | Pyha Karu | Estonia | $4,242 | $19,853 | $24,095 |
| 7 | SuperNana7895 | Canada | $6,984 | $14,413 | $21,397 |
| 8 | Rodrigo "seijistar" Seiji | Brazil | $1,813 | $10,463 | $12,276 |
| 9 | Wildace_hun | Hungary | $7,578 | $7,596 | $15,174 |
PokerStars ambassador Lex "L. Veldhuis" Veldhuis was also among the finalists and finished in 78th place for a payday of $1,788.
The Action of the Final Day
Out of a field of 1,261 entries, only 131 players had survived the minefield of Day 1 and secured a portion of the cash prize pool already. The action at the start essentially contained an all-in and call every other second and the field was quickly reduced to the final eight tables in the first hour of play.
For Lex "L. Veldhuis" Veldhuis, the start could not have been much worse as he immediately lost a battle of short stacks and was left with very few chips. However, the Dutchman made two pay jumps while other notables such as Adrian "Amadi_017" Mateos, Bert "girafganger7" Stevens, Talal "raidalot" Shakerchi, Teun "tinnoemulder" Mulder, and Pablo "elmelogno4" Melogno all departed.
Even 2021 EPT Sochi Main Event winner Artur "mararthur1" Martirosian, who entered the final day with a top ten stack, ran out of chips before Veldhuis and exited in 90th place. For Veldhuis, it was all over in 78th place when his ace-trey could not get there to beat the pocket fours of Fabiano "Kovalski1" Kovalski.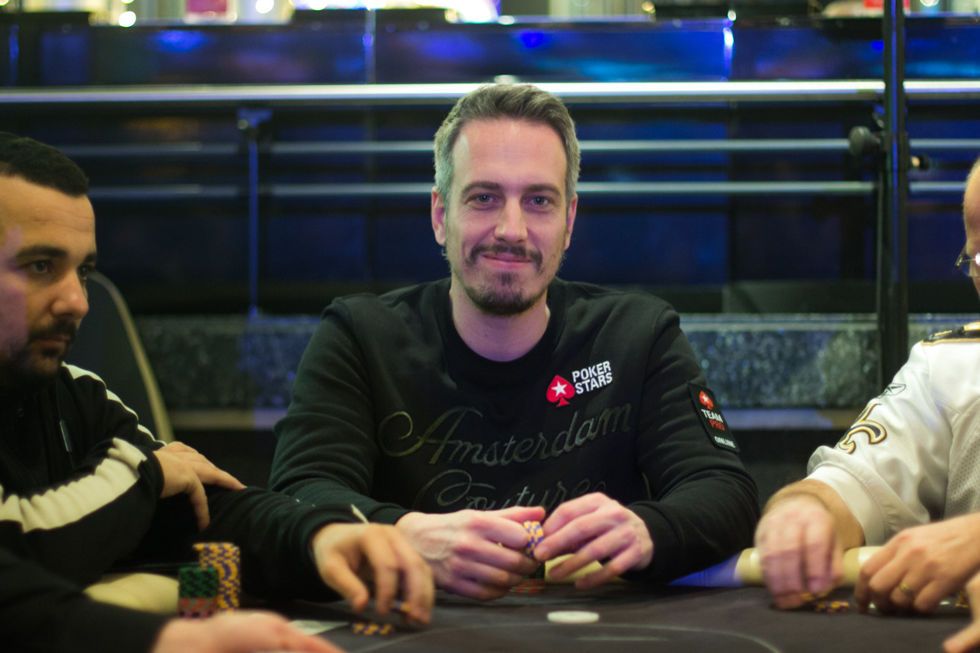 The action never really slowed down and other familiar names of the international poker circuit such as Patrick "Egption" Tardif, Tomi "elmerixx" Brouk, Tatiana "Mysters_Y" Barausova, and Pedro "pm_marke" Marques departed prior to the final three tables. Matt "OLD TIME GIN" Stone emerged as one of the chip leaders and sent several opponents to the rail including "Durrden", and Jakub "Olorionek" Michalak.
Canadian player "Chopper100" also sent their chips over to Stone in yet another memorable hand and the final table was set soon after with Stone in second place but with the far biggest bounty tally. "nic81411" was the chip leader after they had gone on carnage and doubled to then knock out three players in a row.
Even though "Wildace_hun" and Rodrigo "seijistar" Seiji quickly ran out of chips, the final table was a far tighter affair with many big bounties up for grabs. Aleksejs "APonakov" Ponakovs came back from just six big blinds with seven players remaining to even take over the lead and knock out Stone in fifth place.
The stack of "lildani9" went on a rollercoaster ride as they became the short stack several times. Eventually, there was no escape anymore and the player from Hungary bowed out in fourth place. For Ponakovs, things went south after that and he eventually succumbed to a short stack when "nic81411" rivered a flush.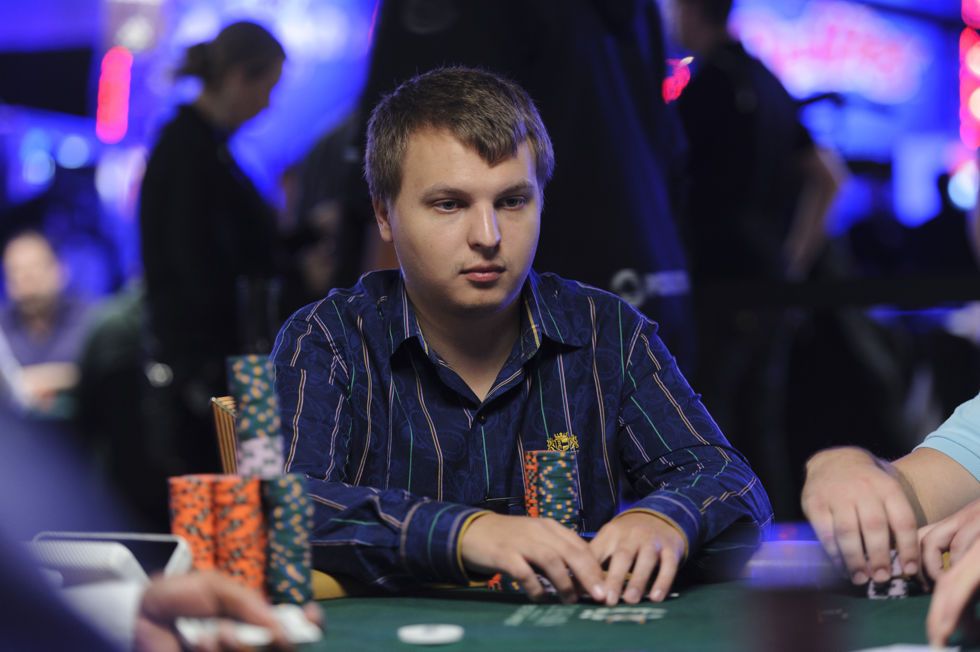 Heads-up play started with a small lead for "nic81411" but "MrTermo1021" then assumed control to establish a commanding lead. Having whittled down his opponent to 11 blinds, the final clash saw "MrTermo1021" prevail and they earned their maiden SCOOP title.
That wraps up the PokerNews live updates for this event but the next high-stakes event is just around the corner in the busiest month in the history of online poker so far.