The Hand I'll Never Forget: Elezra's Straight Flush & Celine Dion Prank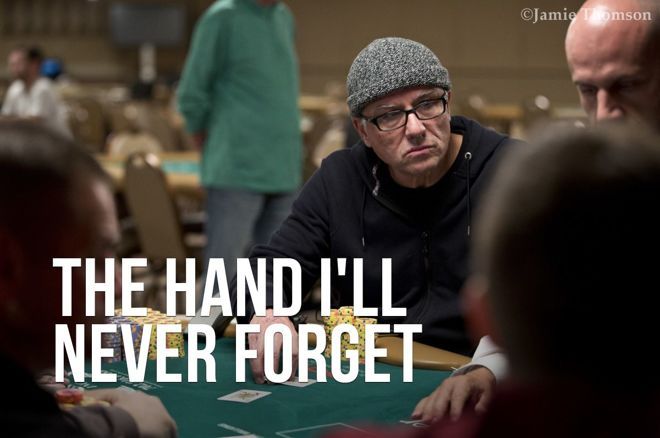 It's the hand that put you over the top. Or the two cards you held that time you were rivered for a monster pot. Everyone has "the hand," that one that you remember no matter how many more tournaments or cash games played. PokerNews takes a look at those hands that stick with players and relive the glory, or misery, depending on the results.
Throughout the 2000s, Eli Elezra was a mainstay on televised big money cash games. Never afraid to mix it up, he's accumulated $3.4 million in tournament wins. That doesn't include cash game winnings.
With three cashes already this summer, Elezra is hoping for his third bracelet. He came close already, finishing runner-up in the $10,000 Omaha Hi-Lo 8 or Better Championship for $258,297. He's also currently having his autobiography "Pulling the Trigger," translated into English for a release hopefully in the next year. The title refers to his poker life as well as his time as an Israeli army commando.
As the $50,000 Poker Players Championship played out in the Rio, Elezra looked back a couple hands that meant a lot to him. One brought a big win – and one brought a big laugh.
Hitting Hearts
A few years back, Elezra was in a big cash game with stakes of $4,000/$8,000. The game was no limit with a cap of $200,000 per hand for each player. Other players in the game included Lyle Berman, Gus Hansen, Doyle Brunson, and a few more.
Elezra picked up
in the big blind. Hansen raised in early position, and Berman re-raised. Hansen called and Elezra called for about $60,000 in the pot already.
"I will never forget it because there was about $680,000 in the pot and they were both drawing dead."
The flop brought
and Berman led out with a bet and Hansen raised. The action was up to about another $60,000, and Elezra and Berman called with the open-ended straight flush draw.
The turn then brought the
, completing the straight flush. Hansen then capped the action to $200,000, and Berman and Elezra both called.
"Gus had flopped three eights," Elezra says. "Lyle had
for the flush. I will never forget it because there was about $680,000 in the pot and they were both drawing dead. And Gus even filled up a full house with a
on the river."
The six-figure score is still a great memory and he smiles as he retells the hand. Elezra adds laughing: "Since then I never let go of
."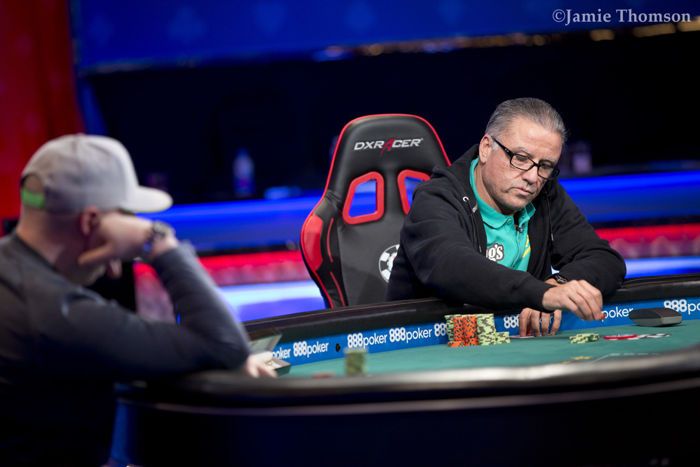 Pranking Celine Dion
Celine Dion is a Vegas regular with nightly shows at Caesar's Palace. Elezra was playing poker with her husband, the late music producer René Angélil, a few years before his passing in 2016 at age 73.
While playing with Elezra in a $1,000/$2,000 cash game, Angélil decided he would have a little fun with Celine.
"My wife is coming because it's my birthday," he said to the other players. "She's never sweated me in poker and I want to set something up. I want to see what she will do if I lose a big pot."
The other players were happy to assist and went about staging an upcoming hand with a big pot.
"What we did, we got everything ready," Elezra says. "I got a half million chips next to me and David Grey was playing, Ralph Perry was playing, Jennifer Harman was playing, and René told us the exact time so we knew when she would be there."
The Canadian singing superstar showed up at the proper time complete with three bodyguards and introduced herself to everyone.
"The very next hand, we played the big hand," Elezra says.
René Angélil: 'Honey I just lost a $1 million pot,'
Celine Dion: 'So what?'
As the hand played out, there was a ton of "action." Angélil raised and then Elezra re-raised. Angélil raised again and they both eventually got all the chips in the pot.
"Celine is sitting right behind him the whole time," Elezra says. "Then, of course, I won the $1 million pot, and the dealer pushed me the chips."
After losing such a massive pot, the idea was to let Celine know what had just happened and see what would surely be a shocked reaction.
"He turned around and looked at her and said, 'Honey I just lost a $1 million pot,'" Elezra says.
"She said, 'So what?' It was literally like that, it was so funny. She didn't even pay attention."
The reaction was not quite what everyone was expecting. A few hands later the players let her in on the joke and she simply responded with a laugh: "I'm gonna get you Eli!"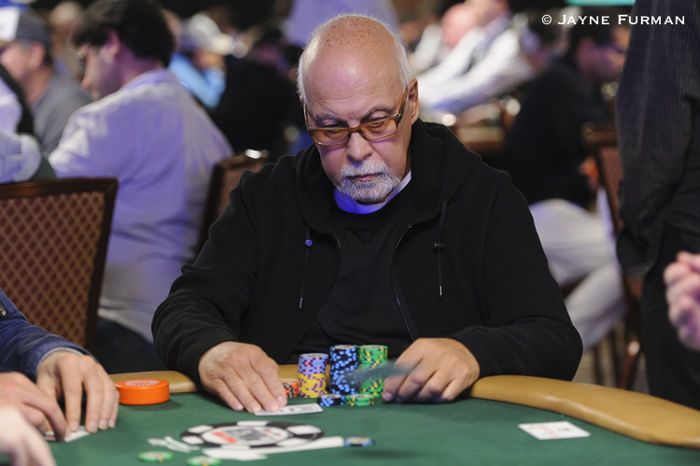 Sean Chaffin is a freelance writer in Crandall, Texas. His work appears in numerous websites and publications. Follow him on Twitter @PokerTraditions. He is also the host of the True Gambling Stories podcast, available on iTunes, Google Play, TuneIn Radio, Spotify, Stitcher, PokerNews.com, HoldemRadio.com, and TrueGamblingStories.com.