The Hand I'll Never Forget: Andy Black Five-Bet Stuffs on Phil Ivey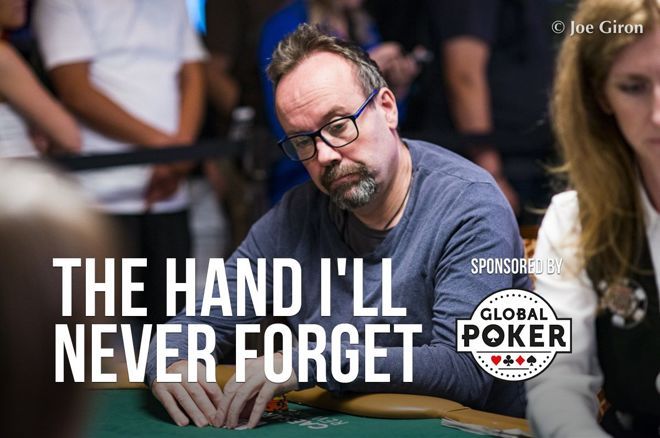 Table Of Contents
Andy Black has had a long and distinguished poker career with nearly $5 million in tournament cashes spanning a couple of decades.
But, unless he has another seven-figure result for a big title — or even if he does — he'll likely be remembered by poker fans for his fifth-place run in the 2005 World Series of Poker Main Event. At one time holding the chip lead short-handed, Black came agonizingly close to etching his name in poker history before things slipped away and Joe Hachem eventually walked away with $7.5 million and poker immortality.
Given that, it's no surprise that Black, when speaking to PokerNews for the ongoing "The Hand I'll Never Forget" series, recalled a big hand from that 2005 Main Event.
However, what may be a touch surprising is that it isn't a hand from the final table with seven figures of equity on the line that sticks with Black after the past decade-plus. Instead, Black's most memorable hand took place awhile before that, just after the three-table redraw. He faced off with, at the time, the most feared player on the planet.
Confronting a Legend
"There's quite a few hands I'll never forget," Black said. "But this one was one of those hands where in the moment, it was a matter of whether you were able to stick to your guns under the most pressure."
Black, on a stack of about 2.2 million with blinds at 20,000/40,000, drew a seat at the same table as the great Phil Ivey, one of the chip leaders with over 4 million. Luckily for Black, Ivey sat two spots to his right, so he'd mostly have position on him. That also meant, however, that Ivey's button was on Black's big blind. So, unless, he wanted to step meekly out of Ivey's way, he was going to have to tangle out of position with the legend when defending the big blind.
"I remember sitting there thinking, 'You're about to do something that's so stupid.'"
As it happened, action folded around to Ivey and he raised to 120,000 on the button. Black, with
, three-bet to 420,000.
"He kind of goes, 'How much is that?'" Black said with a smile. "And I went, '420,000.'"
Ivey didn't back down, four-betting to 920,000.
"There's this moment in time...it felt like a long time but I play very quickly," Black recalled. "So, it wasn't a long time — it was maybe 15 seconds. But, for me, that's a long time.
"I remember sitting there thinking, 'You're about to do something that's so stupid. He has to have absolutely nothing to fold here.' He has to have four-bet me with nothing, otherwise I'm not gonna be in good shape, more than likely. But, I sort of picked it up from somewhere deep, and I went, 'No, no, I actually think he's at it' and I just shoved it in."
Ivey mucked his hand. The eventual taped broadcast would reveal Black's instincts were right, and Ivey had been bluffing with
.
"Sometimes, Your Initial Sense is Right"
Black showed the bluff.
"Nice play," Ivey begrudgingly allowed.
It would be the start of a precipitous downfall for the legend. While Ivey came into the redraw with one of the top stacks and over 100 big blinds, the hand against Black began a slide that ended in a disappointing 20th-place finish for $304,680.
"I felt like that kind of buried him, you know?" Black said. "He ended up giving a load of chips away after that to someone else. But, he sort of nosedived, you know?"
As for Black, the hand gave him the confidence and the chips to saddle up and make his run toward the crown. While he'd ultimately fall a few places short, this hand remains rooted in his memory because he trusted his instincts and made a risky play under enormous pressure.
"It was just a matter of...sometimes your initial sense of what's going on is often right," Black said. "But to actually hold onto that in a scenario that's as high pressure as that is not something I'm able to do all the time. That was one of the rare moments where I managed to do it. I was either going to be a complete f****** idiot or a genius."
Follow the Live Updates on PokerNews.com as Andy Black and thousands of others chase their dreams in the WSOP Main Event. Join Global Poker now and play for real cash prizes!