Prominent Poker Coach Faraz Jaka Leads By Example and Wins First Bracelet in Event #85: $1,500 Shootout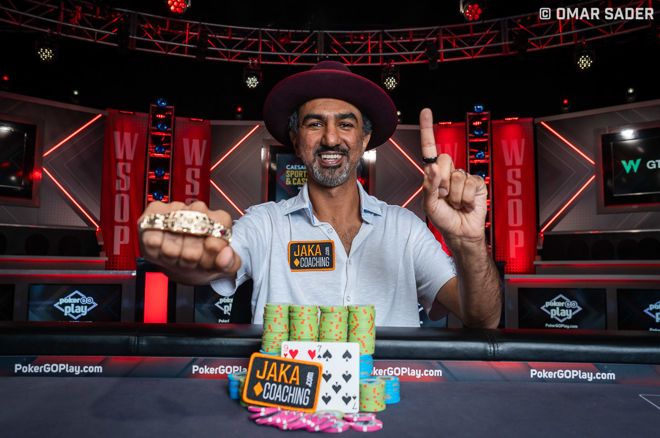 After nine hours of final table play, Faraz Jaka won his first gold bracelet in Event# 85: $1,500 Shootout at the 2023 World Series of Poker (WSOP) at the Horseshoe and Paris Las Vegas.
Day 1 of the shootout saw 987 runners competing to win their table and advance to Day 2. Those lucky enough to win their shootout on Day 2 would get their shot at the final table, a WSOP gold Bracelet, and the $237,367 top prize.
After the dust settled Faraz Jaka battled heads up against Michael Finstein for WSOP glory and came out the winner for $237,367 and his first gold bracelet.
2023 WSOP Event #85 Final Table Results
| Place | Name | Country | Prize |
| --- | --- | --- | --- |
| 1 | Faraz Jaka | United States | $237,367 |
| 2 | Michael Finstein | Unites States | $146,686 |
| 3 | Olga Iermolcheva | Ukraine | $109,780 |
| 4 | Ao Chen | United States | $82,954 |
| 5 | Yuri Dzivielevski | Brazil | $63,295 |
| 6 | Matteo Cavelier | France | $47,772 |
| 7 | Mo Zhou | China | $37,955 |
| 8 | Adam Friedman | United States | $29,834 |
| 9 | Allan Mello | Brazil | $23,689 |
| 10 | Edward Mroczkowski | United States | $19,003 |
2023 World Series of Poker Hub
Bookmark this page! All you need to know about the 2023 WSOP is here.
Winner's Reaction
"Pretty great and just taking it all in," Jaka replied when asked about how he was feeling after winning his first bracelet. "I was so zoned in that, I'm still kind of decompressing. I mean, I've gotten a lot of seconds and thirds, not just in WSOP but also in like WPT events and so on. So, it's definitely nice to kind of get that monkey off my back and I feel like it's just one of those things and I'm gonna start shipping the rest now."
Grateful for his students who came to support him, Jaka spoke about the community he built through coaching and how teaching others has helped him.
"These guys are representing. We've got a tight community and yeah, they're all awesome. When you're coaching other people and they ask you questions, sometimes you don't have the answer and then you feel like, okay, I've got to figure this out. So, it kind of keeps you on it. Also just hearing so many different perspectives. How many different people think about the game, that's obviously helpful when you're planning against other people as well."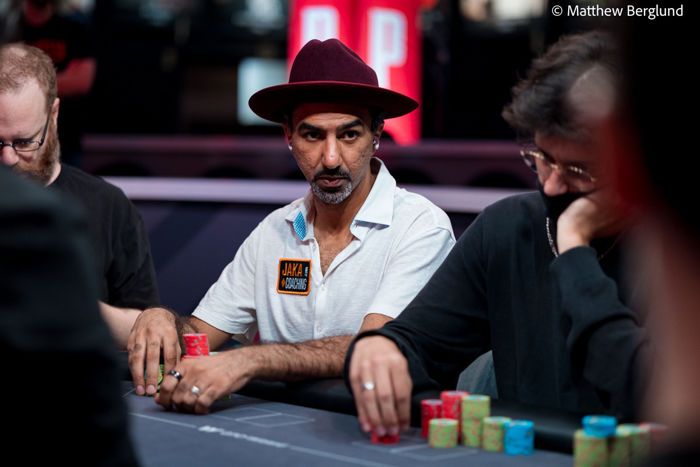 Jaka spoke to his drive and determination to fix leaks and improve after a tough bust out.
"I have this personality where if I make a mistake or bust out deep in a tournament, it kind of annoys me in a way where I just want to jump right in and play better. So, I was kind of unhappy with my bust-out hand in the main and I just instantly went right to the Wynn and played the 10k there. Got kings into aces instantly, jumped right in here, and was just focused and determined to play better."
Jaka had a medical scare leading up to the WSOP and he spoke about the recovery process and how he almost missed the series.
"Yeah, so I had two herniated discs. I was signed up for surgery. It got so bad that I was stuck on the floor one day for four hours. Couldn't move. Any movement was a level 9 or 10 nerve pain and had to call 911. They gave me ketamine just so they could move me and that literally zapped away all the nerve pain that I had been having for four weeks. Then that put me in a position where I was able to do physical therapy and yeah, basically, recovered in about three, four weeks and made it out to the series. I thought I was gonna miss the whole thing. So yeah, this is awesome."
Final Table Action
The 10-handed final table started off very slow. To start the day almost 15 minutes went by before the players even saw a flop, but the action would heat up. Edward Mroczkowski was the first player eliminated after a brutal set-over-set hand sent him to the rail in 10th place.
Allan Mello held the chip lead for a few orbits early in the day but after a few unfortunate hands, he would hit the rail in ninth place. That would be followed by an exit from five-time bracelet winner Adam Friedman in eighth place and then Mo Zhou in seventh.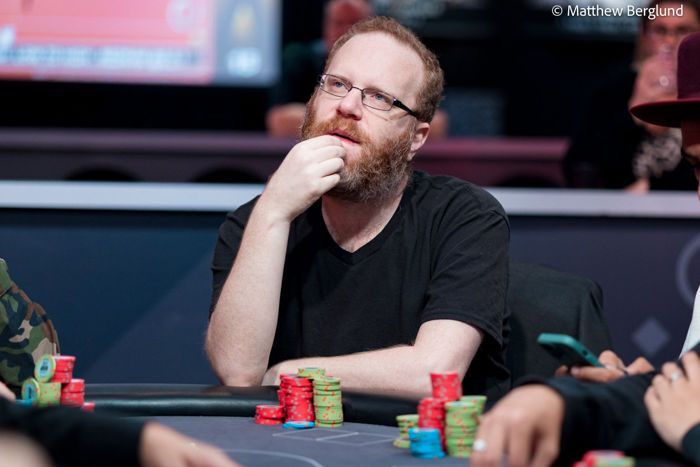 Matteo Cavelier would also hold the chip lead for multiple orbits but would hit the rail in 6th after an unfortunate hand where his jacks could not hold up against Jaka's ace-queen.
2023 bracelet winner Yuri Dzivielevski had a roller coaster day but would ultimately fall short of his fourth bracelet when he was knocked out in fifth place. Ao Chen would fall in fourth place after an impressive run and they were down to three-handed play.
Olga Iermolcheva capped off an impressive summer at the 2023 WSOP with a third-place finish on the final table after some amazing play to ladder up. The final elimination would happen when Jaka called the river jam of Michael Finstein and won with a straight, eliminating Finstein and earning Jaka the coveted WSOP gold bracelet.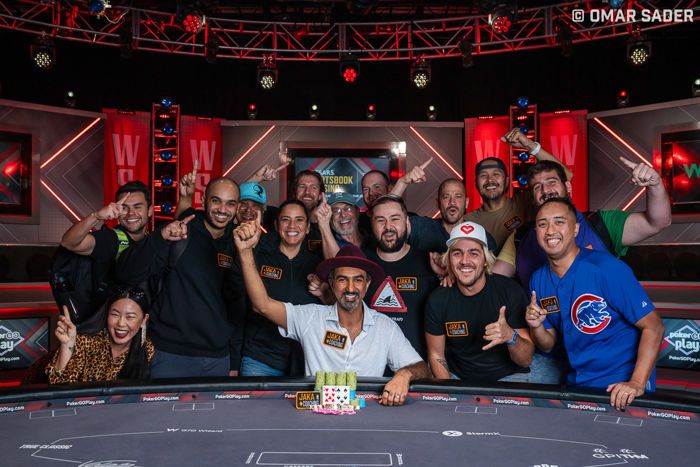 That's a wrap for PokerNews coverage of Event# 85: $1,500 Shootout. Be sure to check out our live-reporting hub for continuing coverage of the 2023 World Series of Poker right here at the Horseshoe and Paris Las Vegas.