Ryan "dna2rna" Hughes Wins Third Bracelet, Defeats Shaun "fortnite" Deeb in Online Battle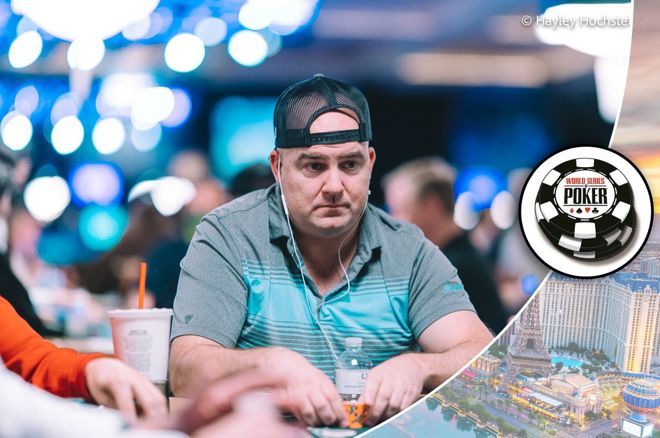 Ryan "dna2rna" Hughes and Shaun "fortnite" Deeb met up in the [Online] Event #3: $1,000 No-Limit Hold'em Deepstack each looking to add new hardware to their wrists.
For Hughes, it would be bracelet number three, for Deeb number six. Unfortunately for Deeb, by the time he reached Hughes, he had already cut a deep swath of destruction through the field. Hughes eliminated seven of the final twelve players on his way to building a massive, insurmountable chip lead.
Hughes built the chip lead through gutsy play, cagey trapping with premium hands, punishing short stacks, and maybe just a little sun-running. He ousted Kenny "SpaceyFCB" Hallaert with ace-king versus ace-queen, had his ace-queen hit a queen on the turn to crack Tony "FreddyFish" Miles' pocket eights, out-pipped Zachary "Kings702" Grech's ace-six with ace-ten, and made a call with queen-high to best Aram "X69Podheiser" Zobian.
Deeb attempted to gain some ground on Hughes' 10-to-1 chip lead once they reached heads up, shoving all in with pocket fours, but Hughes' queen-five found the climactic queen on the turn.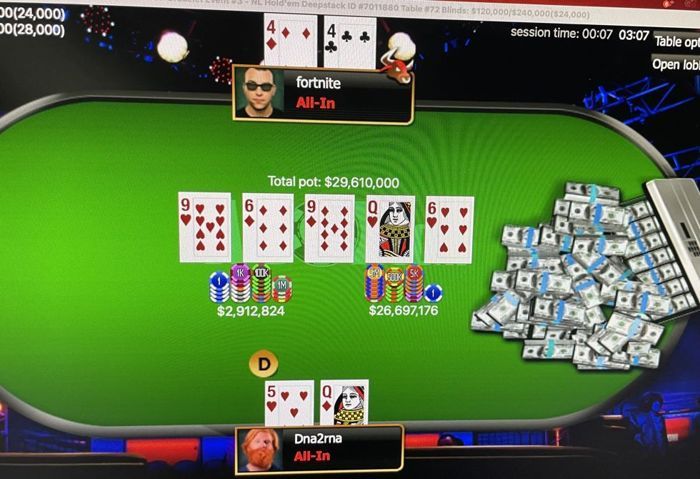 Hughes won $145,059 for first place and added a third bracelet to his treasure trove, joining the bracelets he won in Seven Card Stud Hi-Lo 8 or Better events in 2008 and 2009. Deeb's 145th WSOP cash added $105,707 to his $8,858,911 career earnings.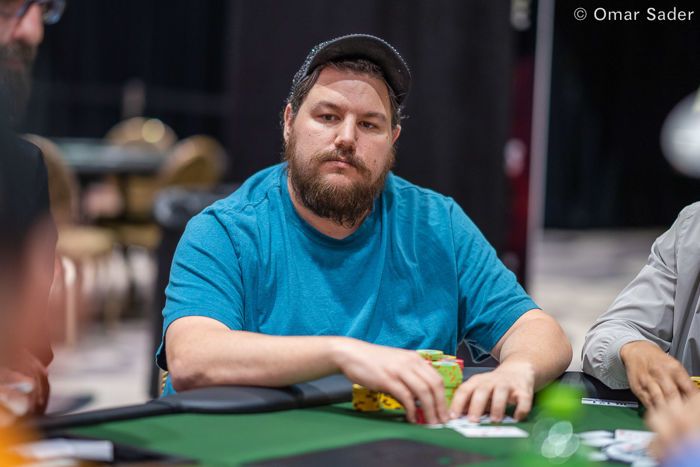 Notable players that made deep runs included Landon "ActionDealer" Tice, 2014 WSOP Main Event Champion Martin "SexPestGreg" Jacobson and WSOP bracelet winners Giuseppe "Pantalette" Pantaleo, Maxx "Mc4chess" Coleman, and Joseph "biueberry" Cheong.
A total of 688 entries joined the action to create a prize pool of $888,300. The top 120 players took home a minimum cash of $2,664, but they all fell to juggernaut Hughes as he claimed his third bracelet and his first in 14 years.