Two Bracelets in Five Events; Ryan Miller Victorious in Event #91: $3,000 H.O.R.S.E.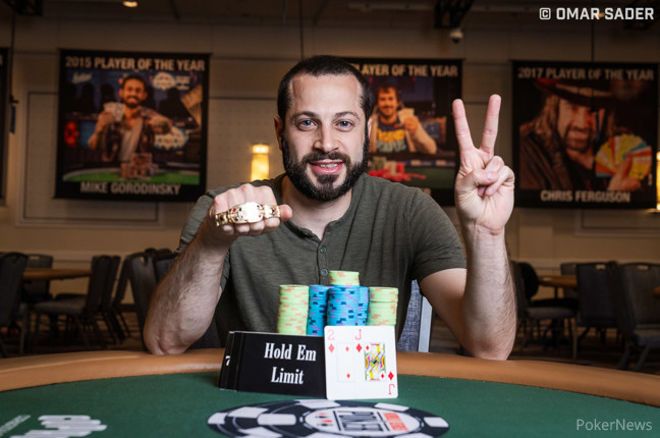 Out of a field of 331 players, who created a prize pool of $886,440, it was Ryan Miller and Leonard August that came back to Horseshoe and Paris Las Vegas to settle who would be crowned the champion in an extra Day 4 of Event #91: $3,000 H.O.R.S.E. After less than a level of heads up play, it was Miller who secured the win and his second bracelet of the summer. He took home $208,460 while August had to settle for the $128,835 that came with his second place.
Final Table Results of Event #91: $3,000 H.O.R.S.E.
| Place | Player | Country | Prize |
| --- | --- | --- | --- |
| 1 | Ryan Miller | United States | $208,460 |
| 2 | Leonard August | United States | $128,835 |
| 3 | Calvin Anderson | United States  | $89,169 |
| 4 | Barbara Enright | United States | $62,783 |
| 5 | Andrew Yeh | United States | $44,983 |
| 6 | Noah Bronstein | United States | $32,807 |
| 7 | Kevin Gerhart | United States | $24,363 |
| 8 | Todd Brunson | United States | $18,429 |
After outlasting a final table with, among others Todd Brunson, Barbara Enright, and Calvin Anderson, Miller and August sat down at the Horseshoe Event Center to continue play at 2 p.m. They started with six hands left in Omaha eight or better, but they would end up not playing a full rotation of games.
Leonard started off Day 4 well by winning a few pots in Omaha eight or better and razz before Miller took back the lead in stud. With few showdowns throughout the day, it was mostly August folding to Miller's bets that ground him down. With only 20 big bets in play, every pot counted, and eventually August folded postflop in three consecutive limit hold 'em pots and saw himself left with less than one big bet.
That big bet would go in preflop on the next hand of the two-card game, with August's seven-deuce suited being dominated by Miller's jack-deuce suited. Miller would flop a jack, and while the turn came a seven, the river would remain clean for Miller as he secured the win and his second bracelet.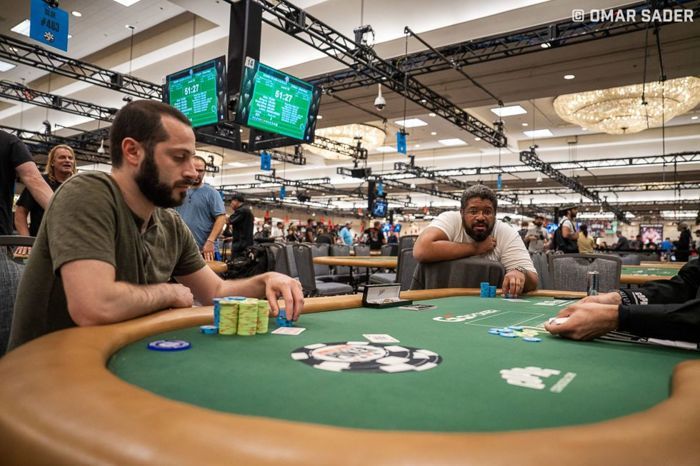 "I came in today feeling pretty good, but right away he evened it up, so at that point, I thought that anything could happen. The limits are high, so if anyone wins three or four hands in a row it's gonna swing their way. But then the next round or two went my way and I finished it."
Miller, who says 95 percent of his time is spent on cash games, only played five events, of which he cashed three and won two. "It feels surreal, like it's not possible," Miller commented on this absurd statistic. "I was just hoping to cash in a couple of events, and I just happened to win two of them." When asked if his recent success would change his plans for next summer, Miller responded: "I will probably just play the same five or six events, the Player of Year race doesn't really interest me."
Whether or not he will change his mind, Miller will definitely be considered a threat in any tournament he does choose to enter.
That wraps up the coverage of Event #91: $3,000 H.O.R.S.E. but the World Series of Poker is not quite over yet. Be sure to check out the PokerNews live reporting of the final events to see who will capture the final few bracelets on the last day of the 2023 WSOP.