Paul Berger Didn't Plan to Play Event #95: Super Turbo No-Limit Hold'em But He is Now Its Champion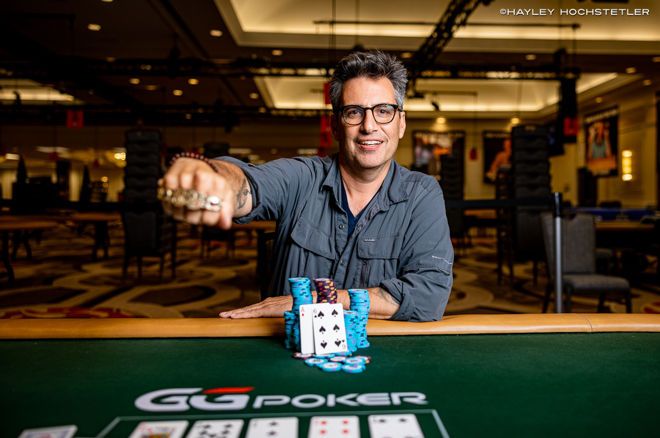 Table Of Contents
On the final day of the 2023 World Series of Poker at the Horseshoe and Paris Las Vegas, tables had been rolled away, chairs were stacked throughout the room, and the sound of chips riffling had ceased... that is, all except for one table. In the corner of a now mostly empty and quiet room, there was still one winner left to determined and one bracelet left to be awarded.
This year, that last and lonely table was the final of Event #95: $1,000 Super Turbo No-Limit Hold'em. This one-day event is a fitting way to close out the summer because it was non-stop action from the onset to the final card. After starting with 1,482 and creating a $1,318,980 prize pool, a winner was crowned in just about 12 total hours of play.
Taking home the final WSOP bracelet handed out this summer along with the first-place prize of $212,645 was Paul Berger, the only player whose rollercoaster ride of a day ended in the way they'd hoped when the first cards were dealt.
Players who ran deep but fell short of their ultimate goal included John Juanda (95th - $2,316), Jen Harman (88th - $2,546), Daniel Negreanu (80th - $2,838), Jesse Sylvia (64th - $3,208), Ben Yu (45th - $4,271), Eric Froehlich (43rd - $5,028), Bryan Piccioli (11th - $13,812) and Gabriel Schroeder (10th - $13,812).
Final Table Payouts
| Place | Player | Country | Prize |
| --- | --- | --- | --- |
| 1 | Paul Berger | United States | $212,645 |
| 2 | Yuri Dzivielevski | Brazil | $131,408 |
| 3 | Santiago Plante | Canada | $95,195 |
| 4 | Miguel Cardoso | Portugal | $69,751 |
| 5 | Michael Liang | United States | $51,700 |
| 6 | Kafton Ramsamooj | Trinidad and Tobago | $38,769 |
| 7 | Hon Cheong Lee | Hong Kong | $29,417 |
| 8 | Alex Zhang | United States | $22,589 |
| 9 | Tai Cao | United States | $17,556 |
Final Table Action
When the final table was reached, the average stack was quite shallow, and because of that, the short stacks were very short. This proved to help action keep up the fast-paced theme of the day with a very quick elimination when Tai Cao shoved for less than five blinds from the small blind and couldn't improve when called.
Alex Zhang busted less than 10 minutes later when his final table appearance was cut short holding aces that shrunk when his opponent rivered trip tens.
Hon Cheong Lee fell just an orbit later when he lost a flip to Dzivielevski after getting in his less than 10 blind stack before the flop.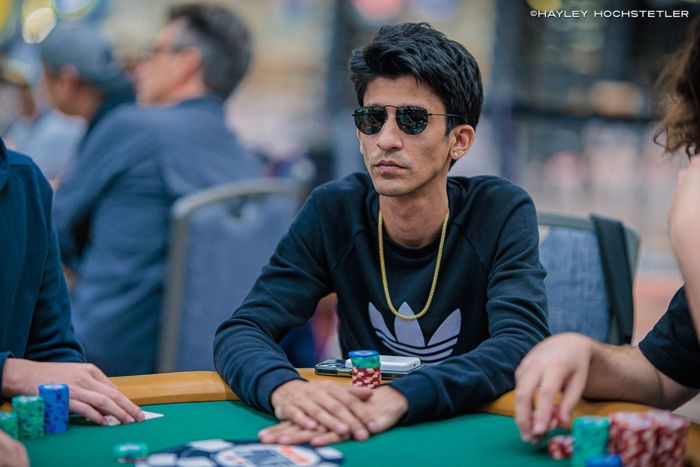 Kafton Ramsamooj followed behind in the next level when he was forced all in from the big blind and again, it was Plante helping to pack his bags as Ramsamooj couldn't improve to extend his stay at the final table.
At this pace, one player was being eliminated each level, and that trend continued when Michael Liang fell in what was a rollercoaster of a hand that had the now very quiet and empty Horseshoe event center room filled with screams from the rail as the lead changed back and forth in the hand with Liang ultimately finishing second best and being sent to the exit.
Miguel Cardoso hit the rail just five short minutes later when he got his chips in good versus Dzivielevski but couldn't hold to keep the bracelet dream alive.
After being the executioner for so many of the most recent bust-outs at the final table, Santiago Plante ended up being next to find himself void of chips, and he made way for the heads up battle when he got his stack in with a dominating hand but was drawn out when the river completed the wheel for Berger.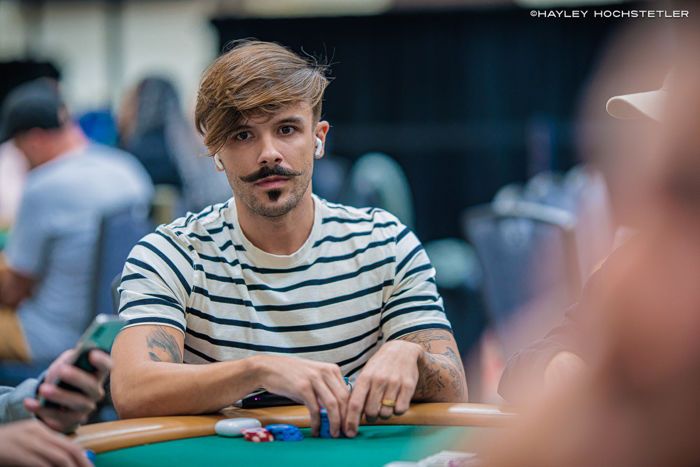 Heads up between Dzivielevski and Berger got underway with the pair almost dead even chip stacks, and the lead changed hands multiple times. Before the final hand, Berger won the last of the chip lead swinging pots when he made a small flush to win a decent sized pot from Dzivielevski. On the very next hand, Dzivielevski shoved the button and got called but couldn't catch what he needed to secure his second bracelet of the summer.
Winner's Reaction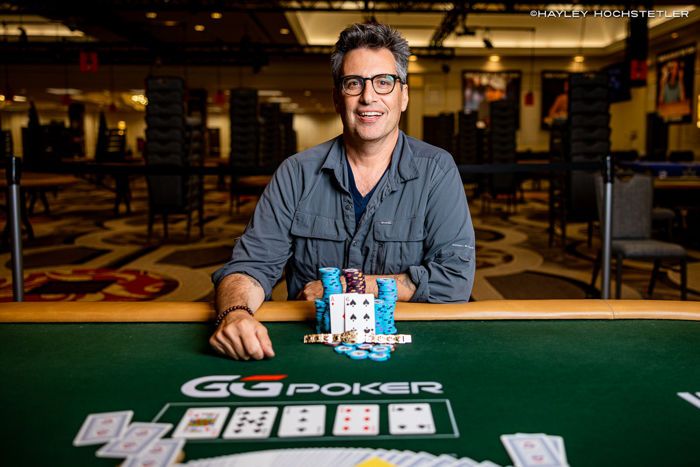 Berger is a Las Vegas local who only plays poker in Las Vegas. In a crazy twist to his story, he only came to the casino this morning to close out the remaining money in his account because the series was ending, and happened to notice that a single-day turbo was running. He hadn't planned to play, but when he saw that it was a one-day event, he decided to hop in, and a half a day later, he was sitting for the winner's photos and hoisting the bracelet above his head.
When asked if the bracelet had any special meaning to him as he put the last one of the summer into his backpack, he did say that the bracelet was very cool but that "the money is more important because I donate it, so the fact that I've got the biggest score of my life and it'll go to a good cause is very cool."
Having beaten such a well-respected and accomplished player in Dzivielevski certainly takes a back seat to the accomplishment when you consider that the majority of this money will go to an orphanage in Nepal and the rest of it is undecided at this moment, but every bit will go to helping those less fortunate than himself which is an amazing way to cap off the summer for anyone.
When asked if he had any parting words for the thousands of players that came out to the desert this year and chased the dream that he had just achieved, he let out a big laugh and jokingly said, "Better luck next year."
With that, the final bracelet of the 2023 World Series of Poker has been awarded, and the 2023 WSOP has officially come to a close. The annual poker summer camp that so many of us wait all year for was somehow bigger and brighter than ever before, and in a summer that was fueled by the hopes and dreams of so many players and poker enthusiasts from around the world, it's safe to say that all over the world, there are thousands of people looking forward to heading back to the desert to chase gold in 2024.
As always, stay tuned to PokerNews year-round for up-to-date coverage of all the biggest poker tournaments and poker news stories that the year has to offer!