Top 10 Stories of 2019: The 2019 WSOP POY Debacle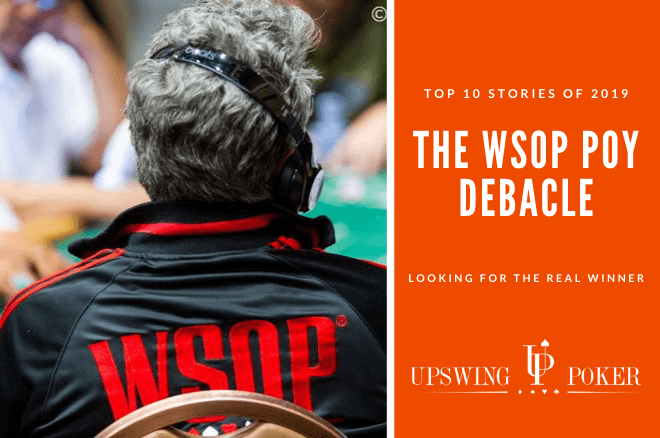 Table Of Contents
This year's Top Stories are brought to you by Upswing Poker. Find free articles, quizzes, and resources that will help you take your game to the next level now on upswingpoker.com.
---
The poker world knew the 2019 World Series of Poker Player of the Year race would be hotly contested.
After all, defending champ Shaun Deeb said he aimed to go back-to-back, while his arch-nemesis Daniel Negreanu declared his intent to become the first player to win it three times.
Throughout the summer and into the WSOP Europe the titans of the game made a good show of it but little did they know a relatively unknown grinder from Australia plus an unprecedented computer error would ruin both their plans.
Tight Race to End the Summer
There's no denying both Negreanu and Deeb had stellar summers despite not winning bracelets. Deeb cashed 17 times while Negreanu had cashed 16 times (at least on paper).
Deeb had several deep runs including four final tables and a runner-up in the Event #35: $10,000 Dealer's Choice Championship won by Adam Friedman.
Negreanu also made four final tables and finished second twice — first in the Event #41: $10,000 Seven-Card Stud Championship won by John Hennigan, then once more last week in the Event #83: $100,000 No-Limit Hold'em High Roller won by Keith Tilston shown on PokerGO.
However, another man to catch fire was Australia's Robert Campbell, the summer's only two-time bracelet winner. After capturing the title in Event #33: $1,500 Limit 2-7 Lowball Triple Draw, Campbell also won the Event #67: $10,000 Seven-Card Stud Hi-Lo Championship. In fact, among Campbell's nine cashes at the 2019 WSOP were four final tables plus an eighth-place finish in the six-handed Event #10: $1,500 Dealer's Choice won by Scott Clements.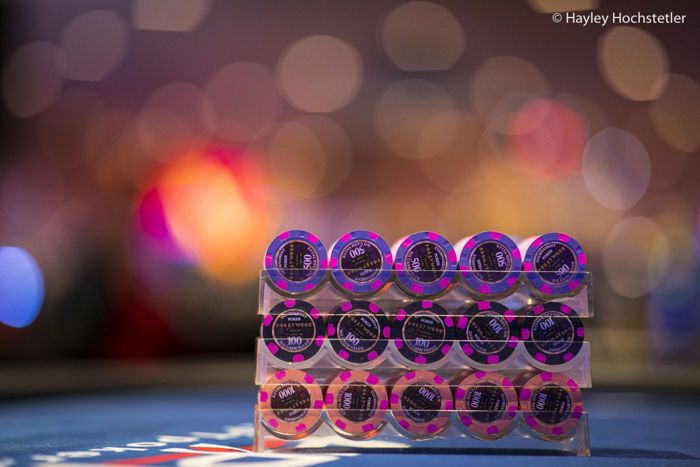 By the end of the summer, Campbell led the POY race with 3,418.78 points while Deeb and Negreanu trailed him with 3,280.13 and 3,16.24 points respectively. All three men would wait until October to race down the homestretch at the WSOP Europe.
"I'm expecting to go over there and compete, there's no doubt about that, so there's an expectation," Campbell told PokerNews at the time. "I don't really feel pressure. It's not how I think. I sort of just go and do things. I just think I have to go and do this."
Negreanu Declared the Winner
All three men did well at King's Casino, but it was Negreanu notching seven cashes to take the points lead with one day left. At that point, Campbell had already been eliminated from the final tournament, the 2,739-entry Colossus, so his dreams of winning were seemingly over.
As for Deeb, he was still alive with 11 left and had to finish fifth or better to win POY. He wound up busting short of his goal and Negreanu, who was in route back to the United States, celebrated his historic third WSOP POY title after having won in both 2004 and 2013.
The Steve Harvey Moment
A week passed before a poster on the TwoPlusTwo Forum by the name of "iskander" (in actuality a live reporter for the Russian poker news platform Gipsyteam named Alexander Elenskiy) started a thread today titled "2019 WSOP POY Error? Not DNEGS?."
He had apparently noticed a mistake in the results listed for one of last summer's online events, Event #68: $1,000 WSOP.com Online No-Limit Hold'em Championship, that gave extra POY points. Long story short, the results for certain spots from a previous online event had been incorrectly copied over, Negreanu among them.
"We'd like to offer our sincere and public apology to those players who chased the award."
When the error was verified by the WSOP, those 213.1 POY points were taken away from Negreanu's total, which means he had 23 cashes he earned 3,861.78 points. As a result, Campbell's point total (3,961.31) made him the rightful winner and Deeb (3,917.32) the runner-up.
"We'd like to offer our sincere and public apology to those players who chased the award," said WSOP Executive Director Ty Stewart. "It is an amazing thing when poker players pursue history and a sense of sporting honor, and thus it's a terrible embarrassment for us to stain a great race for the title. We're going to take the next few months to overhaul the POY and many of our procedures that have gone off course."
What Could Have Been
What made the error especially bad were the "what-if" POY implications, so to speak. As mentioned above, entering the final day of the WSOP Europe Colossus, Deeb was under the impression that he would need to finish at least fifth in the event to win POY. He was third in chips with 11 players left to start the day, and unfortunately for him was eliminated early in 11th place.
Because of the error, Deeb needed only to have survived two more eliminations to finish in at least ninth to have earned enough POY points to top Campbell's total. Understandably, Deeb was upset and didn't shy away from publicly airing his displeasure, much of it directed at Negreanu to only fuel their feud. Deeb also believed he should've been deemed co-WSOP POY alongside Campbell.
As for Negreanu, he was congratulatory to Campbell and seemed to take it in good stride. He also expressed his hope for changes to the POY system, which he discussed with the WSOP's Seth Palansky. Whether or not such changes will occur remain to be seen.
All three men would go on to share their thoughts on the PokerNews Podcast:
It's true that a small error had huge repercussions, but its discovery also made things right so that Campbell was justly crowned the 2019 World Series of Poker Player of the Year.
Here is the final 2019 WSOP POY Top 10, following the WSOP's correction:
| Place | Player | 2019 WSOP POY Points |
| --- | --- | --- |
| 1 | Robert Campbell | 3,961.31 |
| 2 | Shaun Deeb | 3,917.32 |
| 3 | Daniel Negreanu | 3,861.76 |
| 4 | Anthony Zinno | 3,322.00 |
| 5 | Phillip Hui | 3,186.17 |
| 6 | Dan Zack | 3,126.13 |
| 7 | Dario Sammartino | 3,091.03 |
| 8 | Chris Ferguson | 2,997.10 |
| 9 | Kahle Burns | 2,983.37 |
| 10 | Dash Dudley | 2,860.79 |
---
Upswing Poker's resources will help you take your game to the next level, no matter how much or how little poker you've played. Take a poker quiz now to challenge and improve your poker skills for free.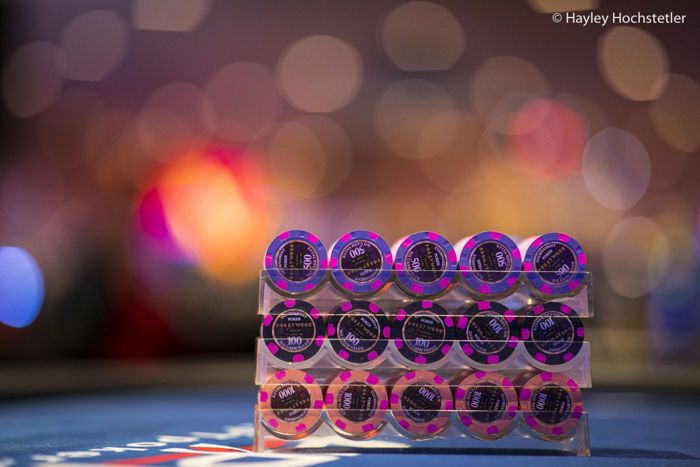 Executive Editor US, PokerNews Podcast co-host & 2013 WSOP Bracelet Winner.