Kabrhel Denies Cheating Allegations, Threatens to Sue Robl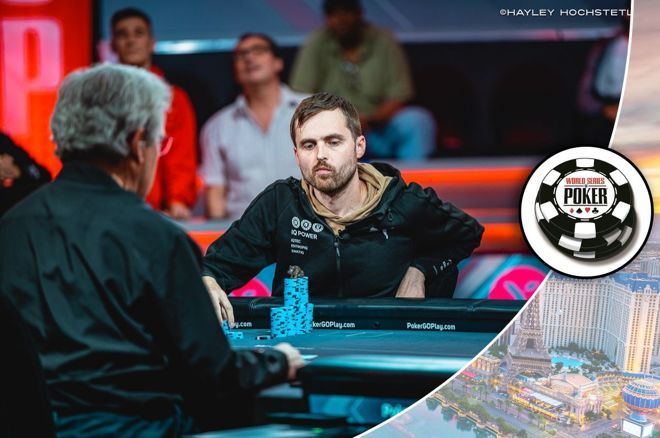 Many within the high roller community have taken a stance against the often erratic and controversial Martin Kabrhel, some accusing the Czech poker player of marking cards during the recently completed $250,000 buy-in World Series of Poker (WSOP) Super High Roller.
In response, via a series of tweets, Kabrhel, who finished third, denied cheating and threatened legal action against Andrew Robl, the player who first brought forth the allegations.
2023 World Series of Poker Hub
Bookmark this page! All you need to know about the 2023 WSOP is here.
Robl, a high-stakes cash game pro who failed to reach the money, asked his Twitter followers why Kabrhel isn't banned from the WSOP. He certainly isn't the only poker player to call for such action.
Reading his card markings or is he just using his X-Ray vision superpower? https://t.co/OZleiV85mi

— Andrew Robl (@Andrew_Robl)
Numerous well-known players within the high-stakes community such as Haralabos Voulgaris, Dan Smith, and Chance Kornuth have backed up Robl's tweet. Smith, the sixth place finisher, went so far as to directly call out the alleged cheater during PokerGO's final table broadcast. Phil Hellmuth, who typically abstains from publicly addressing poker cheating scandals, even tweeted out that he felt "uncomfortable" with Kabrhel at the table.
Chris Brewer Runs Bad Even When He Runs Good
For the past couple of years, there's seemed to have been a common theme in many high rollers — Chris Brewer would take a bad beat or run into a cooler at the most inopportune times. After Isaac Haxton won a bracelet earlier this summer, he was at the top of many poker fan's list of "Best to Have Never Won a Bracelet."
That all ended on Sunday when he finally got over the hump and took down Event #40: $250,000 Super High Roller for $5,293,556.
What should have been a public celebration of a popular poker pro's career-defining moment and scoring the third largest prize of the 2023 WSOP (the top two spots in the Main Event will earn more), the focus has been on controversy, which had nothing to do with Brewer and his impressive accomplishment.
"He was super sketchily ogling cards on day 2 when I watched, playing bad hands, and making crazy bluffs that worked every time bc opponents were weak. No conclusive evidence but it sure looked funny. I was surprised more people weren't covering their cards," Brian Rast tweeted.
Will Jaffe, however, took a different angle: "Personally thought Kabrhel provided more entertainment to viewers in 15 minutes last night than a lot of you guys have in the last 15 years. Obviously marking cards is a major issue but cmon man both Jake Schindler and Bryn Kenney played in this same event."
Kabrhel Threatens Legal Action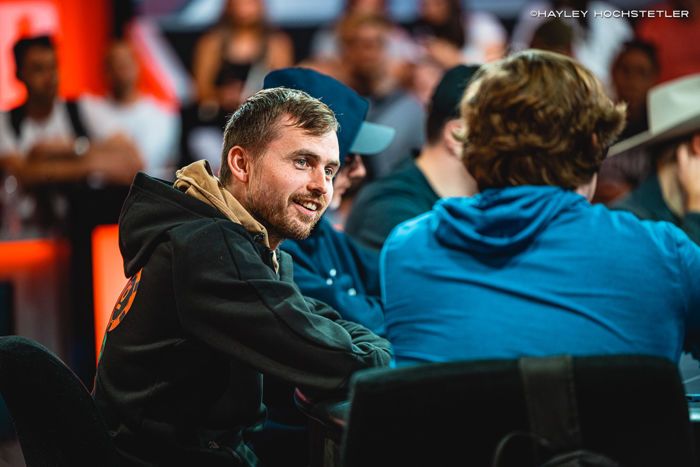 Not only did Robl and other high-profile players pile on, there are hundreds, and maybe even thousands of comments on Twitter from random poker fans accusing Kabrhel of cheating. As such, the high-stakes player denied the allegations and said he's going to fight back.
..started media blizzard in which I am portrayed as cheater. You can accuse me of controversial manners, bad jokes, uncomfortable play, or whatever stickers you put on my autistic behavior, you can call me pain in the a** but calling me a cheater is something completely out of..

— Martin Kabrhel (@martinkabrhell)
In the third out of four tweets, he made some legal threats directed at Robl.
"I am not a cheater, this is not true!! This gossip is damaging me not only as poker player, but also my business activities and my family. That's why I have decided to take legal action against Andrew Robl," Kabrhel wrote.
"It is very easy to prove such accusations are pure lies. I just can't believe how easy it's for people to join such accusations just by their personal antipathy towards my person," he continued.
Some poker players have shared video clips from the Super High Roller of what they claim suspicious behavior from Kabrhel. Robl even retweeted a clip shared by Malia Miranda that appears to show the cards briefly stick to Kabrhel's fingers. Of course, he could have eaten some sticky chicken wings prior to sitting down at the poker table.
Not everyone was quick to jump to conclusions and make assumptions based on those brief clips or Robl's tweet, however. Dan Colpoys referred to Kabrhel's tweets as "reasonable" and called on the WSOP to release a statement in regards to a potential investigation.
Kabrhel's behavior at the poker table has rubbed a number of his opponents and viewers the wrong way. But there isn't definitive proof at this point that he's a cheater.
View Martin Kabrhel's Poker Player Profile