Silicon Valley's Chamath Palihapitiya Returns to the WSOP After a Decade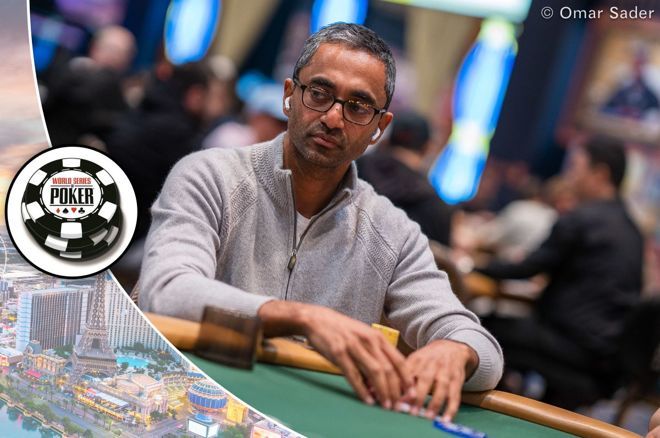 Table Of Contents
For many part-time players, the World Series of Poker (WSOP) is a chance to get away from work and spend some time in Las Vegas playing poker and chasing a bracelet.
One of those part-time bracelet hopefuls is venture capitalist and longtime poker player Chamath Palihapitiya, an early Facebook executive and the founder and CEO of the investment firm Social Capital. After more than a decade off of the WSOP felt, the billionaire returned to the World Series to take his shot at winning a bracelet in Event #29: $100,000 High Roller.
PokerNews caught up with Palihapitiya earlier in the series as he battled in a Day 1 field that included Chance Kornuth, Alex Foxen, Chris Brewer plenty more of the world's top high-roller players.
2023 World Series of Poker Hub
Bookmark this page! All you need to know about the 2023 WSOP is here.
"This Is Such a Treat"
Before he was a major Silicon Valley figure with a ten-figure net worth, Palihapitiya was a 24-year-old in the year 2000 looking for a new card game to play with his boss.
"I learned to play Bridge first, and he was a great Bridge player," Palihapitiya told PokerNews. "And we loved it, and we were competing, but then we'd get into these situations where all of these like 70-year-old grandmas were cheating in how they bid, and we just got sick of it. And I said, 'Look, teach me any other card game.' And he's like, 'Well, do you know how to play poker?' So he taught me how to play and kind of the rest is history. I've been hooked ever since."
Since getting into the game, Palihapitiya has been a high-stakes cash game regular. He's played in $2,000/$4,000 games at ARIA and even played on PokerGO's Poker After Dark in 2021. He's also close friends with fellow Palo Alto, California resident Phil Hellmuth, who in 2017 gifted Palihapitiya his 13th bracelet (more recently, Hellmuth gave his 17th bracelet to entrepreneur David Sacks, Palihapitiya's co-host on the All-In Podcast).
Palihapitiya has also dipped his toes into poker tournaments, having racked up $182,653 in Hendon Mob earnings since his first cash in 2011. That year, Palihapitiya finished 15th in a $1,500 No-Limit Hold'em for $30,122 right before finishing just shy of the top 100 in the Main Event for $54,851.
At his second WSOP, Palihapitiya found another deep run as he finished 11th in a $5,000 NLH event for $53,728.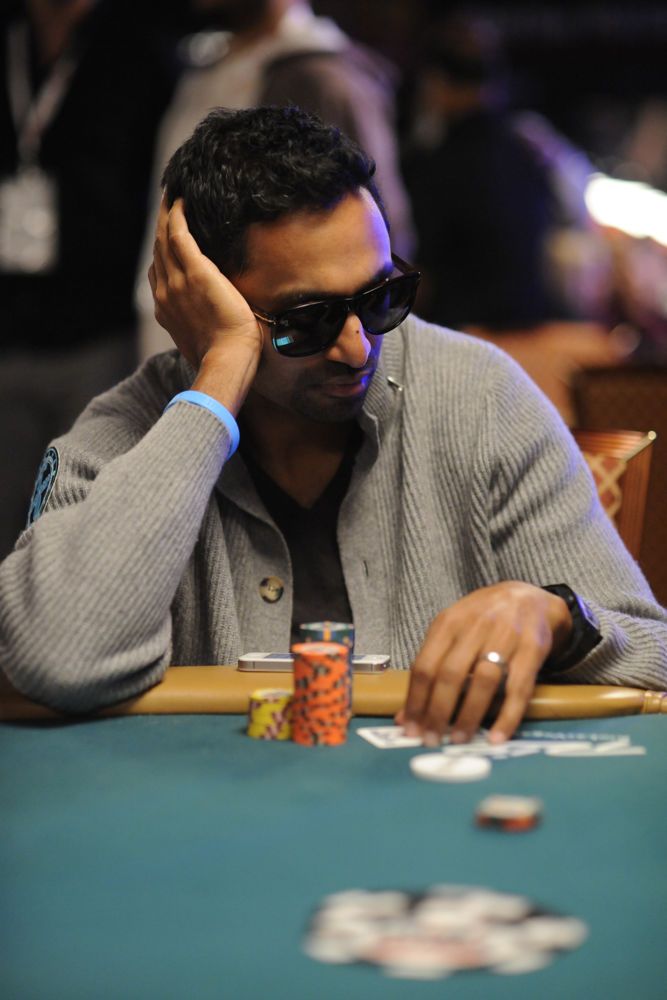 Now, more than a decade later, Palihapitiya is grateful for a chance to play another World Series.
"To be honest with you, this is such a treat because I have not played WSOP in a decade," he said. "It was 2011, maybe 2012 I played some tournaments. And then it was all cash. And I've been playing cash games consistently, so this is the first time that I could actually leave work and put everything aside and have everything taken care of where I could take a shot at this. It's wonderful to be back."
"Unfortunately, this is it. I'm going to play this, play some cash games and then go to Europe for the summer and back at it in the fall."
Read About The Latest At The 2023 WSOP!
Palihapitiya's Latest Investment
In his day job as a venture capitalist, Palihapitiya is used to putting up hefty sums that he thinks will make for a profitable investment. On June 12, Palihapitiya forked up $100,000 not for a social media venture or finance company, but rather to play a poker tournament.
"It's a fantastic event but I underestimated how fast the blinds move; really it's like a turbo," said Palihapitiya. "It's crazy. It's super fast. I mean, tournaments and cash are so different. There's just a lot of movement that you can do in cash because you can re-buy, and here, technically, I guess we can re-buy once, but the play is very different. You just have to be really, frankly, splashy at the end of it just because it's moving so fast."
"I wasn't ready for sort of the kind of play and the thin value that people were showing down. And then by the time I geared into that, you know, you're short-stacked and then you just have to shove."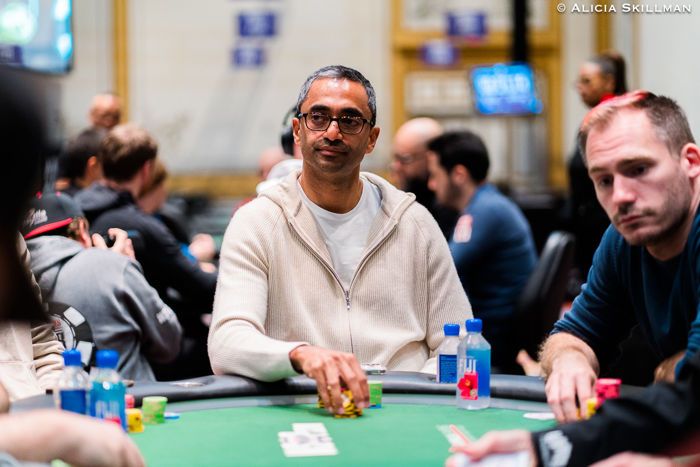 In the Paris Purple section, Palihapitiya sat leaning across the felt with his chair heightened to the maximum at a table that included all-time money leader Justin Bonomo and high-stakes crusher Sean Winter, who Palihapitiya tangled with after losing most of his starting stack of 600,000.
Winter raised from the cutoff and Palihapitiya defended out of the big blind. Both players checked on the 7♣6♥10♥ flop and Palihapitiya then led all in for 126,000 on the A♦ turn.
"You have an ace?" Palihapitiya asked as Winter folded.
"No sir. I would have given you action," replied Winter.
But Palihapitiya couldn't survive a second all-in confrontation against another crusher, recent Event #63: $10,000 Seven Card Stud Hi-Lo 8 or Better Championship runner-up Bryn Kenney.
After an open from Denmark's Henrik Hecklen during Level 11, Palihapitiya moved all in with A♦10♠ from the small blind only for Kenney to wake up with aces in the big blind. Palihapitiya flopped a gutshot to Broadway but couldn't get there to be eliminated by the controversial high-roller.
While Palihapitiya was unable to cash in the $100,000 High Roller, he did finish 81st in Event #32: $3,000 6-Handed No-Limit Hold'em for $6,852 to earn his fourth WSOP cash before heading back to Silicon Valley.