2023 WSOP Hands of the Week: Royal Flush Over Quads; KK < KK & 4-of-a-Kind for Seidel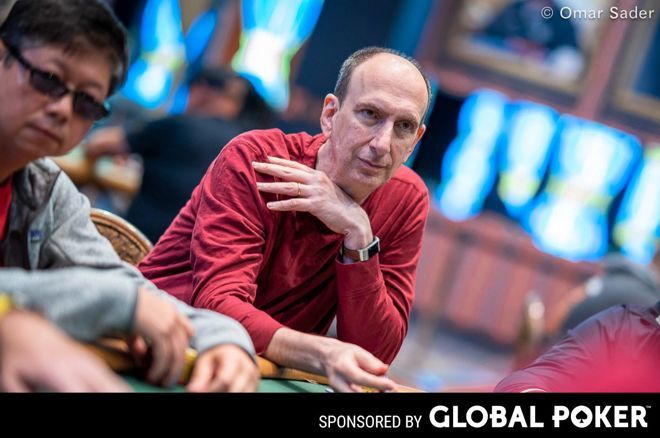 The 2023 World Series of Poker (WSOP) kicked off back on May 30, and now bracelet winners are being minted every day. The PokerNews Live Reporting Team has been busy capturing all the action in our live updates, and they've witnessed some hands go down that proved to be either entertaining, game-changing or just flat out brutal.
Below is a look at some of the best hands of the week from the 2023 WSOP!
This article is brought to you by Global Poker. Global Poker offers fun and exciting social casino games, including traditional poker games, table games, and other slot machine options. It's legal and free to play almost everywhere in the US and Canada.
Play now and discover the world's best social casino!
Jacks Versus Queens Versus Kings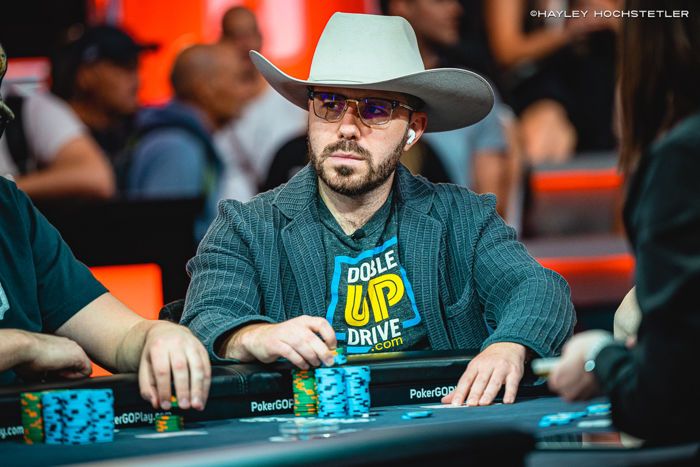 On Day 3 of Event #40: $250,000 Super High Roller, it was Level 22 (300,000/600,000/600,000) when reporter James Murray caught a big hand. It began when Dan Smith raised to 1,300,000 from middle position with 8♥8♣ and was called by Chance Kornuth in the big blind with A♦8♦.
Kornuth check-folded the 10♦4♠Q♥ flop to a 900,000 bet from Smith.
Smith would pick up K♦K♣ and raise to 1,300,000 from middle position in the very next hand, with Chris Brewer picking up J♠J♣ in late position. Brewer put in a three-bet of 3,600,000, almost half of his remaining stack of 9,300,000.
But it wouldn't end there. Artur Martirosian looked down at Q♠Q♥ from the big blind and moved all in over both players for 10,700,000. Smith would deliberate for a moment before making the call.
Brewer was able to sniff out the trouble and got out of the way.
The A♥5♣8♥ flop kept Smith in the lead, but with Martirosian halfway out the door, the Q♣ on the turn pulled him right back in and catapulted him into the lead in the hand.
The J♥ left Smith unimproved and Martirosian got the full double-up.
Heated Words for Martin Kabrhel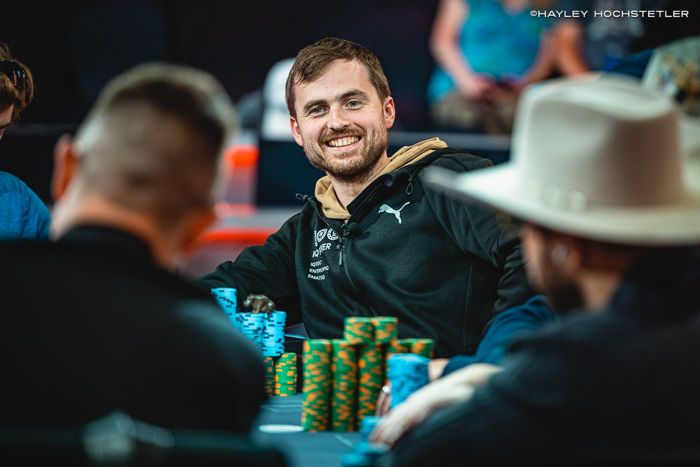 Not long after in the same level, James Murray caught another hand when Martin Kabrhel raised to 1,700,000 from late position and Dan Smith pushed all in for his remaining 5,900,000 from the big blind. Kabrhel made the call.
Dan Smith: A♦Q♦
Martin Kabrhel: 10♦6♦
Smith went in with the best hand and the covering suit, but the 8♣4♣6♥ flop would deliver Kabrhel the lead.
Smith would be unable to catch back up on the 8♥ turn and the K♠ river, sending him to the payout desk, but not before expressing his displeasure with the polarizing antics of Kabrhel.
"Good luck, most of you. I hope you get barred," said Smith while gesturing to Kabrhel.
"What does it mean?" replied Kabrhel.
"Banned," clarified Smith.
"Why?" asked Kabrhel.
"Your antics are the worst of anybody I've ever met. Everyone else is a great player."
"Somebody must be worse," noted Kabrhel, which marked the end of the conversation.
Smith followed that up with more explanation in his bustout interview with @nataliedbode here: https://t.co/9HZ5gRL4hz

— PokerGO (@PokerGO)
RWIII Puts Brutal Beat on Biton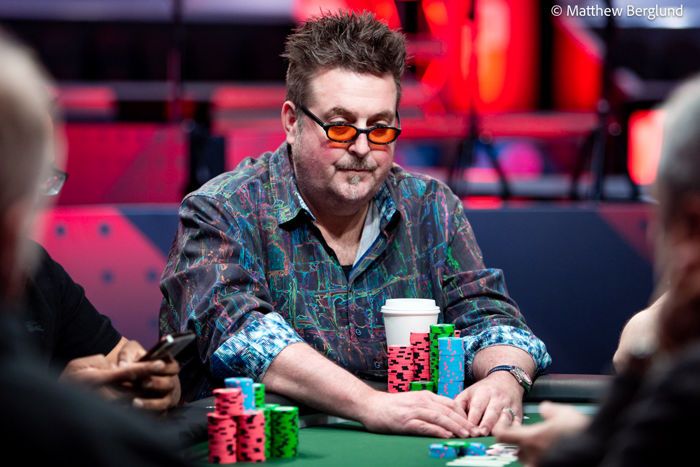 In Event #41: $1,500 Big O, it was Day 3 in Level 28 (50,000/100,000/100,000) when reporter Liam Gannon caught a bad beat. It happened when Robert Williamson III raised to 250,000 in late position and Patrice Biton called on the button.
The flop rolled out 9♠9♥7♣ and Williamson checked over to Biton who bet 300,000. Williamson moved all in for 1,200,000 effective and Biton called. Williamson shook his head and said "I guess you have a nine."
Patrice Biton: A♣A♥Q♥10♠9♣
Robert Williamson III: K♦K♥5♥4♣3♦
"I folded the other two kings," said William Haffner in another seat at the table.
The turn of 6♠ put a potential low draw out there to give Williamson III some hope, and the river 5♦ gave him all he needed to not only make a low, but make a seven high straight to take the whole pot, leaving Biton to exit the tournament in eighth place for $35,098.
Click here to see how RWIII finished in Event #41.
Kings vs. Kings But Only One Winner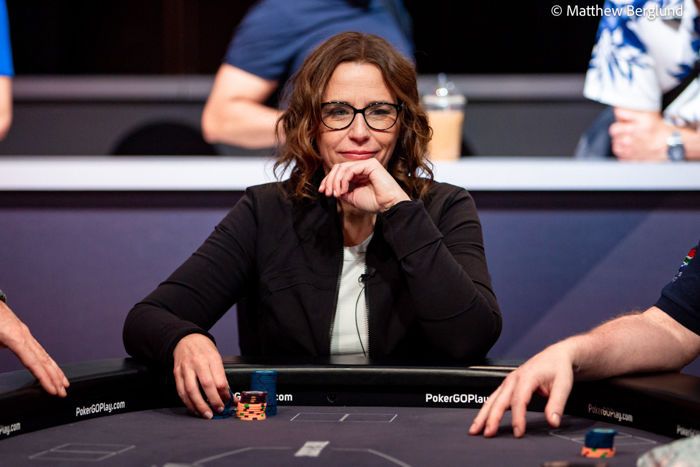 On Day 5 of Event #48: $1,000 Seniors Championship, just five players remained at the final table in Level 37 (400,000/800,000/800,000) when Liam Gannon reported a sick beat.
Shannon Fahey raised to 2,200,000 in the cutoff and in the small blind, Gordon Eng moved all in for 7,700,000 which saw action fold back to Fahey who called.
Gordon Eng: K♣K♠
Shannon Fahey: K♥K♦
The flop of J♥10♥2♥ saw the crowd give an audible gasp as the pot that had initially looked to be a chop gave Fahey a flush draw. The turn of 4♥ secured the pot for Fahey before the 2♦ river came out and Eng shook his tablemates' hands as he left the tournament.
https://twitter.com/PokerGO/status/1673447031350886400
Seidel Doubles With Quads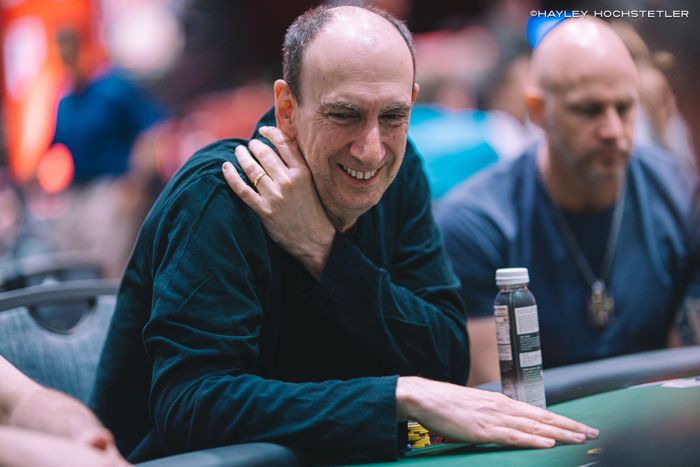 In Event #57: $25,000 Pot-Limit Omaha High Roller, it was Day 1 in Level 6 (800/1,600/1,600) when reporter Connor Richards caught the following.
In a three-way pot on a flop of 10♠4♥4♠, Erik Seidel and Allan Le checked from the blinds, and the button bet 7,000. Le called and Seidel check-raised to 20,000. The button called and Le folded.
Seidel bet 25,000 on the 10♦ turn and his opponent again called. Seidel then bet 60,000 on the K♣ river before his opponent moved all in with Seidel covered. Seidel quickly called.
The button showed a full house with K♠4♦3♦8♠, but it was no good against the quads of Seidel as the Poker Hall of Famer turned over A♣10♥10♣6♥ to double up and leave his opponent with crumbs.
The Endlessly Creative Side of Poker Hall of Famer Erik Seidel
Royal Flush Over Quads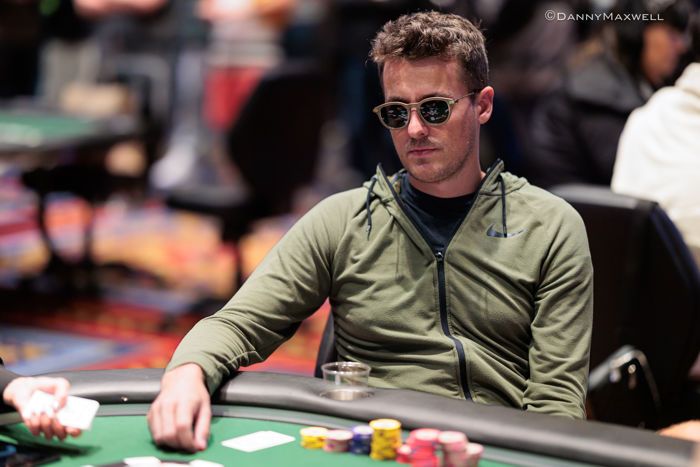 On Day 1 of Event #59: $3,000 NLH Freezeout, it was Level 8 (600/1,200/1,200) when reporter Ollie Garland caught a unicorn of a hand.
Thomas Eychenne recounted to PokerNews that on a board of Q♣Q♠10♥J♠, all the money went in on the turn and the cards were tabled.
Opponent: Q♦Q♥
Thomas Eychenne: A♠K♠
Eychenne was still alive against quads as he had one out to a Royal flush. The river landed the 10♠ and Eychenne hit his one-outer for the Royal to defeat quad queens!
Check out some of our past "Hands of the Week" recaps:
Executive Editor US, PokerNews Podcast co-host & 2013 WSOP Bracelet Winner.