World Series of Poker Addresses Solver Concerns, Clarifies RTA Policy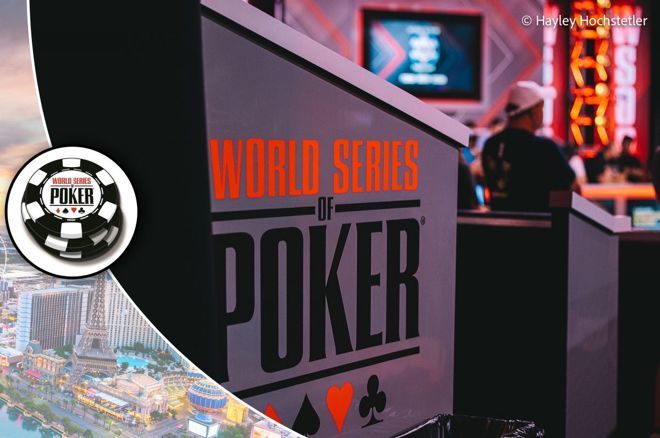 In light of debate over the threat that real-time assistance (RTA) apps pose to live poker, World Series of Poker (WSOP) officials reiterated their rules for use of solvers at the poker table.
Players at the 2023 WSOP will be penalized if they are caught using or referencing a solver during a live hand. Additionally, the WSOP reserves the right to issue penalties to players who are using solvers in between hands.
"If caught using RTA/GTO software during a hand, player will be subject to penalty up to and including DQ (disqualification) / trespass," WSOP said in a prepared statement. "We reserve the right to further penalize a player for using RTA/GTO in any other situation in our sole and absolute discretion. Players may continue to use their device to play wsop.com or use the Caesars Sportsbook app while in/out of a hand."
Solver tools like GTOWizard, which can tell poker players the optimal way to play "any spot you can imagine,", came under fire last week when a video surfaced of Andrew Esposito consulting a solver output during the WPT Gardens Poker Championship.
Esposito denied doing so while in a live hand and the tournament floor ruled that Esposito did not violate Poker Tournament Directors Association (TDA) Rule 5, which states that "betting apps and charts may not be used by players with live hands."
Read About the Solver Controversy at the WPT Gardens Poker Championship
Opinions in the poker community about use of solvers outside of hands have varied, with some pros saying an absolute ban is necessary to protect game integrity and others stating that they don't see an issue if they aren't being used during hands.
With the 2023 WSOP kicking off this week, Vice President Jack Effel addressed concerns about solvers to PokerNews staff and reiterated the WSOP's rules for phones at the table.
The WSOP's RTA policy highlights efforts in the poker industry to grapple with rapidly advancing poker tools that many believe pose a threat to game integrity.
During a controversy at the 2016 WSOP where a player printed a push-fold chart that he looked at in between hands, then-Tournament Director Effel ruled that "when you're out of the hand, you're more than welcome to reference anything that you have, your notes or anything like that, but not during the play of hands."
Effel, who mentioned GTOWizard by name, told PokerNews that GTO solvers differ in their capabilities from other poker training tools like preflop charts that are fair game to consult at the table in between hands.
In another update ahead of the festival kickoff, WSOP announced that chips will be in play at the start of every event for all registered players. Registration time is considered at the time a seat is purchased, not when it is printed from a FasTrac kiosk.