Phil Galfond Offers Poker Hall of Fame Pick; Says Two Should Be Inducted Per Year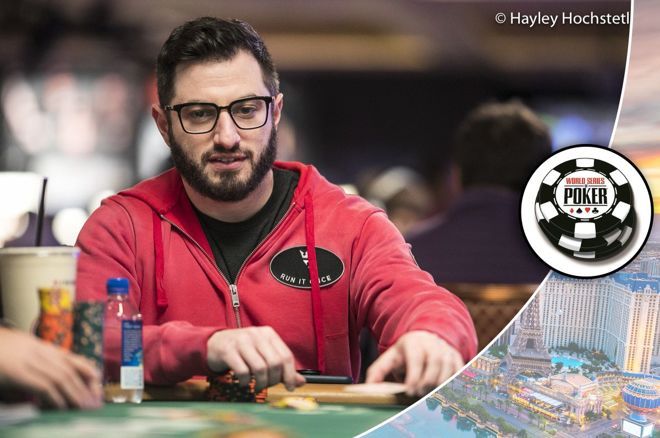 Table Of Contents
Phil Galfond has yet to make an appearance at the 2023 World Series of Poker (WSOP), and as he told PokerNews, right now he has no plans to play live.
"But who knows, plans change," added Galfond, who has been playing online at WSOP.com.
While Galfond hasn't been at the WSOP – well, at least Phil as his wife, Farah Galfond, has been competing – the three-time bracelet winner is still weighing in by his relatively new newsletter "PG's Takes of the Week."
One of the topics the online poker legend, who prior to the WSOP inserted himself in some drama involving Doug Polk and Charlie Carrel with a pointed letter, was that of the Poker Hall of Fame. Right now, the public is being solicited for nomination.
"The nominations for the Poker Hall of Fame are now open, presenting voters with a familiar dilemma: there are simply too many great options to choose from," Galfond wrote before giving his picks.
2023 World Series of Poker Hub
Bookmark this page! All you need to know about the 2023 WSOP is here.
Builder Category
First, he addressed the "builder" side of things by noting last year's nominees in Matt Savage, Isai Scheinberg, and famed WSOP commentating duo Norman Chad and Lon McEachern, the latter of which was a recent guest on PokerNews' The Chad & Jesse Poker Show.
"I think all of these legends are deserving, but my vote would go to Isai Scheinberg," Galfond wrote. "He and PokerStars grew the game an incredible amount over the past two decades. Since his departure from PokerStars and the online poker operator space, it's become more and more obvious to me that he made many decisions for the betterment of the game, even when it may have been to the detriment of his bottom line."
Sign up for Galfond's Newsletter Here!
His Player Pick
As for players, they must meet the following criteria if they're to be inducted into the Poker Hall of Fame:
A player must have played poker against acknowledged top competition
Played for high stakes
Be a minimum of 40 years old at time of nomination
Played consistently well, gaining the respect of peers
Stood the test of time
For Galfond, Brian Rast is the player the most deserving, at least from the list of last year's nominees.
"The only argument I see against Rast is that he is younger than most candidates, but Brian's career has spanned the two most competitive decades in poker history, and he's been competing at the top for the entire time," wrote Galfond before citing Rast's tournament accomplishments, which includes five gold bracelets, a Super High Roller Bowl win, and nearly $24 million in lifetime earnings according to The Hendon Mob.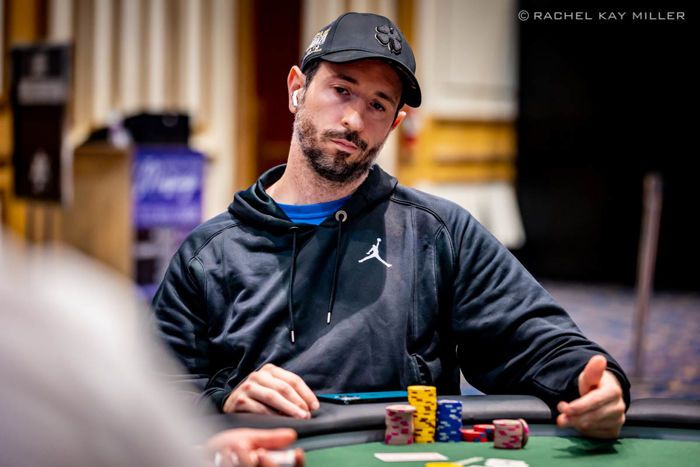 Galfond continued: "Most importantly, for anyone familiar with the high-stakes poker world, he did all of this while primarily being a nosebleed cash game player. He battled in the nosebleed NL games out in Macau, and he's been a staple in the big Bobby's Room game for as long as I can remember."
"He may be the best all-around player in today's game.
"
Galfond then pointed to the late Doyle Brunson's 2018 endorsement of Rast as further proof of his accolades.
"He may be the best all-around player in today's game," Brunson had said.
Galfond concluded: "Brian has proven himself at high stakes time and time again over the past two decades, and not as a single-game specialist, but at every discipline he decided to take seriously."
Brian Rast on Poker Hall of Fame: "I Belong in Next Year"
Changes Needed?
One of the major grips about the Poker Hall of Fame is that there exists a backlog of deserving players and builders given there's just one inductee. In fact, this was a point of debate on the latest episode of The Chad & Jesse Poker Show featuring Poker Hall of Famer Jack McClelland.
In his newsletter, Galfond pointed out that a lot of the stars from the online poker boom, many of who are towards the top of poker's all-time money list, will soon turn 40 and become eligible, thus complicating the backlog even further.
"If something doesn't change, there will be a lot of deserving talent who never make poker's Hall of Fame – Not just these 'young guns' but all of the older generation who've not yet made it in," Galfond correctly pointed out.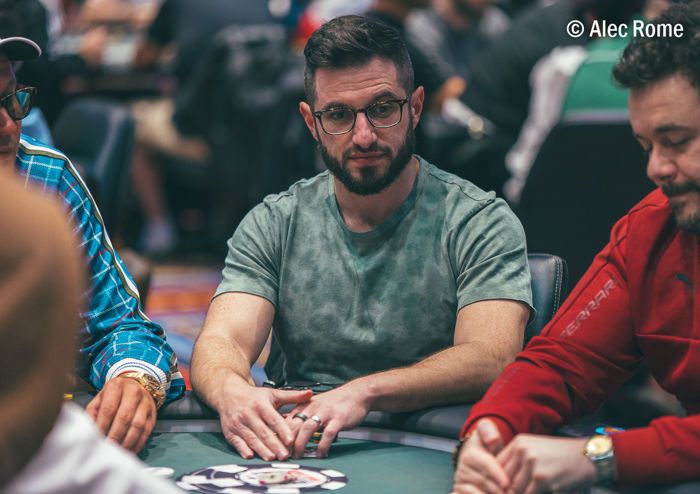 So, what's the solution? For Galfond, it would help if the WSOP went back to inducting two people per year instead of one, something they actually did prior to 2020.
"Time to switch it back," said Galfond. "Two players per year!"
For those wondering, Galfond will become eligible for the Poker Hall of Fame on January 16, 2025, when he turns 40 years old. If something doesn't change, he could very well find himself in the logjam, though many would consider "OMGClayAiken" a first-ballot Hall of Famer!
Check out Galfond's 2023 WSOP bracelet hunt, which has thus far been limited to playing online:
Executive Editor US, PokerNews Podcast co-host & 2013 WSOP Bracelet Winner.