Hitting the Nuts: Man & Woman Discuss Infamous 2023 WSOP Low Blow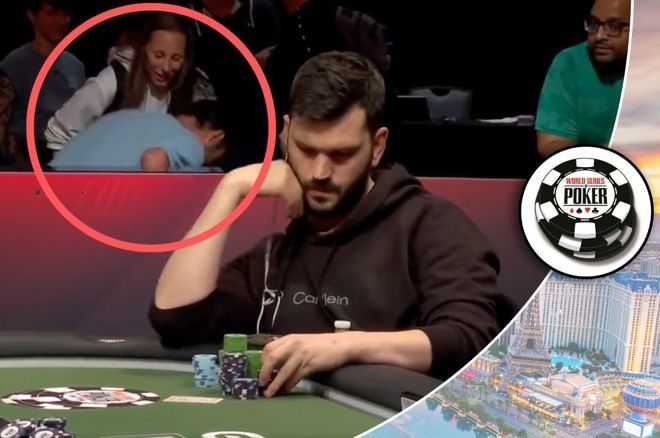 A woman hit the nuts at the 2023 World Series of Poker (WSOP) on Thursday, and it wasn't just when Sarah Herzali hit a straight flush in Day 3 of Event #15: $1,500 6-Handed No-Limit Hold'em. Later in the day, a woman on the rail of the same tournament delivered a blow to a man that was dubbed the "first ever bag-punch at the WSOP."
2023 World Series of Poker Hub
Bookmark this page! All you need to know about the 2023 WSOP is here.
The incident in question was captured by the PokerGO live stream and evoked a hilarious response from the PokerGO commentators.
"Was that a shot to the ... did you catch that in the background?!" Brent Hanks reacted. "This guy's going down. Oh god, she just hit him right in the goods!"
"Oh, that's dirty!" David Tuchman added.
Go ahead and take a look at the video, which Hanks shared on Twitter.
As the unfortunate male was recovering from the hit, Isaac Haxton was scrubbing his name from the "Best Without a Bracelet" list as he took down Event #16: $25,000 High Roller (8-Handed) for $1,698,215, while Brazil's Rafael Reis ended up winning the $1,500 6-Handed event for $465,501.
PokerNews caught up with the man and woman in the above clip to learn more about the now-infamous 2023 WSOP moment.