Introducing The Chad & Jesse Poker Show; Two Episodes a Week During 2023 WSOP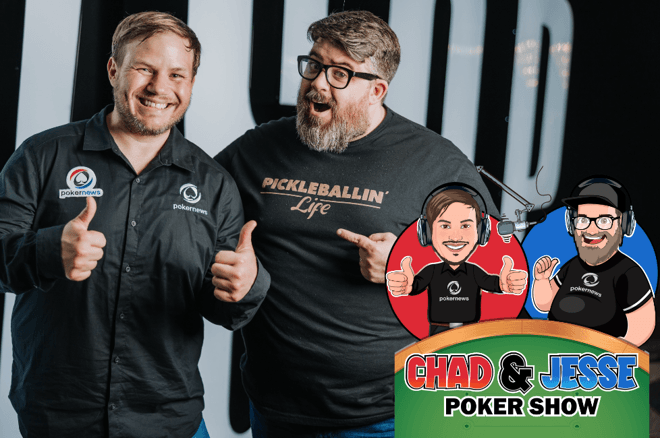 For the 2023 World Series of Poker (WSOP), PokerNews is excited to announce the launch of a new in-studio poker show that will air twice weekly throughout the summer. The Chad & Jesse Poker Show with hosts Chad Holloway and Jesse Fullen will cover all the latest in the poker world, especially the biggest stories coming out of the 2023 WSOP, and offer interviews with some of the biggest names in the game.
Episodes are slated to release at 5 p.m. PDT every Tuesday and Friday throughout the 2023 WSOP, and for the inaugural episode, they sat down with WSOP Executive Director Ty Stewart.
The one-hour show is structed into three segments starting with Chad & Jesse having either an in-depth discussion or debate regarding whatever the biggest story is in the poker world. That will be followed by an interview with a special guest, and finally they will wrap with a "Calling the Clock" segment in which they offer quick two-minute dialogues for topics on "The Board."
For example, the first episode saw the following topics on "The Board":
Tropicana Poker Live Stream
Mystery Millions
Gladiators
HCL Million
One Drop
ST Satellites
WPT Final Tables
Solvers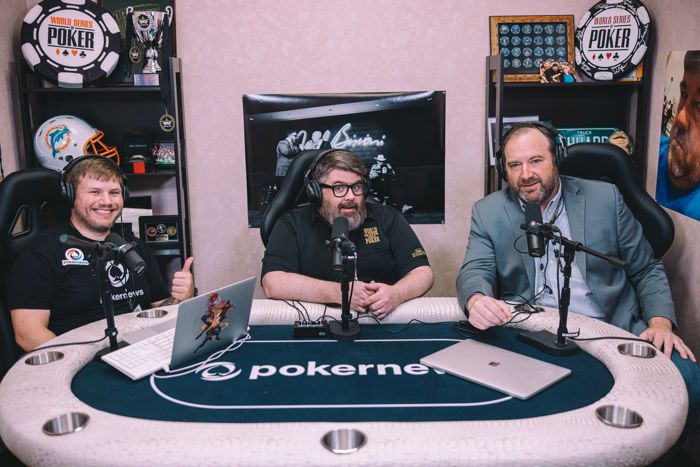 Not only will The Chad & Jesse Poker Show be available in video format, but audio from the show will also run in an audio format via special episodes of the PokerNews Podcast.
"This summer marks my 15th consecutive WSOP, most of which have been with PokerNews," said Holloway, who won the 2013 WSOP Event #1: $500 Casino Employee for a gold bracelet. "I'm honored to help launch a show not only with my name on it, but with that of my good friend Jesse Fullen, with whom I have hosted the PokerNews Podcast. We're already busy lining up some big-name guests and hope you'll join us for your WSOP fix."
2023 World Series of Poker Hub
Bookmark this page! All you need to know about the 2023 WSOP is here.
"This is my fifth WSOP working with PokerNews and I am so excited for this brand new show with one of my best friends," Fullen added. "I've been playing poker since 2005 and watching every movie and televised poker content that I could find. I just love the game. My hope is that our show rises to the level that will bring other people in and love it too!"
Interestingly, Fullen, Holloway, and even Ty Stewart all jumped into the 2023 WSOP Event #1: $500 Casino Employee, which attracted 1,015 entries. Stewart busted shortly before the money, while both Chad & Jesse were among the 89 players to make it through to Day 2.
Holloway's run on the 10th anniversary of his win came to an end in 60th place for $1,342, while Fullen did a bit better finishing in 33rd place for $2,029. Also, PokerNews Live Reporter Herbie Teope placed 58th for $1,342, and PokerNews Head of Content Yori Epskamp finished in 116th place for $876.
Watch The Chad & Jesse Poker Show on the PokerNews YouTube Channel here!