Ivey Puts Life on Line in Level 5 of $50,000 PPC in Massive PLO Pot – Did He Win?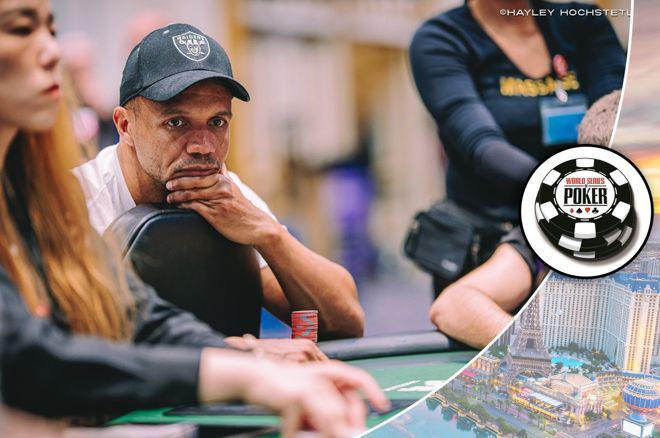 On Sunday, the 2023 World Series of Poker (WSOP) Event #43: $50,000 Poker Players Championship (PPC) kicked off. The tournament is often the most-anticipated of the year for mixed game players, including Daniel Negreanu, who has called it his favorite tournament. Unfortunately for "Kid Poker," he made an uncharacteristically early exited midway through Day 1.
While most eyes were on two-time defending champ Dan "Jungleman" Cates, who came dressed as "The Terminator," famously portrayed by Arnold Schwarzenegger in the hit 1992 film, 10-time bracelet winner Phil Ivey slipped into the field.
The night before, Ivey had bubbled the $250,000 Super High Roller when he jammed with ace-three suited and failed to get there against the pocket queens of the much-maligned Martin Kabrhel. Well, the Poker Hall of Famer played another big hand less than 24 hours later.
Phil Ivey Bubbles the 2023 WSOP $250,000 Super High Roller
The Monster PLO Pot
The pot-limit Omaha (PLO) hand was captured by reporter Mike Patrick in Level 5, and it wound up being the largest pot of the tournament up to that point.
After Greg Mueller raised to 6,500 in the cutoff and Matthew Ashton called in the small blind, Ivey three-bet to 26,000 in the big blind. Both Mueller and Ashton called, and a big pot that would get a lot bigger was brewing.
The flop came Q♦3♥9♦ and Ashton led out for 32,000. Ivey took some time to think and then made the call. Action was on Mueller now and he also called, leaving himself 64,000 behind.
The turn came 4♣ and after about a minute of thought, Ashton bet the pot, sliding out a stack of green T-25,000 chips that totaled 275,000.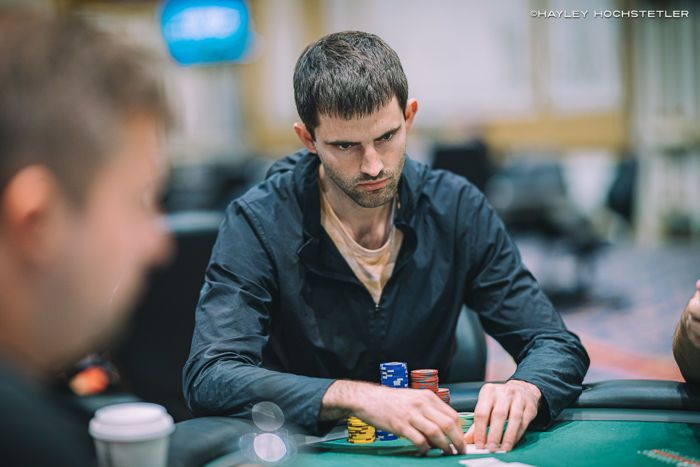 Ivey then went into the tank, covering his mouth as he thought through his decision for over two minutes, then cutting out his chips and sliding them all forward to the tune of 347,000.
Mueller then went into the tank for about a minute before deciding to fold and preserve his remaining stack.
Ashton dropped a call in and the hands were revealed that would either double up or eliminate Ivey.
Phil Ivey: A♥K♦Q♠J♣
Matthew Ashton: A♦K♠2♦2♠
Ashton's aggression with his flush draw and wheel draw had been picked off by Ivey's pair of queens and straight draw.
The river brought the 10♠, giving Ivey his straight to win the massive pot and send him to the top of the leaderboard.
Ivey is looking to cash the $50,000 PPC for the fifth time. Back in 2006, he finished third in the inaugural event, which was won by David "Chip" Reese. Two years later, he placed 12th for $159,840, and then wouldn't cash it again until 10 years later when he placed ninth in the 2018 WSOP $50,000 PPC. The following year he upped it by one spot taking eighth place for $124,410.
Follow live updates from the 2023 WSOP $50,000 PPC here!
2023 World Series of Poker Hub
Bookmark this page! All you need to know about the 2023 WSOP is here.
Executive Editor US, PokerNews Podcast co-host & 2013 WSOP Bracelet Winner.