Reigning Main Event Champion Espen Jorstad Eyes "Crazy Summer"; Plans to Play Full 2023 WSOP Schedule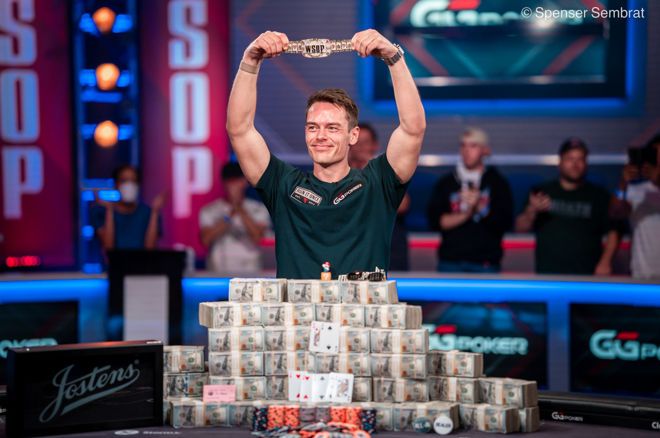 Table Of Contents
The banner commemorating his WSOP Main Event triumph might not be hanging in the rafters. The ink in the poker history books is not yet dry. But Espen Jorstad is quietly coming to terms with his position within the industry.
Does he consider himself immortalized among the Greats? Among Doyle and Hellmuth and Ungar? Perhaps not. But he knows his place in the industry. And he knows that right now, he shares a small portion of responsibility — a sliver, a morsel, a modicum of responsibility — for the place the WSOP has in poker, and perhaps for poker in general.
PokerNews caught up with the Norwegian to reminisce about his 2022 victory, talk about his place in the newly created WSOP Thrill Team commemorating the 10th anniversary of the WSOP App, and to talk about his plans for 2023.
Adjusting to Life as the Champ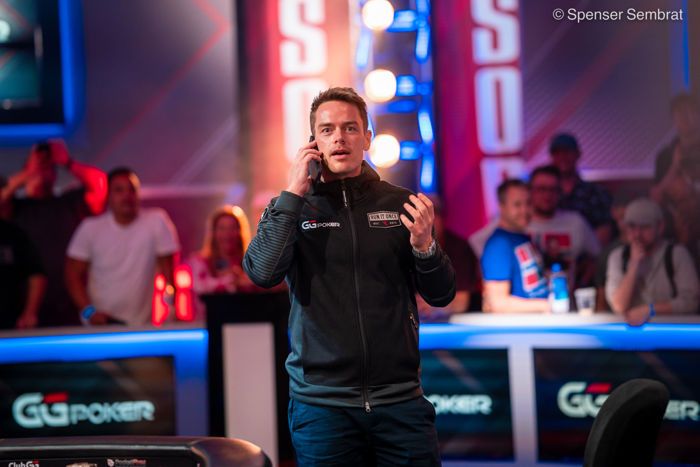 Twelve months ago, Jorstad sat with less than $200,000 in live earnings. A sixth-place finish in the 2021 WSOP Online Main Event had already seen him accrue three times that much, but even in his wildest dreams Jorstad could not have predicted the double-bracelet winning summer he'd enjoy in 2022, nor the Main Event victory that netted him $10,000,000.
---
Espen Jorstad's Road to Winning the 2022 WSOP Main Event
---
Eight-figure scores rarely come in the poker world, and the weight of all that money pales into insignificance next to the importance the Main Event bracelet holds in the eyes of many. Poker players worldwide will have added Jorstad's name to a list of the great and the good to have won poker's biggest prize — a list featuring 17 members of the Poker Hall of Fame.
""I just still see myself as the same guy. Nothing about me has changed"
"The whole concept of Main Event champions being 'immortalized' isn't something I've spent a lot of time thinking about," admits Jorstad. "But it's still weird to me when I go to poker stops, or when I'm at the airport or in a restaurant, and someone comes up to me asking for a selfie. And I'm like, 'Why would you want to take a selfie with me?'
"I just still see myself as the same guy. Nothing about me has changed! I'm not saying that as a bad thing, I don't want to be someone else — I think I'm perfectly fine the way I am!"
Joining the Thrill Team
No other former Main Event champions were named in the seven-strong WSOP App Thrill Team, and Jorstad says that he was honored to have been chosen.
"After last summer, I guess you feel kind of connected to the WSOP brand immediately — I'm sure other players can relate to this. So when someone got in touch when they were arranging the lineup, it immediately sounded like a pretty good fit.
"The lineup is really sick, and there are a lot of legends in this team. There's a good mix between old-school legends and new up-and-comers."
The first legend's name out of his lips? Fellow Scandinavian Patrik Antonius.
Patrik Antonius Wins $1,978,000 Pot, the Largest Ever Broadcast on a US Live Stream
"He's been a big idol of mine ever since I first got into poker," admitted Jorstad. "By the time I had started playing, he was already crushing it, and he's been at the top pretty much forever.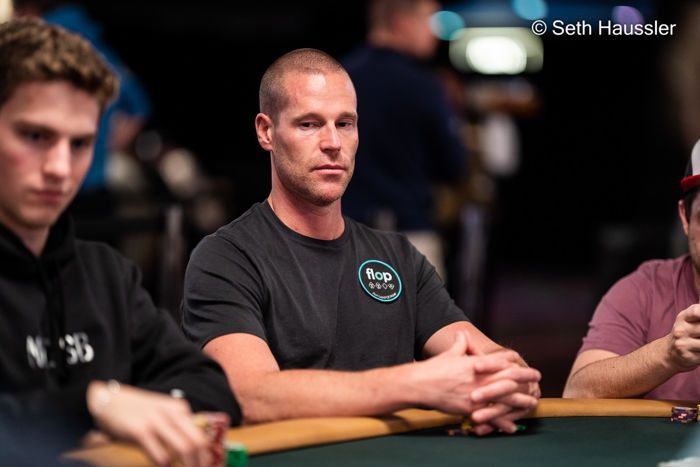 "Vanessa [Selbst] as well — another old-school legend. Back when I was getting into poker, I watched so much poker content — from WSOP to WPT or High Stakes Poker — basically all the big TV shows, and Vanessa was there, and so was Patrik! Now I'm on the same team as both of them, which is reallycool."
Legends rub shoulders with champions in the Thrill Team, who in turn rub shoulders with modern-day crushers and up-and-comers in one of the most varied poker ambassador teams assembled.
"You have Sam Abernathy, who is super sweet, and Adam Hendrix is obviously a very skilled poker player who was competing for the Global Poker Index [GPI] number one spot.
"Landon [Tice] and Ethan [Yau] I know quite well now having spent a lot of time with them during the summer. Landon is very hungry and seems like one to watch for the future, especially if he keeps going like he is now. I can see him being a regular on the high stakes scene in no time.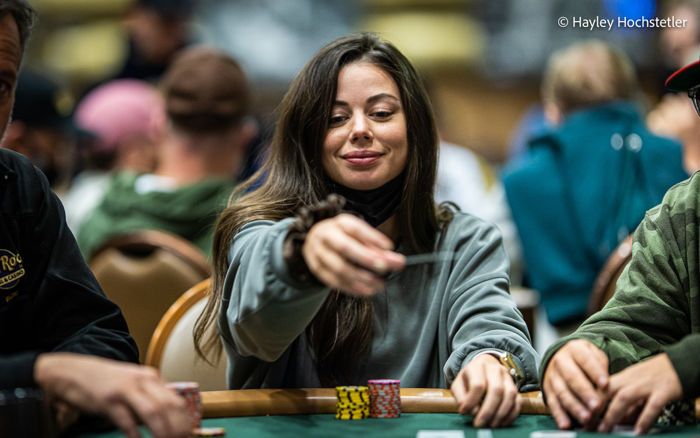 "And Ethan — everyone knows him as Rampage — he's just one of the biggest poker creators that we have on the scene. Huge vlog, huge social media presence, and away from that he's also on a bit of a heater."
Add in the reigning WSOP Main Event champion, and it's a team packed with talent.
---
Five Reasons You Need the WSOP App In Your Life
---
Preparing for WSOP 2023
Blink and it'll be time for another World Series of Poker, with less than three months to go until the Horseshoe and Paris open their doors again. Between now and then, Jorstad says that his priority is on "refocusing", and admits that a lot of stuff has been going on in his life, to the perhaps detriment of his poker.
"My headspace has been very low, and I feel like my poker game hasn't improved as much over the last six months as I would have liked it to. I feel like I've improved a lot over the last two or three years, but in the last six months, I just simply haven't had the headspace to keep on that steady grind as hard as I was doing before.
2023 World Series of Poker Hub
Bookmark this page! All you need to know about the 2023 WSOP is here.
"So I'm kind of looking forward to getting back into that now. I had a lot of things that needed settling in terms of organizing everything after the WSOP, and now I can really get back to focusing on the game and start looking ahead to this summer."
"I think it's gonna be an interesting ride this summer at the WSOP"
The schedule's been announced and preparations are already being made to ensure that the 2023 WSOP improves in as many ways as possible year-on-year, with Jorstad adding his name to a long list of those curious as to the success of this year's WSOP.
---
Interview: Vice President Jack Effel Looks Ahead to 2023 WSOP
---
"I think it's gonna be an interesting ride this summer at the WSOP. I'm curious how it is going to be. Last year there were a few issues with long waiting lines and stuff like that, but that's very hard to get around when you have big fields. I spoke to some of the WSOP guys about a month ago, and they already had plans in mind for how they're going to improve that, so I think it's going to be an improved experience and probably a bigger number than last year.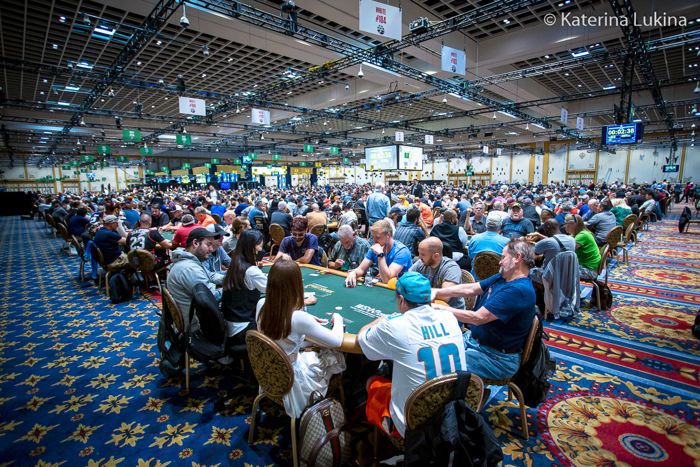 "I'm planning to go for the whole World Series this summer. I'm going at the very beginning and leaving at the very end. I was recently looking over the WSOP schedule trying to map out how much money I'm going to need in Vegas this summer. You know, deciding if I want to play the $250,000 or the $100,000.
"I figured if I want to play all the big stuff I'm going to need like $700,000-$800,000 just for my buy-ins. So it will be a crazy summer if I want to play that full schedule — which would be cool! I just need to put in a lot of work to regain confidence until then."
---
Why Espen Jorstad Wants to Be a Health Ambassador and Grow Poker in Norway
---
The Future of Poker
A crazy summer will certainly be in store, in part due to a resurgence of interest in poker across the United States.
"The WSOP App is a really good gaming experience and has a significant place in the industry"
"It just seems like kind of a new boom again. A lot of new players are coming to the game, and it seems like numbers are going up. So that's good.
"Gamified experiences — whether it's for fitness or finance or poker — whatever you want to improve on and get better at, if it's gamified in a good way, then I think it's very easy for people to get into it.
"And I think the WSOP App is a really good gaming experience and has a significant place in the industry. The gamification of poker, with achievements and different things like that, is just really good for people to get into poker.
"The fact that companies are willing to invest in poker again with advertising and poker — having a Thrill Team of ambassadors to help promote poker. That's good for the game and for continuing to grow the game.
Will Shillibier is based in the United Kingdom. He started working for PokerNews as a freelance live reporter in 2015 and joined the full-time staff in 2019. He graduated from the University of Kent in 2017 with a B.A. in German. He also holds an NCTJ Diploma in Sports Journalism.