Hold'em with Holloway, Vol. 43: The Value of a Reliable Poker Reputation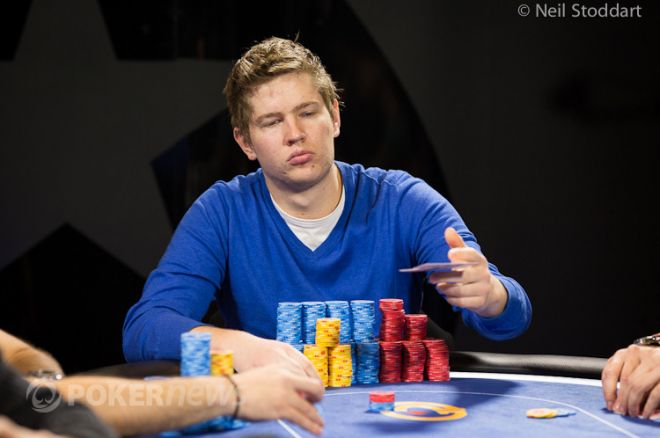 There's nothing more important in poker than reputation, and a number of high-profile scams that have come to light recently seem to exemplify that point. Overselling action, reneging on backing deals, and refusing to pay out investors are a few of the things I've seen happen in recent months.
For example, back in July Ben Warrington was called out by Mark "dipthrong" Herm for scamming him by saying he fired two bullets in a Venetian $5,000 buy-in when he did not. This soon led to the discovery that Warrington had been overselling himself to numerous individuals. Warrington eventually came clean and apologized, but it was a huge black eye for a player who had previously been highly regarded.
More recently, World Series of Poker bracelet winner Paul Volpe took to Twitter to call out Craig Bateman, who finished 538th in this year's Main Event for $19,500.
just a heads up @craigbateman23 str8 up robbed @MattGlantz and i after we invested in his wsop main, he cashed then told us to fk off.

— paul volpe (@paulgees81)
Admittedly, when it comes to Bateman, I've never spoken to him, so his guilt merely stems from allegations (Warrington had admitted his guilt). It's really beside the point, though. In both cases, well respected players made detrimental accusations, and in reality the damage was done.
Getting a bad reputation in poker is certainly -EV, especially if you're an up-and-coming player looking to break through. The consequences of having a bad reputation vary, but among them is difficulty getting staked/backed, being blacklisted from games, and having to deal with the disdain of a community that is not quick to forget.
That said, the cards don't care about a players' reputation. Provided they haven't been banned by a property, even the most deplorable person can sit down at the table if they're willing to put up the buy-in. Heck, if Howard Lederer, perhaps the most reviled person in the poker industry, wanted to participate in the WSOP he could, though he'd no doubt have to deal with heckling and threats against his person.
You see, once a player's reputation is tarnished, it'll follow them forever. That said redemption is possible. There are plenty of examples of players who've overcome their pasts to establish themselves among poker's elite. Not everyone has forgiven them, but it seems they've done enough to warrant a second chance.
I can't stress the importance of managing your poker reputation as you rise through the ranks. Here are three tangible things you can do that will set you on the right path toward establishing and keeping a solid reputation.
Be as Transparent as Possible
Everyone has to hustle to win at poker, but you don't want to develop a reputation as a hustler. Warrington hustled hard, but in the end his house of cards came crashing down.
Don't try to hide things, don't have ulterior motives, and don't tell lies because you think you're doing yourself a favor. I've always used (the original) Full Tilt Poker as a prime example of what not to do. After Black Friday they refused to communicate, tried to cover their tracks, and left a lot invested parties in the dark — look how that turned out for them.
Instead, do the opposite and try being upfront, honest, and kind. Do that in both poker (and life) and I guarantee it'll get you a lot farther.
Offer/Keep Receipts
Poker deals are binding contracts, so it's important to have proper documentation. Ideally, when you get staked/backed, both parties would sign a paper contract for their own protection. Realistically this rarely happens in poker as deals are usually made on the spot.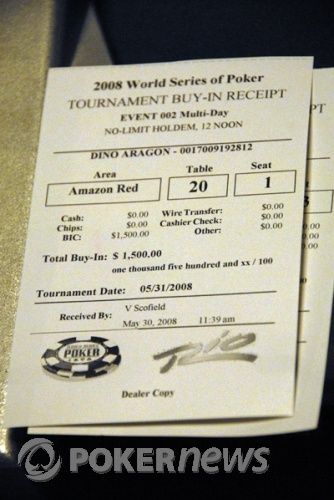 Still, there's a simple solution. Whenever I find myself in such a situation, I immediately text the person confirmation that I have received their cash while reiterating the deal. For instance, I might text something as simple as: "Confirmed receipt of $500 from so-and-so for 5% of my 2015 WSOP Main Event action."
It's not only for my own protection, but to put their mind at ease as well. Of course it's not as good as signatures on paper, but it is better than nothing. What's more, don't wait for your backer to ask — it's just awkward. Just take the initiative and send it, regardless of whether they're a stranger or close friend. Better safe than sorry is my feeling on the matter.
To that end, don't be afraid to send them a picture of your tournament receipt after you register. I make it a point to Tweet a photo of my registration slip once I sit down at the table just to show proof that I'm actually playing in the event. This is another example of being transparent.
Finally, keep your tournament receipts. Not only will they come in handy at tax time, but you can always fall back on them if your reputation is called into question.
Pay What You Owe
The first thing I do after cashing a poker tournament is pay my backers/investors. I do this for a number of reasons. First, I don't like the temptation of having so much money laying about. Second, I don't want to be responsible for other people's money for an extended period of time. Finally, there's nothing worse than having to track down someone to get paid back, so I know my backers/investors appreciate it when I make paying them out a priority.
Harkening back to temptation... over the years I've witnessed poker players get royally screwed over by people they had considered friends. For example, back in 2012 someone I know finished runner-up in a WSOP event. He had a backing arrangement to pay another player I knew more than half of the big six-figure score. He didn't.
Large amounts of money do funny things to people. When deals are made, rarely does the person accepting the cash expect to win the whole thing, so when they defy the odds and are suddenly presented with life-changing money, greed often rears its ugly head.
Just do yourself a favor and do right by others.
Want to stay atop all the latest in the poker world? If so, make sure to get PokerNews updates on your social media outlets. Follow us on Twitter and find us on both Facebook and Google+!
Executive Editor US, PokerNews Podcast co-host & 2013 WSOP Bracelet Winner.