Hold'em with Holloway, Vol. 5: What is Proper Accumulator Strategy?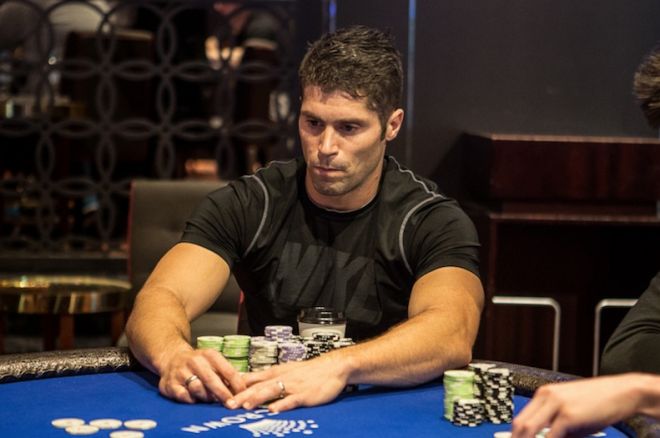 I love to play no-limit hold'em tournaments, but every once in awhile I like to try something new. I enjoy pot-limit Omaha and mixed-game tournaments, but recently I've developed an affinity for no-limit hold'em variants such as "Win the Button," "Ante Only," and "Deuces Wild." This week I was able to experience yet another NLHE tourney variant — albeit as a PokerNews reporter as opposed to a player — an "Accumulator" tournament.
It was held at the 2014 World Series of Poker Asia-Pacific happening right now, one of 10 gold bracelet events being held at the Crown Casino in Melbourne, Australia (which on a side note is one of my favorite cities in the world). The tournament, which attracted 611 players and created a prize pool of AU$611,000, was unique in that it allowed for players to accumulate chips from multiple starting flights and take them all into Day 2.
For instance, let's say a player survived the Day 1a flight with 50,000 in chips. If the player so chose, he or she could buy in again on Day 1b. If the player managed to survive that flight as well, whatever chips were bagged would be added to that Day 1a stack. So if he or she also made it through Day 1b with 50,000, that player would take 100,000 into Day 2. Repeat for Day 1c. Meanwhile players who failed to survive a flight were still free to try again in subsequent flights.
Other than that, it was a standard no-limit hold'em tournament. But it got me wondering about the strategy behind an Accumulator event. Is it wise to play three times? How many chips would I have to bag in one Day 1 flight even to consider not trying to add to it in another?
My initial impression, and I think it'd be the same for many others, was that of course you fire three times. However, I had to reconsider when Scott Clements, one of the poker pros I respect most in the industry, broke the mold when he finished with the Day 1a chip lead with 76,575 — more than double his next-closest competitor — then stated he would skip both Day 1b and 1c.
"I'm going to take the same strategy in every day," Clements told me midway through Day 1a. "I think the only strategy I might take is skipping other days if I made it through. I think if you're really chasing a bracelet then you should play all three, but if you're not and if you are just looking for profit, then you probably have to see what your stack is like. [There's] getting extra sleep, too [as a factor]. I doubt if I have a decent stack that I'll play [Day 1b]."
That made sense to me, but then another pro I respected, Mike Leah, took an opposite approach.
"My plan was to play all three no matter what to try to get as many chips through as possible," Leah said. "It could be a long day, but that would be a positive long day. I'm not exactly sure what the correct strategy is in terms of trying to be really aggressive or trying to be patient. I'm just trying to make the best reads every hand."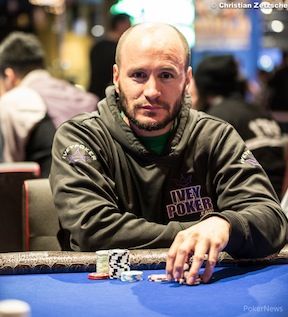 When I asked Leah what he thought about Clements' position not to play multiple flights should he bag decent chips on Day 1a, he laughed and explained it was something the two of them, along with a third, had just discussed the day before.
"Me, Scott and Vanessa Rousso had that conversation," Leah said. "Me and Vanessa both said that basically there is no number for us because our main goal is to win a bracelet. Not to trivialize, [but] I don't care about the $1,100…. It may not be the best value for your money if you're already through with a lot of chips, but because a big stack is worth so much — even if you can add another 20 big blinds to that stack, then it's worth even more. For me I don't think there is a number where I wouldn't play."
After thinking about it, I'm still not sure of the correct strategy. For me, I'm all about winning, and capturing a second bracelet would be nice, so if I were to play, I'd plan on playing every flight. Personally, I think that would give me the best chance to win. That said, Leah took that approach and failed to make the money. Then again, Clements missed out on a payday, too, despite the big chip lead, so who knows?
I haven't determined the proper strategy for an Accumulator event, but I like strategizing. Hopefully when you're playing a tournament, no matter what it may be, you're constantly thinking strategy. You may never quite figure it out, but at least you're trying, which is sure to give you the best chance at victory.
I'm interested to know your thoughts on Accumulator events. Let me know what strategy you would use by reaching out to me on Twitter @ChadAHolloway.
Get all the latest PokerNews updates on your social media outlets. Follow us on Twitter and find us on both Facebook and Google+!