Hold'em with Holloway, Vol. 89: Alex Aqel Lets Opponent Hang Himself with Aces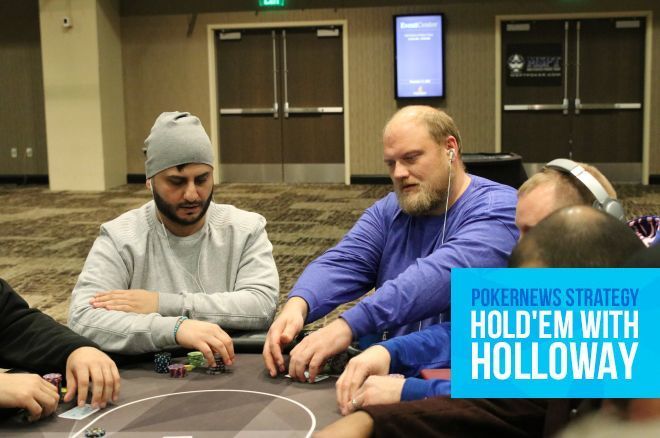 One of my favorite tournaments of the year is the annual Mid-States Poker Tour Wisconsin State Poker Championship held at Milwaukee's Potawatomi Hotel & Casino. Unfortunately, my role as MSPT Media Director prevents me from playing the $1,100 buy-in tournament, but I'm still there every year to do live updates.
The 2018 edition attracted a state record 748 runners, wrapping up this past weekend. It was there I witnessed a hand involving Ala "Alex" Aqel, who in 2016 topped a field of 596 to win the MSPT Potawatomi for $138,385. Not only that, three months later Aqel bested a 677-entry field to win the World Series of Poker Circuit Potawatomi Main Event for $208,184.
The hand took place with the blinds at 100/200/25 when Aqel opened for 400 from UTG+1 holding
and the player to his left called. Scott Quimby, who was in the small blind with what turned out to be
, then three-bet to 1,400 from the small blind. Aqel called as did the other player, and the flop fell
.
Aqel: "If I were him, I'm definitely not calling that shove on the river.... To make that call is kind of crazy."
"His three-bet range is pretty narrow here, especially from the small blind," Aqel would later tell me about the hand, referring to Quimby's reraise.
"The worst he's going to show up with is
, which I'm behind [after the flop], but he's never going to be three-betting ace-jack there preflop for what my presumed range is on him," Aqel continued. "He's never going to have pocket eights, either. He'd frequently take the line of just calling there with eights out of the small blind."
Quimby led with a continuation bet of 1,500, Aqel called, and the other player got out of the way.
"He bets this flop putting him on a range of some ace-high clubs, also overpairs, and very infrequently the jack," Aqel surmised. "He bet the flop... I just call protecting my range here."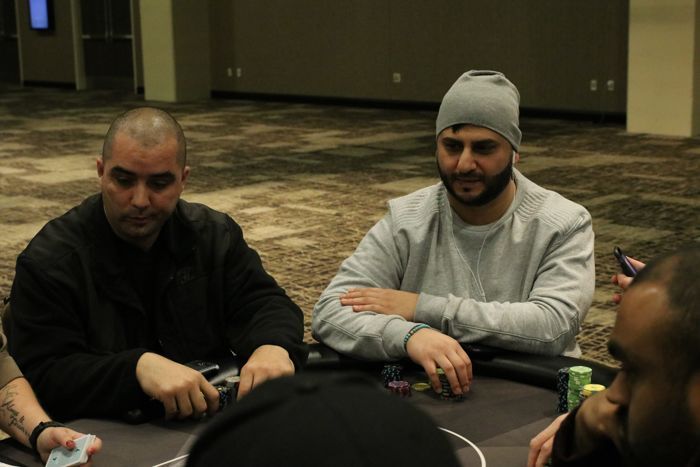 When the
appeared on the turn, Quimby bet 3,200 and Aqel again just called.
"He bet the turn, and I called again with the best hand," Aqel explained. "We were in deep enough to where I didn't need to raise at any point, I was going to get his whole stack."
The
completed the board on the river and Quimby bet a single T5,000 chip. Aqel paused for a few beats before raising all in for 14,400 total.
"Once he made the mistake of betting that river that big, I was able to shove freely and get called," said Aqel. "I shoved knowing he wasn't folding."
"If I were him, I'm definitely not calling that shove on the river. I'd only been at the table for 30 minutes, so he really doesn't know anything about me. To make that call is kind of crazy."
Quimby seemed to know he was beaten but couldn't find the fold button with his aces. He paid it off and Aqel shipped an early double, which helped him make a run that ultimately ended in 41st place for $2,679.
Images courtesy of the MSPT.