Hold'em with Holloway, Vol. 8: Examining the Largest Overlay in Poker History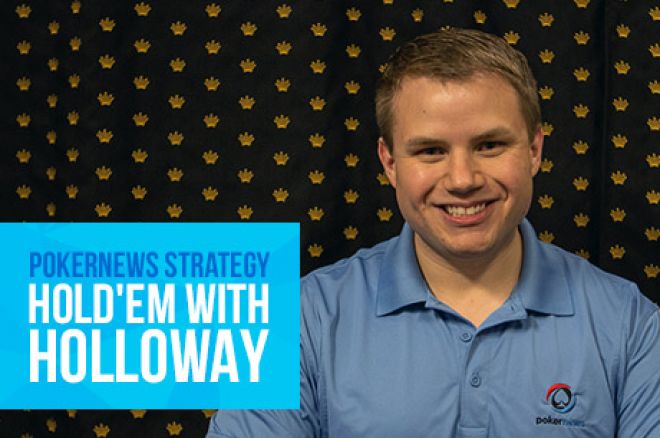 In poker, an overlay happens when a tournament fails to meet its guaranteed prize pool. As a result, the host venue is forced to go out of pocket to cover the difference. For example, if a casino hosts a $100 buy-in poker tournament with a $10,000 guaranteed prize pool, and only 90 players show up to account for $9,000 of that prize pool, the property is responsible for the $1,000 shortfall.
Small overlays happen quite often in online poker, but they are relatively rare in the live realm. One uncommon example occurred at the end of August when the largest overlay in poker history — a hefty $2.505 million — took place at the Seminole Hard Rock Poker Open (SHRPO) $10 Million Guaranteed Championship.
To put that into perspective, last year's International Stadiums Poker Tour (ISPT) and Full Tilt Poker UKIPT Galway, both of which boasted €1 million guarantees, made headlines when they ended up with overlays of €589,060 and €140,000, respectively. Those numbers are a far cry from that of SHRPO, but even so neither of those tournaments have returned for an encore.
Therein lies the catch-22 of poker overlays — they're lucrative for players when they occur, but tend to be one-time affairs. Simply put, most venues aren't willing to bite the overlay bullet a second time, so after they experience one they either lower the guarantee or do away with it altogether.
In its inaugural outing in 2013, the SHRPO was wildly successful after attracting 2,384 entrants to Hollywood, Florida. That turnout helped them surpass the $10 million guarantee by building a total prize pool of $11.92 million. Players in the poker community lauded the tournament, and organizers were no doubt expecting another successful event in 2014. Instead, things fell flat, be it from lack of interest, competing tours, or a combination of both, as just 1,499 entrants turned up — a 37% attendance decrease — to create a prize pool of just $7.495 million. That left the Seminole Hard Rock liable to meet the advertised $10 million guarantee.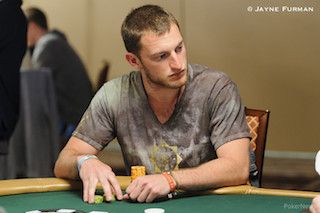 The tournament paid out 300 spots, meaning the player who finished in 301st place would leave empty-handed while the remaining players would secure a minimum $7,483 payday and some "free" money. Exiting just before the money is called bubbling a tournament, and the man who did it with so much extra cash on the line was poker pro Joey Weissman.
It happened when Weissman got his chips all in preflop holding the
and was in great shape to double against the
of Bao Nguyen. The
flop didn't hit Nguyen directly, but it did give him the only flush draw. The
turn then completed that flush, and just like that Weissman was eliminated from the tournament with nothing to show for his deep run.
"That was my first ever experience stone bubbling a major event. It obviously was a bit frustrating after playing all of those hours, and with the massive overlay included, it stung a bit," Weissman told me. "In poker, the only time I feel upset or deflated is when I make a mistake... beating myself gets under my skin more than anything. Fortunately in this case I got my money in great, a 3-to-1 favorite, but sometimes it's just not good enough. I suppose I was due for a bubble like this."
Bubbling a tournament is always a tough pill to swallow — especially one with so much extra money on the line — but it's important to know it happens to the best of us. Some players choose to sit tight and ensure they make the money, while others, like Weissman, play to win. Just ask yourself, are you going to be content with a minimum payday or is the risk of bubbling worth taking a shot at big-time money? My advice — mix it up on the bubble and go for the gold.
Get all the latest PokerNews updates on your social media outlets. Follow us on Twitter and find us on both Facebook and Google+!