Hold'em with Holloway, Vol. 79: Calling Controversy at WinStar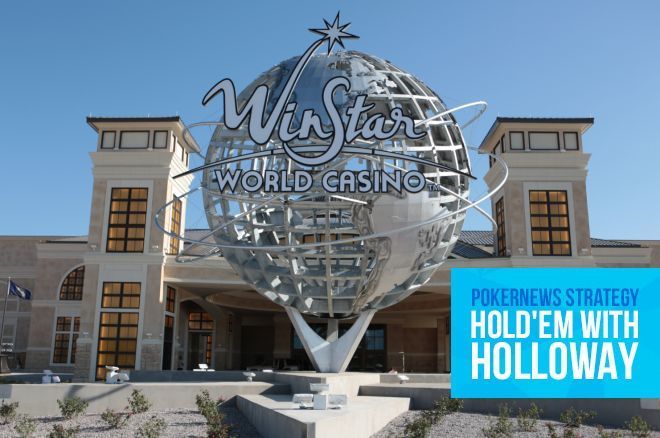 The other day I was scrolling through Twitter and came across a post by Allen Kessler. "I wonder what the Complainsaw is grumbling about today?" I thought to myself. No surprise it concerned a tournament ruling, one occurring at the 2018 WinStar River Poker Series Main Event, a tournament covered by the PokerNews Live Reporting Team.
I decided that Kessler's quandary was worth exploring, which made the hand the perfect candidate for this week's Hold'em with Holloway. Here's the situation as related in the PokerNews live updates:
On a board of 10♠A♦9♠5♦, the tournament supervisor was called over for a ruling. It seemed big blind Lou Garza had bet 50,000 and Paul Schwartz made it 100,000 on the button. Garza responded with an all-in shove and Schwartz had only put out 95,000. He flicked in another chip to complete his bet, and the dealer mistakenly announced a call, thinking that was a calling chip.

Thus, Garza tabled his hand of 9♥5♣. The supervisor ruled action was finished and the river would be dealt. Garza vehemently disagreed with the ruling but a second supervisor was called, as Schwartz's K♥9♣ was now face-up. The second TD agreed with the ruling. Garza pointed out his opponent should have to call the full amount of his stack to see the river, as he had announced all in and was now getting freerolled. The ruling stood, and luckily for Garza, the river was the 6♣ so he won the pot anyway.
The poker community seemed split on the ruling with several weighing in on social media such as ARIA poker manager Sean McCormack.
"All-in and Call. Garza bets 50k, Schwartz min-raised to 100k (THIS IS HIS TIME TO FIX BET), Garza shoved all in and is announced as such, action back on Schwartz and he flips a chip in," he said. "Schwartz is at risk now because the assumption is his initial bet of 100k was correct. Want to fix this rule so there is never confusion? Take out the 1 chip call (but we know that won't happen)."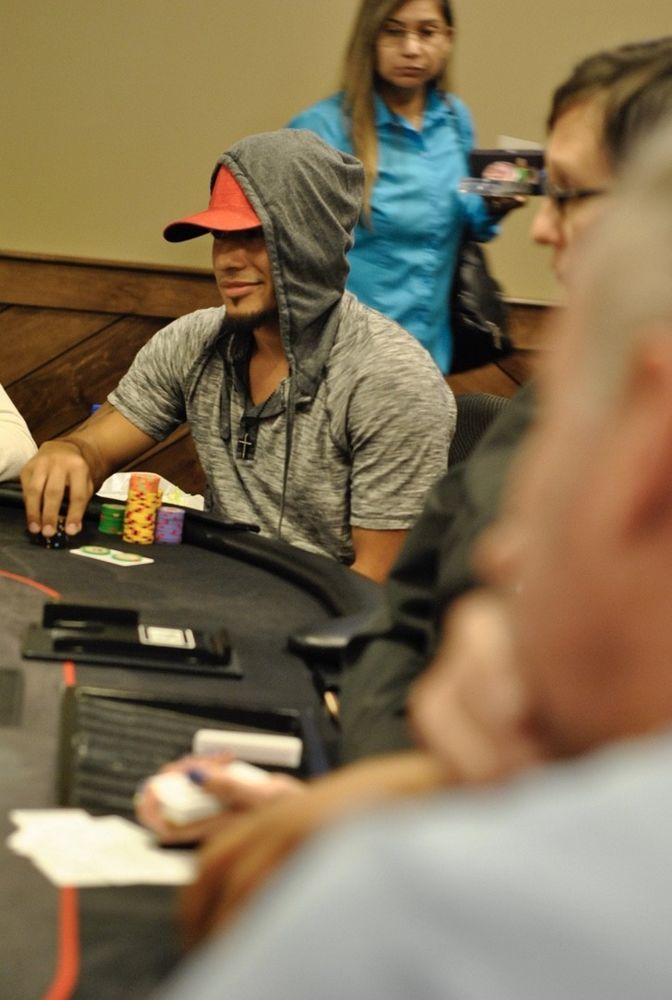 Poker pro Dylan Hortin echoed those sentiments: "Gotta be a call IMO, this would/could be a nasty and easy angle to run if it isn't... be careful when forwarding any chips into the pot with action happening."
Meanwhile, Mark Roovers disagreed and was on the other side of the spectrum.
"Obviously not a call, and Garza made a mistake tabling his hand," he said. "The dealer is to blame for this, but players also have a responsibility. Ruling should be that Schwartz can now either call or fold with the info he has before any river is dealt."
What does the Tournament Directors Association have to say? There are no clear-cut rules, but there are some that seem applicable to the situation:
53: Accepted Action
Poker is a game of alert, continuous observation. It is the caller's responsibility to determine the correct amount of an opponent's bet before calling, regardless of what is stated by others. If a caller requests a count but receives incorrect information from a dealer or player, then pushes out that amount, the caller has accepted the full correct action & is subject to the correct wager or all-in amount. As with all situations, Rule 1 may apply at TD's discretion.
2: Player Responsibilities
Players should... protect their hands.
68: Exposing Cards and Proper Folding
Exposing cards with action pending may result in a penalty but not a dead hand.
1: Floor Decisions
The best interest of the game and fairness are top priorities in decision-making.
In my opinion, the tournament staff should not have allowed Schwartz to see the river card without either being forced to call the all-in shove or deciding on whether or not to make the call after seeing Garza's hand.
The ruling ended up giving Schwartz a freeroll — he wasn't putting any more chips in unless he improved — which certainly was not in "the best interest of the game and fairness."
Executive Editor US, PokerNews Podcast co-host & 2013 WSOP Bracelet Winner.