Hold'em with Holloway, Vol. 50: The Peril of Shoving Weak Aces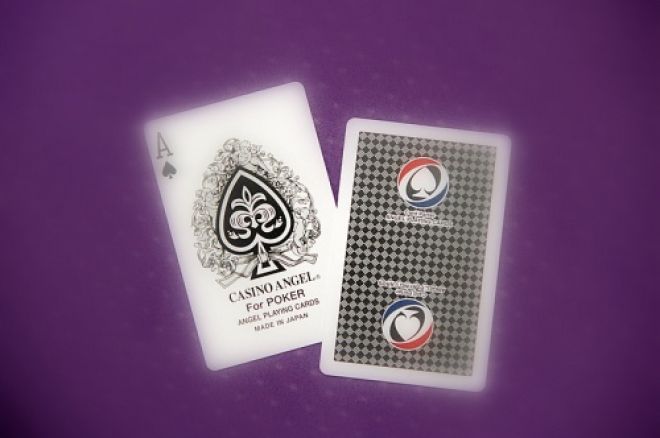 A few months ago in this very column I talked about my deep run in the PPC Midwest Poker Classic Ho-Chunk Gaming Main Event. In it I attributed part of my success to having consciously avoided playing weak aces, and by that I mean
through
regardless of suitedness.
As I said back then, "These hands are prone to causing two outcomes — you'll either flop an ace and end up losing chips due to your poor kicker, or you'll pair that low kicker and often lose to an overpair. Of course, there are other scenarios, but those two are quite common."
One of those other scenarios is committing a short stack with a weak ace. Should you do it? There is no simple answer — it depends too much on your opponents, stack sizes, position, and other potential factors. But after playing two hands with weak aces during two separate Wynn Fall Classic events last weekend, my disdain for them has only grown.
The Problem with Shoving Weak Aces from Early Position
For my first major tournament after relocating to Las Vegas, I decided to jump into the Wynn Fall Classic $600 No-Limit Hold'em Event, which featured a $150,000 guarantee. I registered, and amusingly was seated to the direct left of Eric Baldwin. Baldwin hails from my home state of Wisconsin, which I had just left.
I got off to a strong start in the tournament, which attracted 371 entrants who created a prize pool of $196,130. I played a tight, aggressive game, and as a result I saw my starting stack nearly double. Unfortunately, the cards dried up, the blinds continued to increase, and after the dinner break I found myself down to 11 big blinds.
I had just moved tables, so the tight image I'd established at my starting table did me little good. For the most part I was either looking for hands to shove or spots to steal, neither of which were presenting themselves.
That's when I looked down at
-offsuit in middle position. I intended to fold, but a couple of physical gestures led me to believe the players in late position and on the button were going to fold (they had looked at their hands and were holding their cards in a manner suggesting that they didn't like them). An ace looked good as it was, and even more so when it appeared people behind me were anxious to fold. As such, I opted to shove my stack.
Sure enough, the next three players folded, but then the player in the small blind, who had me covered, shoved all in over the top. I knew I was in trouble, and indeed I was as after the big blind folded he rolled over
. The board ran out dry, and just like that I was out after nine hours of play.
I wasn't upset that I lost the hand, but rather at myself for playing it in the first place. I know the risks associated with weak aces, which are only multiplied with so many players left to act. Had it folded to me on the button, I'd shove a weak ace any day with 11 BBs, maybe even from the cutoff. But from middle position, well, it was a mistake.
For inquiring minds, JR Garcia went on to win that event for $34,404, while Ryan Welch (2nd - $29,701) and Kristina Griffiths (3rd - $24,707) rounded out the top three.
The Problem Shoving Mediocre Aces Over an Open
The next day I returned for a shot in the Wynn Fall Classic $300 No-Limit Hold'em Event, which boasted a $25,000 guarantee. The tournament attracted 166 players which created a $43,027 prize pool, and I made it down to the last six tables. With approximately 54 players remaining, I found myself in a familiar situation — down to 12 big blinds and waiting for a hand.
Before long I looked down at
in middle position. With the blinds 500/1,000 with a 100 ante, the player to my right, who had just been moved to the table, opened for 2,500. Given his look (a young gun who looked like he played a lot of hands) and his chip stack (he had plenty), I didn't give him credit for a huge hand. I thought it might be a good spot to three-bet all in and hopefully take down the blinds and his original raise, which would be a nice boost to my stack.
I did as such, but soon ran into the small blind's
. Same old story, right? The original raiser folded
, the board ran out an unhelpful
, and I slunk away while the winner of the hand and the player who folded fours talked about what might have been.
Again, I regretted my decision to shove. Like the hand above, there were just too many players left to act, so the risk of one of them waking up with a big hand was too great. Furthermore, in this hand there was an open, meaning there was a good chance my shove with
, which really was the bottom of my range, would receive a call. Of course I wouldn't mind a race in such a spot, which would've have been the case if it had folded back around and the original raiser called, though in this situation the result would have been the same.
I don't mind shoving
over a raise, but the situation needs to be vastly different (e.g., a raiser opens from late position trying to steal and I shove from either the button or blinds). Again, I blundered and paid for it with my tournament life.
That tournament saw Julio Novo go on to win the title and the $7,300 first-place prize.
As I say, after busting these two tournaments I have a renewed distaste for weak aces. I knew better to play them, but after being card dead for a while they started to look good. Against my better judgment I gave in and played them, and fittingly I paid the ultimate price. They say all that glitters is not gold, and that certainly applies to weak aces.
Want to stay atop all the latest in the poker world? If so, make sure to get PokerNews updates on your social media outlets. Follow us on Twitter and find us on both Facebook and Google+!