Hold'em with Holloway, Vol. 65: Todd "sharkslayerrr" Breyfogle on Bankroll Management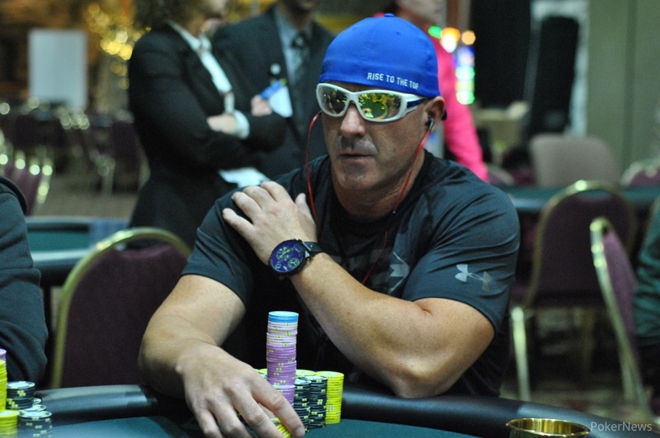 They say few things are as important to a poker player's success than bankroll management. Those who manage their bankrolls well can ensure they stay in the game for years, if not a lifetime. Those who don't, well, they come and go, eventually fading into poker obscurity.
I wanted to explore bankroll management more in depth here in Hold'em With Holloway, but I wanted to do so on a relatable level. For me, that meant catching up with some players you may have never heard of before, but are still out there grinding successfully day in and day out. These are not only players who have attained a certain level of success, but are still working their way up in the poker world.
One was such player was Andrew Moreno, the husband of former PokerNews hostess Kristy Arnett. I wanted to share his wisdom here, but to be honest his response proved so awesome that we decided to turn it into its very own strategy article, which you can read by clicking here.
Therefore I'm going to kick things off with a conversation with Todd "sharkslayerrr" Breyfogle, a former high-stakes online pro now turned live no-limit hold'em and pot-limit Omaha grinder. I first met Breyfogle on the Mid-States Poker Tour (MSPT), and was impressed with his play. Since then, I continually see him exhibit a strong work ethic and enviable discipline.
Breyfogle, who hails from Minnesota, has amassed $411,292 in live tournament earnings, which includes a career-best $55,653 for winning the 2011 Binion's Poker Classic Main Event. Other highlights on his poker résumé include earning $46,420 for a fourth-place finish in the 2010 LA Poker Open Championship Event, picking up $43,546 for taking sixth in the 2015 Chicago Poker Classic Main Event, and cashing for $33,038 for winning the 2012 Great Minnesota Freeze Out.
I caught up with Breyfogle to ask him a few questions regarding bankroll management and how he continues to be a force in low-to-mid buy-in cash games and tournaments.
PokerNews: For those looking to play low-stakes games ($1/$3 & $2/$5 NLHE), what size bankroll do you suggest they have? And any other general bankroll considerations or recommendations for these players?
Breyfogle: It depends on what the maximum buy-in is. The deeper the buy "max" I recommend 20x that max buy amount to allow for variance.
In such games, how much do you recommend buying in for?
My opinion is you should always sit with the max. You want to be able to stack the big stack, who is hopefully the weakest player at the table. Also the metagame part when I see someone sitting short almost always tells me they are weak-passive, under bankrolled, and don't understand implied odds/stack value.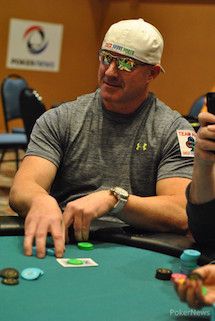 For tournaments, do you recommend finding a backer, selling action, etc.? Why or why not?
Again it depends on your bankroll, or if you're newer to the game [you might] try to play satellites to get your seat. It depends as well on the buy-in. For me personally, I never sell in anything $1,650 or less in MTTs. Anything above I usually sell 25-35% of myself with a markup of 1.2 or so.
The reason I don't sell $1,650 and less is because I feel I have an edge in these fields and giving up equity for that buy-in is not worth it for me personally. Each player has to determine what they feel comfortable with, but I would say most good winning MTT players sell pieces of themselves just to cut the huge variance.
Speaking of tournaments, what buy-ins do you recommend a player with a limited bankroll focus on? At what point (i.e., buy-in level) would/should they start thinking about selling action?
I suggest playing cash games to win your buy-in for MTT tourneys or try super satellites or selling pieces of yourself. Be honest with yourself. Just because you final table a bunch of your local $100-$350 MTTs does not mean you're ready for bigger buy-ins, and certainly don't think final tables are a reason someone would back you. Also be prepared to have some skin in the game. Rarely will someone just fully buy you into a bigger MTT.
Do you keep diligent track of your results? Why or why not? If so, how do you go about it (software, apps, Excel, etc.)?
Yes, any good pro should be doing this or you're lying to yourself and missing all kinds of data that you just can't remember by playing. I have used "Poker Income Pro" for the last three years. It's the best software to track live sessions that I have seen.
Any wisdom for how one can stick to a bankroll plan? What advice do you have for players?
I'd say 90% don't have a bankroll plan and I'm talking about a lot of supposed full-time live pros. Depending on where you live and what's available, game selection is super important rather than the limit. Too many players that have huge egos can't step down when losing or don't want to admit they're just being outplayed at the table and should pick up a different game at that level.
* * * * *
Thanks to Todd for taking the time. You can follow Todd Breyfogle's poker exploits on Twitter @sharkslayerrr.
Next week I'll continue the bankroll management theme by talking to Daniel Arfin, who makes his living at the $5/$10 to $10/$20 no-limit hold'em tables. Be sure to check that out next Wednesday.
Want to stay atop all the latest in the poker world? If so, make sure to get PokerNews updates on your social media outlets. Follow us on Twitter and find us on both Facebook and Google+!
Executive Editor US, PokerNews Podcast co-host & 2013 WSOP Bracelet Winner.