Hold'em with Holloway, Vol. 9: Differences Between Rebuys and Reentries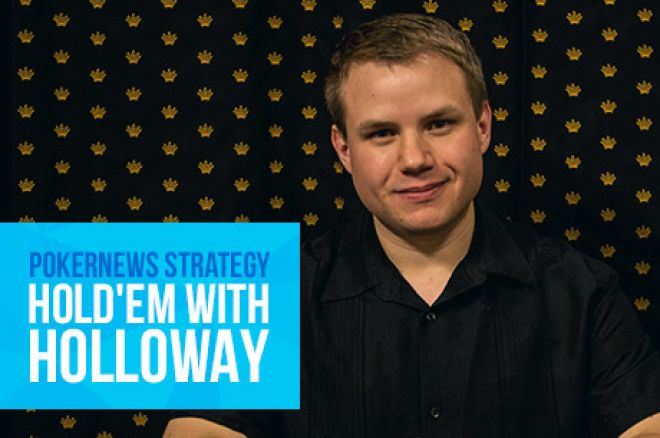 If you've visited your local casino lately, you've no doubt noticed many of the weekly poker tournaments labeled either "rebuy" or "reentry." The two descriptions may seem interchangeable, but there are actually some differences you ought to be aware of before pulling up a seat to the game.
Rebuy tournaments allow players to buy back in again once they fall below a certain chip amount or are eliminated. To do so, players remain seated, inform the tournament director of their desire to rebuy, and are given a new stack in exchange for their new buy-in.
The rebuy option is usually available up to a predetermined point in the tournament, meaning players can theoretically fire as many bullets as their bankroll allows. Rebuy tournaments were popular up through 2009, which is when they were largely phased out of the poker industry.
The demise of rebuy tournaments was accelerated at the 2008 World Series of Poker when popular poker pro Layne Flack rebought into a $1,500 pot-limit Omaha tournament a staggering 24 times. He needed to finish in 12th place or better to show a profit, and he somehow managed to win the whole thing for $577,725.
That win, which gave Flack his sixth championship bracelet, was met with widespread criticism from the poker community. Many believed it demonstrated that a pro could essentially "buy a bracelet" by rebuying until they amassed a stack big enough to give them an advantage. An amateur, they argued, didn't have the bankroll to do that and would be discouraged from playing such events. The WSOP Players Advisory Council agreed and did away with rebuy tournaments prior to the 2009 WSOP.
Within a few years, reentry tournaments would not only replace the rebuy, but also set a new industry standard. A reentry, as opposed to a rebuy, requires players be eliminated from the tournament before paying the buy-in again. At that point they are assigned to an entirely new seat. Some tournaments allow for unlimited reentries, while others have established limits such as one reentry per Day 1 flight.
For example, the Mid-States Poker Tour (MSPT), which is about to wrap up its fifth season, has struck a balance with reentries that has proven popular among players. Most MSPT $1,100 Main Events feature two starting flights, and per rules players are allowed to reenter Day 1b if they bust from Day 1a. In addition, they're allowed one reentry per day before the end of Level 9.
That means if you suffer a cooler in Level 2 on Day 1a, you can pony up another $1,100 and get back in action. Bust that one and you're done for the all. So, the most times any player can theoretically enter a MSPT event is four (Side note: I did just that at the MSPT Ho-Chunk Gaming Wisconsin Dells back in September).
The reentry quickly became popular among both the players and casinos. The former were always in danger of traveling long distances only to suffer a bad beat early on to be eliminated from a tournament, but with a reentry they had the option to either jump back into action straight away of try again the next day. In other words, it made the trip worthwhile. As for the house, they're able to rake each reentry — something they couldn't do with rebuys — so it meant more money in their coffers.
Reentry tournaments have been further popularized on the World Poker Tour, which lowered many of its formerly $10,000 buy-in tournaments to $3,500 with a reentry option. Since then, the format has gained momentum and is being imitated by tournaments across the country. So, the next time you happen upon a tournament designated either a rebuy or reentry, you'll know just what you're getting yourself into. The only question is — how many times will you rebuy/reenter?
Let me know your thoughts on rebuy/reentry tournaments on Twitter @ChadAHolloway.
Get all the latest PokerNews updates on your social media outlets. Follow us on Twitter and find us on both Facebook and Google+!