Phil Hui's Dream Comes True as He Conquers $50K Poker Players Championship for $1,099,311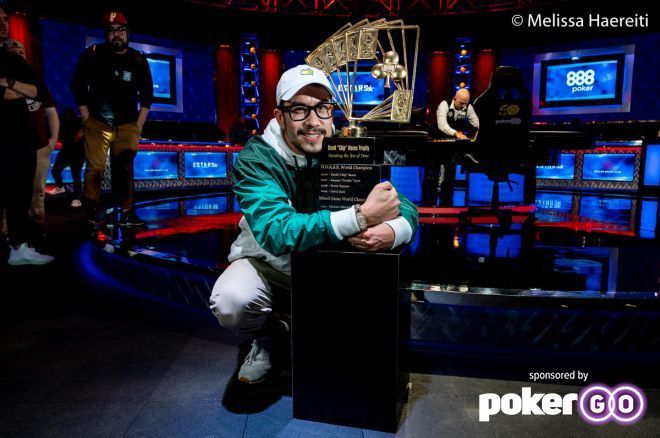 He was grinding $150 tournaments in August. Ten months later, he's conquered the $50,000 Poker Players Championship at 2019 World Series of Poker.
Phil Hui has reached the pinnacle of the mixed-game tournament poker, topping what is widely considered the toughest tournament in the world. Hui walked away with a whopping $1,099,311 top-prize and his name will be forever engraved on the Chip Reese Memorial Trophy.
"It has been my dream. I'd rather win this over the Main Event," Hui said minutes after the final hand.
"It has been my dream. I'd rather win this over the Main Event."
It was only the second time that Hui had a chance to compete in the stellar contest, heavily loaded with the best players on the planet. The 74-strong field had to bow to a down-to-earth man.
"When it was finally over, it just hit me. I still don't know if it's real or not," Hui said.
If anything characterizes Hui as a player, it's his humble approach to the game. He showed tremendous respect for the competition he faced. He knows he might not be the best in the world just yet. But there is one thing that makes Hui a true champion: his appearance both on and off the table. Hui is all about hard work and modesty.
"This is the one tournament that I wanted to play. Just to be lucky to play it... and to win it... it's incredible."
Final Table Results
| Place | Player | Country | Prize |
| --- | --- | --- | --- |
| 1 | Phil Hui | United States | $1,099,311 |
| 2 | Josh Arieh | United States | $679,246 |
| 3 | John Esposito | United States | $466,407 |
| 4 | Bryce Yockey | United States | $325,989 |
| 5 | Shaun Deeb | United States | $232,058 |
| 6 | Dan Cates | United States | $168,305 |
Hui personifies the prestige of PPC in the poker world. He had won a bracelet before. He had been to many final tables. He had played for large sums of money. Still, this tournament is really something special.
The champion admitted that it was hard for him to get any sleep ahead of each day. While Hui was enjoying himself and the opportunity he had, he couldn't escape the pressure. It was a mix of excitement and anxiousness as adrenaline pumped through his body.
Fortunately for him, that was all sidelined when he returned to the grind.
"When I get on the table, I'm comfortable."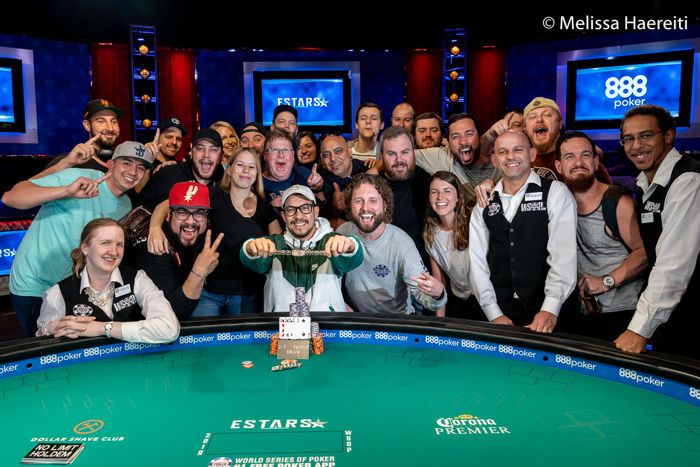 It could be hardly anticipated that Hui would play the main character in the narrative. The first four days of PPC were all about Phil Ivey and Josh Arieh. One of the most adored and feared players in the world, Ivey had been crushing until he hit the wall before the final table.
Arieh led the tournament at multiple checkpoints and he was cruising through the final day. It seemed he would be the one reaching the eternal glory.
Meanwhile, Hui flew under the radar. But he made it to the heads up against Arieh, a match that would last hours with the chip lead changing countless times.
"I thought I had such a big edge playing in the limit games that I was taking really low-variance lines playing the big bet games."
"I thought I had such a big edge playing in the limit games that I was taking really low-variance lines playing the big bet games," Hui revealed his gameplan for the final day. "I was just trying to take my time and not get complacent and not get ahead of myself in all the other games," he added.
It seemed that he was well-equipped to outplay Arieh in the stud games. Hui admitted that his success had a lot to do with a hot deck.
To win such a tournament with a slow structure, deep stacks, and a complex mix of games can never be accomplished just by a stroke of fortune. There is no place for unprepared players in the PPC.
Hui was shell-shocked in the moments after his victory, a feat hard to comprehend in the flow of adrenaline. But he knew one thing: the hard work he'd been putting in through the year had paid off. Hui had a summer to forget last year, but that experience helped him to become a better player. He started to focus on improving in every game.
Hui gave huge credit to his girlfriend, Loni Harwood, who helped him to sharpen his no-limit hold'em skills. Hui was grinding low-stakes tournaments only a few months ago, testing new strategies and preparing for a big summer. In the meantime, he studied the mixed games by watching streams and replays of tournaments and cash games with the best players; those he'd eventually defeat in the PPC.
"Everything taught me a lot," Hui said.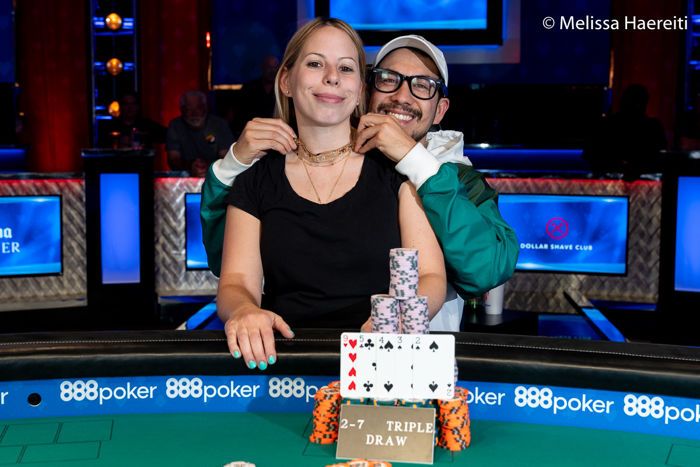 Now with a great run during the 2019 WSOP, including a $1 million cherry on top, Hui has his eyes on nothing but the Player of the Year honors.
"I want to win the POY this year. That was my main goal going into this year. POY is the first on my list," he revealed.
"I want to win the POY this year. That was my main goal going into this year."
Hui has already accomplished a remarkable feat, a privilege to only a few players in the world, but he remains the same person; humble, focused, eager to become better and better.
Seeing one's own name on the Chip Reese Trophy must bring a warm feeling, but don't expect any conceited words from Hui.
"My name doesn't belong there yet. I'm happy it's there, but I need to do a lot more to be in that group with those guys. They're unbelievable."
Maybe, if he wins the desired POY, he will reconsider his self-evaluation, but it seems more likely that Hui will always treat the game and opponents in the same way he always has — with respect and humility. It doesn't matter if he's sitting in a $150 tournament in Florida or defending the Poker Players Championship title.
Want to watch WSOP Final Tables LIVE? Sign up for PokerGo! Stay tuned to PokerNews all summer for more updates from every single event at the 2019 World Series of Poker.